Sydney's Top Activities That Scream Luxury
Hop on a seaplane, hire a yacht, or go on a hot-air balloon – these are some of the most luxe things to do in Sydney.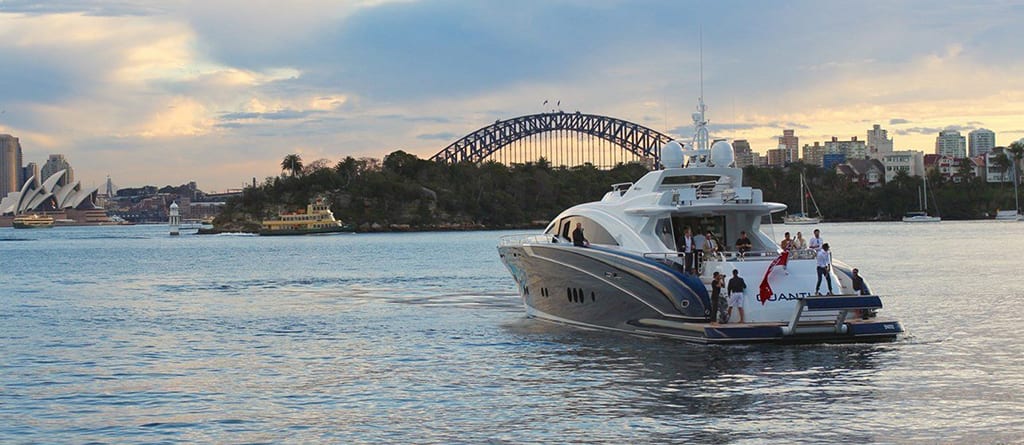 It's safe to say that most of us are accustomed to living the 'paycheck to paycheck' life. But there are times that call for us to live large and spend those dimes, especially when you're living in a sprawling metropolis like Sydney.
If your love for Sydney has faded out, it's time to rekindle it – you'll fall head over wheels with our 'Emerald City' again by the time you're done experiencing any one of these!
So, here are a few outrageously expensive or fancy things to do in Sydney, when you feel like you deserve an exxy treat!
Yacht hire in Sydney is top-tier luxury
Nothing screams 'Billionaire life' than hiring your own private yacht on the high waters of the most spectacular harbour in the world. There's an old saying that goes 'It ain't awesome unless your friends are there to witness it', and that's exactly what you ought to do with a luxury boat hire on Sydney Harbour. From skippered overnights to hiring by the hours, you can choose your package and tailor it to your guests needs, likings and budget. You even get to pick from an array of ultra-modern superyachts that looks like something straight out of a 007 movie! You and the boys get to enjoy world-class dining which has solidified Sydney's reputation as a culinary capital, right beside the epic Harbour Bridge and Opera House! Now that's how you underscore luxury!
Million-dollar therapy
Apparently, a luxury that is being overlooked by many is taking care of yourself. Pampering yourself comes in all shapes and sizes, but this time don't settle for a random street massage parlour. Instead, go all out with a full-day healing and wellness spa at Shangri-La, which is the definition of 'value for money'. Their popular back and neck massages are performed with organic ingredients including flowers and flower essences and will take you to a whole another planet for 90 mins. Not just the body, even your soul will be replenished and you'll find yourself craving for more! They specialise in methods and styles inspired from traditional Chinese philosophy, which focused on awakening the skin to be aligned with the soul.
Luxe escapes
The finer things in life are found right here in New South Wales. Hunter Valley trips are mandatory if you're in the city for the very first time, but if you have been around for some time and haven't explored their day trips, it's high time you do so now! The valley houses some of the oldest wine regions in Australia and produces some of the finest wines on the planet. Guided tours allow you to enjoy opulent 'wine & dine' experiences that centres around exploring vineyards, taste some of the rawest reds and whites, learning how they are made first-hand and much more!
To make the awesomeness tenfold, you can take to the skies with a hot-air balloon flight, where you'll set out to enjoy the countryside during sunrise and get a bird's-eye view of the lush valleys.
Water to skies to land
One easy way to employ the 'Hollywood life' is to be extra. You could always drive or catch a bus to Ku-ring-gai Chase National Park, but what's so great about that?! Instead, make an extravagant entrance on a seaplane charter – with freshly prepared delicacies waiting for your landing! Fly over to award-winning cottages set on Cowan Creek, and indulge in a multi-course gourmet, curated by famous Sydney head chefs! If you truly can't resist leaving your tranquil setting, feel free to stay overnight and get a taste of their continental brekkie as well!
Reader insights
Be the first to share your insights about this piece.
Add your insights