Sydney's Epic Lunch Dining Experiences
Check out some amazing lunch spots in Sydney if you're in the mood for fine dining or varied cultural flavours.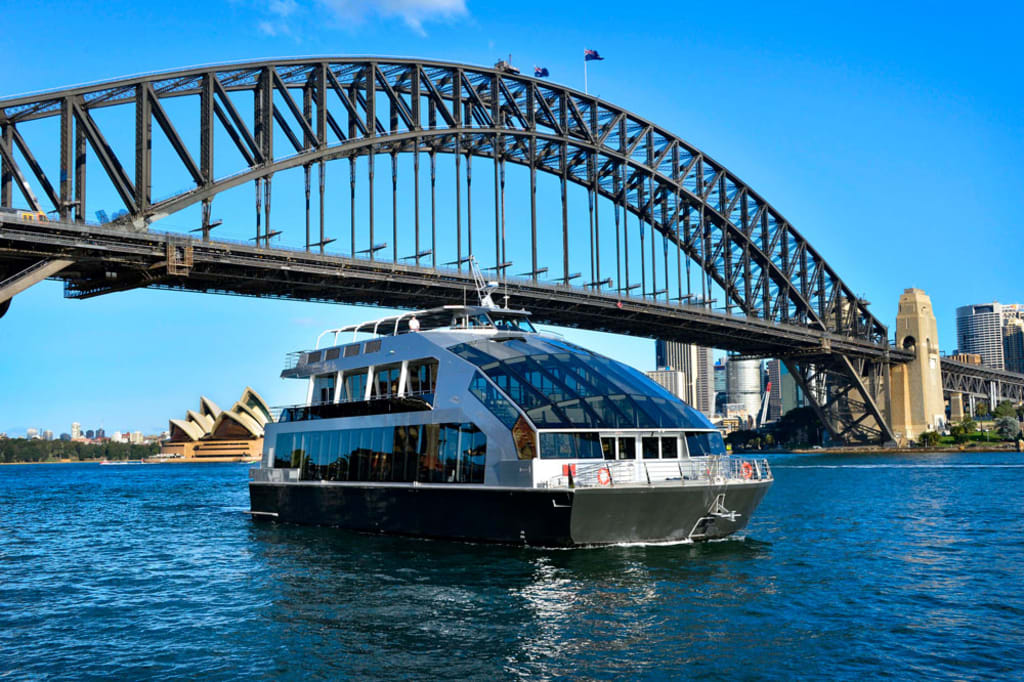 Are you looking for a unique and unforgettable dining experience that will tantalise your taste buds and leave you wanting more? Look no further than the vibrant city of Sydney, where exceptional lunch spots are waiting to be discovered. From top lunch cruises, trendy cafes to fine dining restaurants, Sydney has something to offer for every palate and budget.
Get ready to indulge in unforgettable bites and discover new flavours that will leave a lasting impression. So, grab your appetite and let's explore some of the most exceptional lunch dining experiences in Sydney, where you can savour delectable cuisine and immerse yourself in the city's vibrant culinary culture.
A great lunch spot is one that offers a unique and memorable dining experience, with exceptional service, great ambiance, and of course, delicious food. It's a place where you can escape from the hustle and bustle of everyday life, and savour every moment of your meal. Enjoy all of these amazing features on a lunch cruise. Soak in the breathtaking spectacle of the iconic attractions from the outer decks of your preferred cruising vessel. A premium glass boat would make a great choice with its floor-to-ceiling windows and 360° harbour views. Feast on a great selection of salads, assortment of breads, main course, dessert and more. An afternoon of dining and drinking with your favourites on the waters. Sounds like heaven, right?
Quay:
If you're in the mood for a luxurious and indulgent lunch experience, Sydney has no shortage of fine dining restaurants to leave you feeling satisfied and pampered. One of the must-visit fine dining lunch spots in Sydney is Quay. Located at the iconic Overseas Passenger Terminal, Quay is an award-winning restaurant that offers a truly exceptional lunch experience. The restaurant showcases modern Australian cuisine with a focus on local and seasonal ingredients. Indulge in an exquisite degustation menu that combines innovative flavours, stunning presentation, and impeccable service. As you dine, enjoy panoramic views of the Harbour Bridge and Opera House, creating an unforgettable backdrop for your meal.
The Grounds of Alexandria:
Escape the bustling city and discover a hidden oasis at The Grounds of Alexandria. This unique dining destination combines a rustic farm-like atmosphere with a vibrant food scene. Wander through the enchanting garden and explore various food stalls and eateries offering a range of cuisines. From artisanal sandwiches to wood-fired pizzas and freshly brewed coffee, The Grounds of Alexandria offers a relaxed and inviting lunch experience with an emphasis on quality, freshness, and sustainability.
Rockpool Bar & Grill:
For lovers of fine steak and sophisticated dining, Rockpool Bar & Grill is a must-visit destination. Located in the heart of the city, this upscale restaurant showcases premium Australian beef cooked to perfection. The lunch menu features an impressive selection of dry-aged steaks, accompanied by indulgent sides and sauces. With its elegant ambiance and impeccable service, Rockpool Bar & Grill promises a memorable lunch experience for discerning meat connoisseurs.
Chiswick:
Situated in the leafy suburb of Woollahra, Chiswick offers a relaxed yet refined lunch setting. The restaurant emphasises seasonal produce sourced from its own kitchen garden and trusted local suppliers. The menu celebrates the flavours of Australian cuisine, with dishes that are both simple and sophisticated. With its charming outdoor terrace and lush garden, Chiswick provides a tranquil escape where you can enjoy a delightful lunch surrounded by nature.
Sydney's exceptional lunch dining experiences reflect the city's diverse culinary landscape. From fine dining restaurants with panoramic views to hidden gems offering unique atmospheres, the Emerald City has it all. Whether you're seeking innovative flavours, traditional Australian cuisine, or a relaxed and inviting ambiance, these exceptional lunch destinations in Sydney will leave you with lasting memories. So, the next time you find yourself in Sydney, embark on a culinary adventure and discover the city's gastronomic delights.
Reader insights
Be the first to share your insights about this piece.
Add your insights