Sydney's All Time Top Things to Do (2022 Edition)
Here are some noteworthy attractions to keep you entertained during your visit to Sydney– dinner cruises, weekend markets, surf lessons and much more!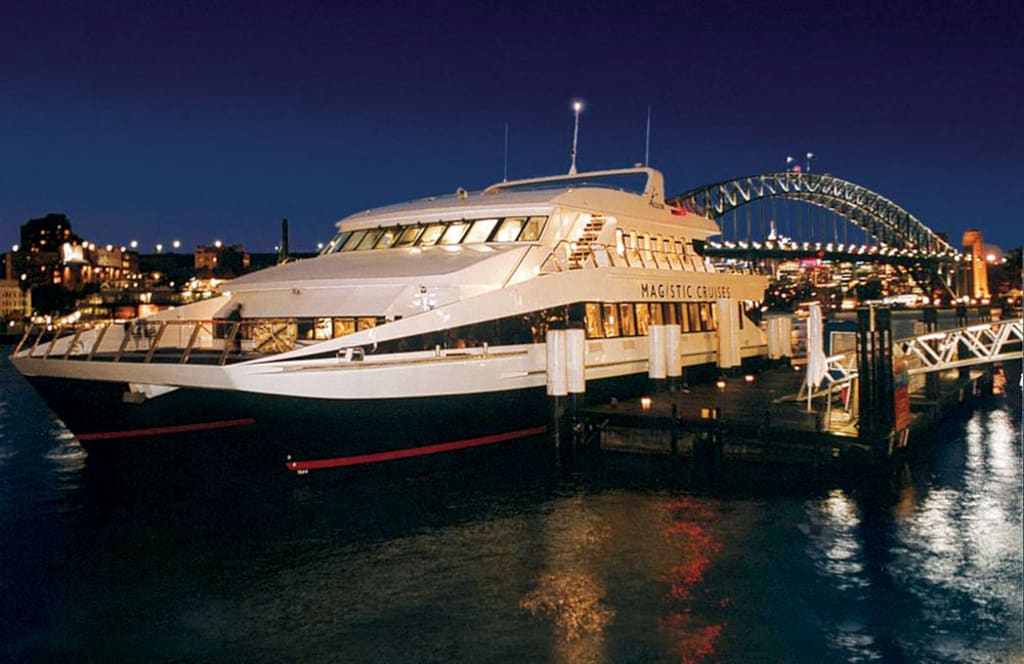 When I first visited Sydney back in 2003, I spent most of my time at the botanic gardens and beaches, reading a book and enjoying views of the vast city skyline. It was the only highlight of my trip because all I wanted to do then was relax. Later on, I started exploring the city on each of my trips and realised why this harbour city of Australia is recognised as one of the best cities on the planet. So if you're ever planning a trip to the capital of New South Wales and wonder what the best things to do and see are, then read along.
You probably already know how gorgeous Sydney looks but did you also know that you can soak it all in from the waters. The cruises are a fun way to go about the harbour and enjoy the best views of the city, along with a delicious food and drinks menu. Take this special experience even further with a dinner cruise on Sydney Harbour, letting you enjoy the city after dark! There are numerous vessels for you to choose from but the one that stands out is the multi-million dollar catamaran as it boasts three expansive outer decks for viewing! Stroll along these router decks to capture exquisite frames of the iconic Opera House, Harbour Bridge and many other attractions, before heading inside for a freshly prepared buffet. Pair it with drinks and other beverages which can be purchased from the fully licensed bar to enjoy it to the fullest!
Learn to Surf
Sydney, just like every other waterfront city of the nation, is often the place where travellers bite the bullet and learn the basics of Australia's favourite pastime. And since this capital city is renowned around the world for its vast array of beaches (over 90!), it's relatively easy for you to find them. Riding the waves is pretty much an art according to the residents and learning how to do so is a great way to blend in with them. Even though Bondi is the most popular beach in the city, Manly has more perfect and consistent waves, and Shelly and Cronulla Beaches are less crowded. With the help of professionals and surfing experts, you will be on the waves surfing like a pro in no time!
Skywalking on Sydney Tower Eye
Sydney's Tower Eye is the tallest structure in the city, almost as tall as the Eiffel Tower and twice as high as the Harbour Bridge. It's the ideal spot to view the city from an angle like never before but to take it even further to sky-high level, you can opt for the outdoor skywalking session. It's the ultimate alternative to climbing the bridge as it is cheaper and the views are far better. With private skywalking sessions, this is also the perfect spot for an exhilarating date experience and the ideal spot to pop the question! I'm not a fan of heights but even I was astonished by the striking views that exceeded over 80kms.
Discover Sydney's Markets
Sydney is a culturally diverse city and a trip here is never complete without actually getting on foot and exploring its many markets. Paddington Markets, the Fish Markets, Bondi Farmers Market, the Rocks Markets, Flower Markets, and a whole lot of seasonal markets are spread across the vast shoreline of Sydney, and it's really easy to get in the midst of everything and spend time wandering and shopping. My personal go-to joints are Paddington Markets and The Rocks Markets as they attract a more eclectic crowd and the food here makes you wanna cook nonstop. Glebe Market is also a popular place to go on Saturdays, especially if you're after a souvenir, from vintage clothes to local handicrafts.