Sydney NYE and Why We Look Up to it?
Here's why New Year's Eve in Sydney is one of the most highly anticipated events in my calendar.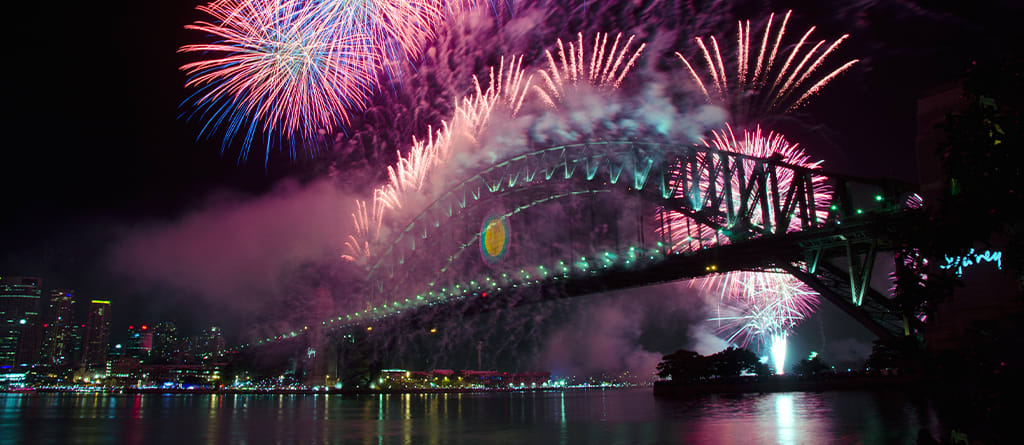 New years Eve cruises
Sydney New Year's Eve (NYE) – a celebration that wows the world–excites me every time, even though I've not missed it even once since my childhood days. Of course, I don't count my infant years. I just love seeing the fireworks, you know? This year too, I have high hopes for the event and I might as well write something to contain my excitement around this time of the year. Here are some reasons why I don't miss Sydney New Year's Eve, at least for the time I intend to be in this city.
Two Fireworks for Double the Fun
Of all things bright and flashy, I'd like to talk about the Sydney Harbour fireworks on NYE. There's two fireworks, and that explains my unending love for this event. The family fireworks take place at 9pm and then there's the bigger one happening at midnight. If you're wondering why they have two fireworks, here's why. One's for the families with kids who can't stay up late till the midnight fireworks and the 12am one is for the revellers. I know…Sydney is considerate that way! This massive event is much anticipated by the locals and tourists alike. One of my favourite ways to experience this double-barreled fun is aboard the Sydney New Year's Eve cruises. These cruises will take you through the most picturesque routes, offering you the most incredible views of the fireworks and the cityscape clad in many lights and hues. If you've been planning to attend this upcoming festival, be sure to check out the Sydney NYE cruises , 'cause they offer the best vantage points.
Interesting Aboriginal Events
Every year, on NYE, we don't just witness the magnificent fireworks show and entertainment but also an intriguing cultural event that is showcased by the Gadigal people. The original inhabitants, the indigenous people of the land and their culture will be showcased on a global magnitude and will be up for broadcast for viewers across the planet. Animated projections, traditional portraits, silhouettes – all beamed onto the pylons of Sydney Harbour Bridge! If you're a Sydneysider you may have already seen a glimpse of it during the annual Vivid Sydney, but this time it's bigger and better! Starting off with the smoking ceremony, the official welcoming of the Gadigal people continues with bird calls and yidakis which will be complemented by soundtracks from First Nations' artists. That's not all! To evoke the very spirit of the gathering, even the fireworks show will be in a pastel coloured 'earth' theme including sunflower shells and ochre-willow shells with boomerangs, eels and whales, making special appearances. You can also catch music performances from some super talented artists including Dobby, Nana Miss Koori and more!
The Afterparty
The thing about Sydney is, in the grand scheme of things, the midnight fireworks show may seem like the fitting climax to a wonderful night out with friends or family. Although this is partly true for some, others strive to keep the night going! Sydney Central Business District (CBD) is the go-to spot for party-goers like me who like to keep the good vibes rolling. While it's too early to point out the where and when, chances are that there's gonna be more than a dozen joints where you can continue the chugging and hogging. Most parties close their entries before midnight so if you have a place in mind you can check them out early for tickets, as the last thing you want is standing outside your favourite club. Most of these taverns or clubs offer you the chance to see off the early morning, dancing to your favourite tunes and drinking the finest beers, so if letting out your inner party animal is on your NYE itinerary, this city got it covered!