SUP Boarder Finds Way Across Atlantic In Incredible First
Historic paddle takes 4,000 miles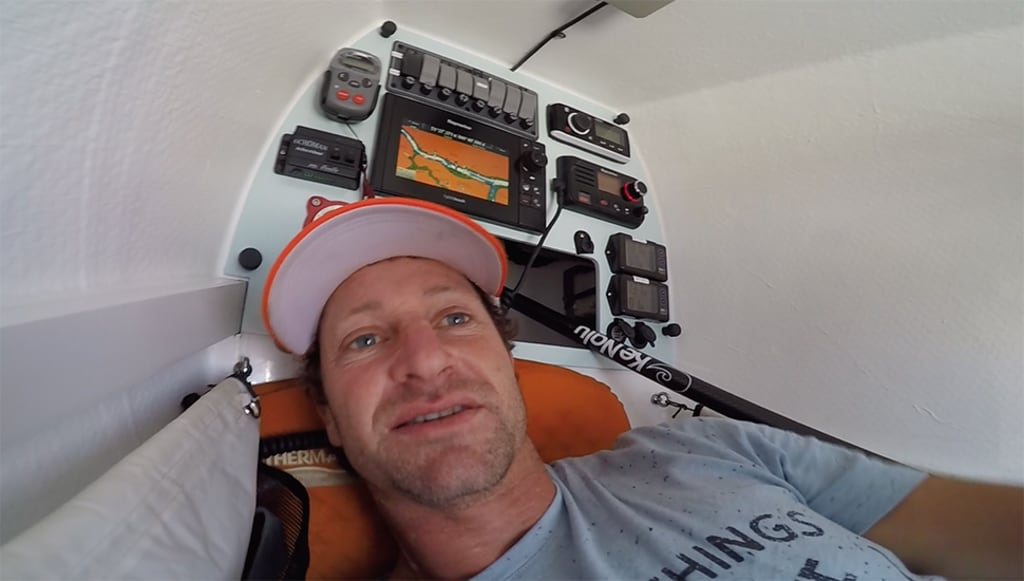 There's a whole lot of ocean between South Africa and the island of Antigua, but Chris Bertish of South Africa covered it on nothing but a paddle board.
In a 4,000 mile trek that took three months to complete after years of planning, Bertish arrived at Antigua just after 8:30 a.m. March 9, 2017. In all, the journey took him 93 days after launching from Agadir, Morocco on December 6, 2016. He managed to complete most of the journey while standing up on his paddle board, but noted that the last 72 hours of the historic trip was quite grueling.
"The last 72 hours has been the most testing of almost the entire crossing due to weather and the angles for the final approach," Bertish wrote Thursday. "It's a day that will redefine what's Possible!"
The SUP board - a paddle board that many have fallen off during summer vacation while learning how to stay upright - was definitely a custom make. At 1,360 pounds and 20 feet long, this paddle board allowed Bertish, who is a big wave surfer and a 2014 Guinness world record holder for longest distance paddled in 12 hours on a SUP board at 130.10km in that time frame, to support his trip with a host of technology.
Bertish also smashed a record along the way. He broke the record for furthest distance traveled solo, unsupported and unassisted over open ocean in a day (71.96 miles). His ultimate goal is to build five schools in South Africa, and he raised the equivalent of $412,000 towards that end. He also wants to pay for cleft lip and cleft palate surgeries for those children who need them.
In his final "Captain's Log" entry, Bertish noted just how much inner fortitude it took him to accomplish this historic feat.
"It took every fiber in my being to get through each and every day and every never ending night, day by day, stroke by stroke, over 2 million, as I paddled smiles across the Atlantic and onto the faces of millions of little children in South Africa," he said.
The trek was covered by SUP Magazine, with whom Bertish talked when he was about halfway through the trip. Bertish also has a book deal in the works, titled Going The Distance, which should be out late in 2018.
Bertish said that his 4,000 mile journey should show people just how much can be accomplished with planning and determination.
"You can do and be anything you want in life, it's just a choice and then having the courage and self belief in order to follow your heart," he wrote Thursday. "And never give up till you get there!"