Guides
Spontaneous things that you should definitely do in Edinburgh.
From a first-year university student.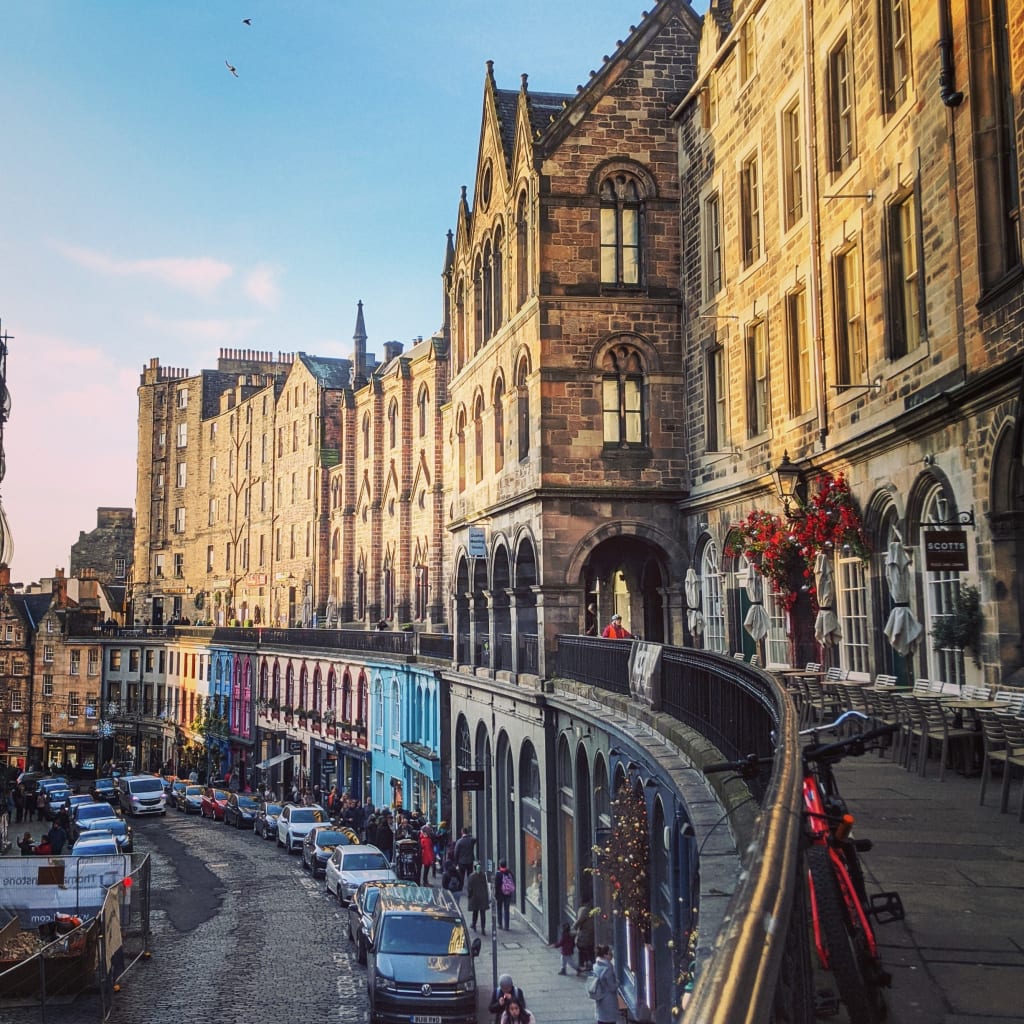 Photo by Alana Harris on Unsplash
Edinburgh is truly one of my favourite cities in the world. Not that I have been to many, but this old town truly owns my heart and it is one of the reasons why I decided to study here. The Scottish capital is a huge tourist attraction and it gives you everything, from ancient to modern. Being raised in Scotland, I can say that if you want to learn about Scottish culture then this is the place to do it.
Before coming to university, I had only been to Edinburgh twice. Once when I was 7 and another time when I was 18 to come to a university open day. I also came down from the Highlands, and, as beautiful as they are, they did not prepare me for the city life I was thrown in. I can say that I was not disappointed.
Bustling with life and colour (if it isn't raining...), the city is an amazing escape for any spontaneous or romantic venture. There is literally nothing that wouldn't suit someone. These are my recommendations on what you should consider trying if you find yourself in the much loved Scottish capital.
1. Arthur's Seat
I think that this one is kind of a given. Everyone needs to do this at some point in their visit and you're already climbing hills if you're walking about in the city centre, why not climb a big one?
Arthur's seat is one of the biggest attractions in the city, the views? Well, they are exceptional and you don't even have to pay which is kind of great...?
Little spontaneous suggestion from me = Go and climb the hill for sunrise or sunset, buy some sausage rolls to share at the top or whatever you fancy but definitely bring some food because you will be exhausted.
2. Calton Hill
There isn't a hill trend here, I promise. However, at least I can give you a nicer alternative if you aren't a fan of walking a lot. Calton Hill is more central and smaller so that means less walking. We've all been in situations where our feet are aching and screaming at us to sit down and have a Mcdonalds.
Calton Hill is a fun trek, definitely worth it if you want to visit this one at night, it's near a Nando's AND the views are also very pretty.
3. Charity Shopping/Thrifting
The capital is full of charity shops, and we should all do our bit of helping out. Also, who doesn't love a cheeky shopping spree that won't make you go in debt AND makes you feel better about doing it?
The South Bridge area of the city is full of charity shops that may tickle your fancy. It's definitely a fun day out and you can find some pretty cool stuff!
4. Coro The Chocolate Cafe
Now this. This is the second love of my life after KFC. I have only been here once but let me tell you, for a lover of anything chocolate, this is actual, pure heaven on Earth. There's waffles, hot chocolate, pancakes, and crepes, it is literally the living Willy Wonka factory as a restaurant.
Is it instagrammable? Er, absolutely. The seating looks like a bar of chocolate and you can sit on it and it won't melt on your bum! Need I say more?
5. The Art Gallery
For any lovers of art, especially if you're on a budget, you can go and visit the art gallery just off of Princes Street. It's a very cute detour for any day trip into the city and there's nothing more British than going to the coffee shop and getting yourselves some scones.
6. A Drunk Tour of Edinburgh
This is coming to me from a first date that I had and it was one of the best dates, even though it was raining and it was cold and horribly windy.
Pub crawls are kind of a big thing here, you can get all kinds of themed crawls to suit different people. This one though, you're going to have to organise yourself... I personally recommend Cowgate for this BUT doing an all around tour ain't a bad idea. Maybe try doing my other suggestions while you're at it (As long as you can make it to your hotel though!!!)
Anyway, I think this is quite a spontaneous thing to do, especially if you've been out visiting other places all day, it can genuinely be rather relaxing. Pubs are a abundant here and you will definitely be able to find one that makes you feel at home!
7. Picnic at the Meadows
If it's sunny, why not go out and get some rare Scottish sun!? The Meadows is very popular and there's nothing better than just sitting and relaxing in the sun. You can buy yourself some food or just sit and tan (if you can!).
8. Hop on the bus to Portobello!
Portobello beach is another popular tourist attraction. It isn't that far away from the city, only a half an hour bus journey and you can enjoy the sands and the views. Again, this is very weather dependent but there is nothing wrong with experiencing the true British beach experience.
So, this is it for now, make sure to check in because I may or may not do a second one of these little articles! I hope I was somewhat helpful and thank you for reading!
e