Spending Time with Someone You Love Here in Costa Rica. .
Forever friends. . a match made in one of the happiest countries on the planet!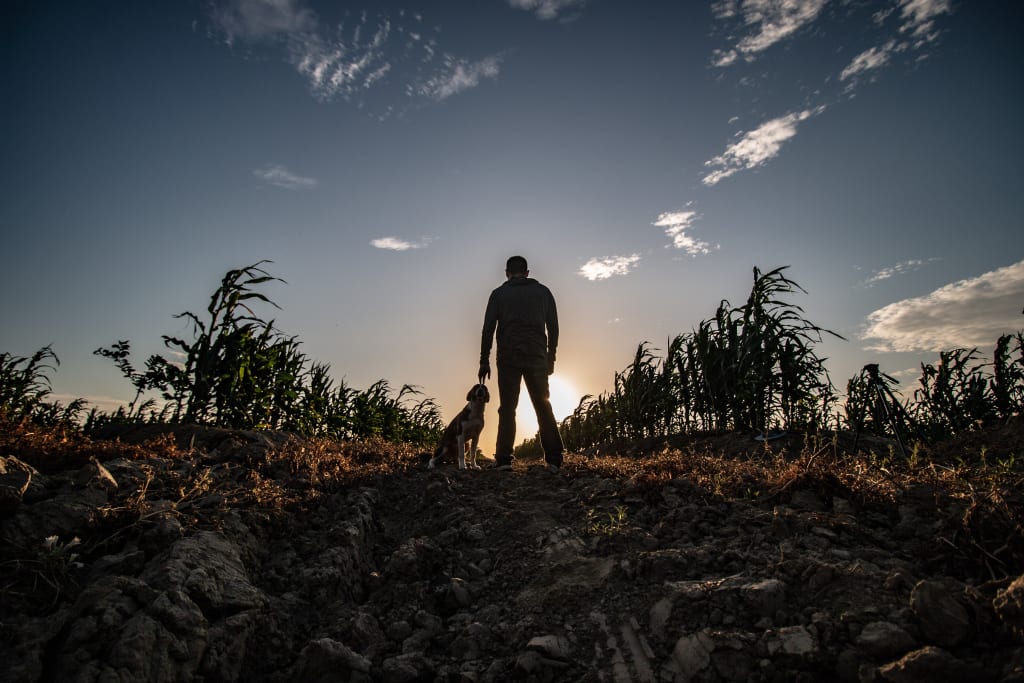 "Is this real or should I pinch myself? I'm not used to all of this raw beauty". . "What an amazing life I lead now". . uttered a good friend of mine who just moved to a little town just west of San Isidro a few months ago.. For those of you who don't know too much about Costa Rica yet, one of the great things about living here is the fact that within an hour of your home, no matter where you live, you can be on a beach. . you can be staring at a volcano and you can be hiking in a dense jungle. That is the beauty of Costa Rica. Mother Nature works overtime to make sure that her offerings are perfect for residents and visitors alike. And she never lets us down!
My friend, Wally. . he's from the plains area of the United States. He's used to corn fields, country lakes with good fishing and middle America. There's not a mountain or a hill within 250 miles of his hometown. He's not used to views like one sees in National Geographics magazine. And now, he wakes up to a blazing sun rising over the high mountain ridge each and every morning. In the background, he listens to the howler monkeys saying, "HELLO" to the world. The coffee is brewing in the kitchen and life is very, very good.
Wally is in his late 60's and he's had a life full of struggles, sickness and challenges. This is the first time in his life that he hasn't been loaded up with so many things to get done every morning and he's falling in love with the ease of it all. His mindset tells him that he's earned the right to sincerely enjoy himself every day for the rest of his life. His heart has longed for these days. . a day that starts as easy as it finishes. A blank canvas in which he is in charge of the brushes. . painting scenes of happiness, tranquility, serenity and total relaxation.
When Wally moved into his new home here, he was welcomed by a stray dog who looked like he needed a good meal, a bath and a new master. Wally cleaned him up, fed him from the porch the first few days and made sure the poor thing didn't starve to death. He had a few scratches on him and Wally tended to them as well. He took another few days to ask around to see who's dog it was. No one claimed him and by this time, they were growing fond of each other. The straw that broke the camel's back was when Wally went to bed early one evening. . he had fixed a soft space on the porch a week or so before for "Chicharron". . that's what he called his new friend because when he first found him, he was dirty, dried up and smelled like an old piece of meat!. Chicharron loved it on the porch. . the cool breeze and lots of food and water. But the following morning, something happened that clinched the deal. Wally woke up with Chicharron laying in the bed by his side. Chicharron's chin was laying on top on Wally's neck and that, my friends, was a match made in heaven. Wally, to this day, cannot figure out how Chicharron got into the house. He thinks it may have been divine intervention.
In any event, Wally has found a friend for life. And now, they both spend a lot of time on the porch. . especially in the morning and right before sunset. I suppose they're both thinking about the fact that they both came a long way and had a rough road getting to this point in time. And I know that they'll be enjoying each other's company for a long, long time.
I try to visit Wally and his new friend at least once a month. I always bring a six pack of beer for Wally and a bag of dog treats for Chicharron. That's all they need. . and of course. . each other!
You're invited to visit our websites at www.costaricagoodnewsreport.com & www.costaricaimmigrationandmovingexperts.com
Also, please enjoy our over 1,850 episodes of our "Costa Rica Pura Vida Lifestyle Podcast Series". We are found on all major podcast venues, including iHeartRADIO, Spotify, Apple Podcasts, Google Podcasts, Radio FM, Anchor, Podchaser & many more. Simply search our name online and enjoy!
If you like what you've seen here, please share this story link with others in your social media. . your friends and family. . anyone who may have an interest in learning more about Costa Rica! We would appreciate your support and PROMISE to continue to bring you LOTS OF GOOD NEWS about one of the happiest countries on the planet, Costa Rica! We're NEVER GOING TO STOP!
About the Creator
Costa Rica is a magical place. Since November, 2002, when I first visited this country, I have been in love with the people, the culture, its biodiversity, the food. . everything about it makes me happy! Now I share my excitement with you!
Reader insights
Be the first to share your insights about this piece.
Add your insights