Sorrento
What to do, what to eat and everything in between.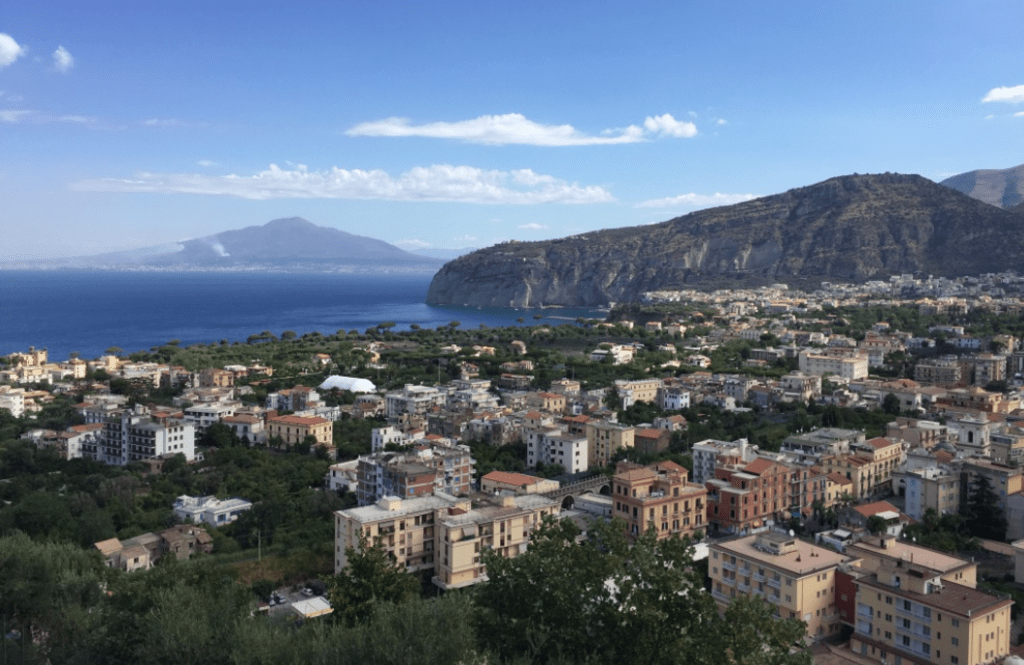 Our family holiday this year landed us in the beautiful country of Italy, after many years of wanting to visit we finally booked our holiday to the destination of our dreams. After a short flight of 2 and a half hours and an hour transfer we finally arrived in the beautiful of Sorrento. Stunning would be an understatement and we were all eager to explore and soak up the sun.
Location
The transfer from Naples International Airport to our hotel - Art Hotel Gran Paradiso - while being a little lengthy wasn't as bad as I expected it to be. This area of the Amalfi Coast were created by eruptions from volcano's and hence the roads were built into the sides of hills and tunnels had been created to shorten the journey. While the roads were a little windy the views were incredible.
Our hotel was a little out of the center of the town and hence in the hills a little. However this was not a problem as there was a mini bus owned by the hotel that took guests to and from the hotel to Sorrento train station. The hotel was perfect for us, with a calming atmosphere and secluded vibe it was the perfect destination to relax and soak up the sun.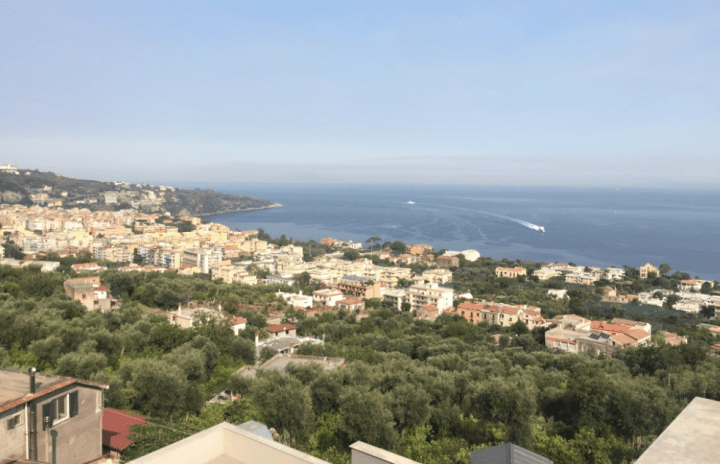 Food
The hotel we stayed in provided a half board meal plan and therefore breakfast and dinner was included and we had to either pay for lunch in the hotel or get it out and about. The hotel was small and hence the buffet breakfast was small but still had a generous selection.
We ate lunch in the hotel mostly but o the days when we were exploring and being tourists we found ourselves eating while out. This was a great way to experience real Italian food and it did not disappoint. The lunchtime menu in the hotel was also great however was a little pricey and we found that eating in Sorrento was better value for money.
Excursions
Sorrento is an excellent location if you want to explore. Being an hour away from Naples and next to the beach and Amalfi coastline there really isn't a shortage of things to do. We were spoilt for choice with what to do and with only one week we wanted to make the most of our time.
Something I've always wanted to do was visit the Ruins of Pompeii, so this was one of the first excursions we went on. if you've never been it is definitely one to put on the bucket list. It was an amazing experience and while moving and upsetting – it was definitely worth the visit.
Being a lover of the sea it was also a given that we went on an Amalfi Coast tour. Usually these tours take you to Positano and on to Amalfi. Unfortunately, in July it was very hot and hence they had a lot of fires around the coast line resulting in us only being able to travel to Positano. Positano was beautiful and I would definitely recommend the visit – the views were amazing and the tow was small and beautiful. Built into the sides of the cliffs it certainly was a stunning and picturesque sight.
Mount Vesuvius is also situated in Naples, unfortunately the heat prevented us from going to the top of Mount Vesuvius but I would definitely recommend visiting if you're in the area.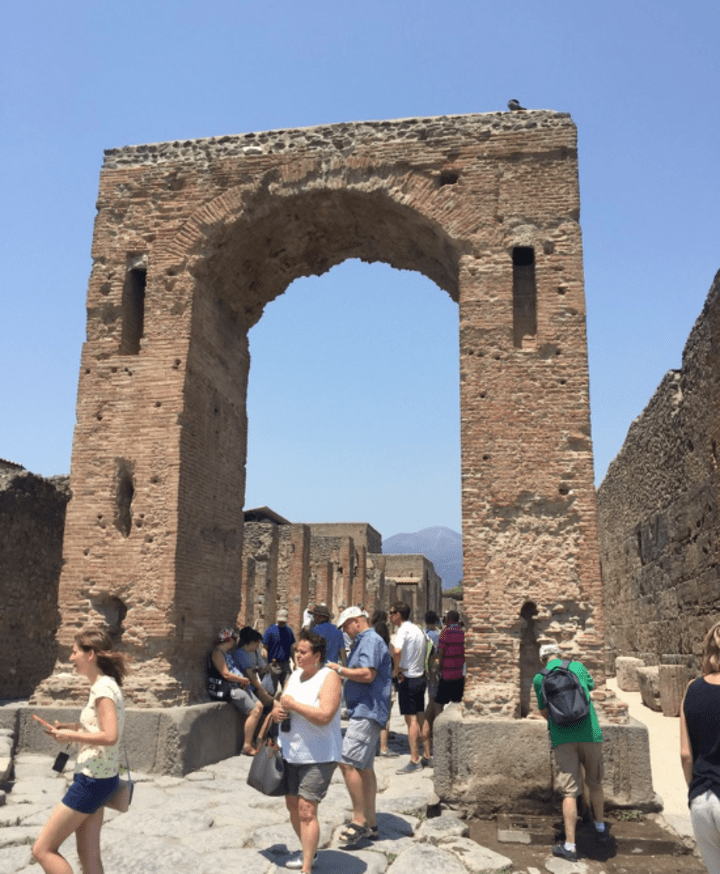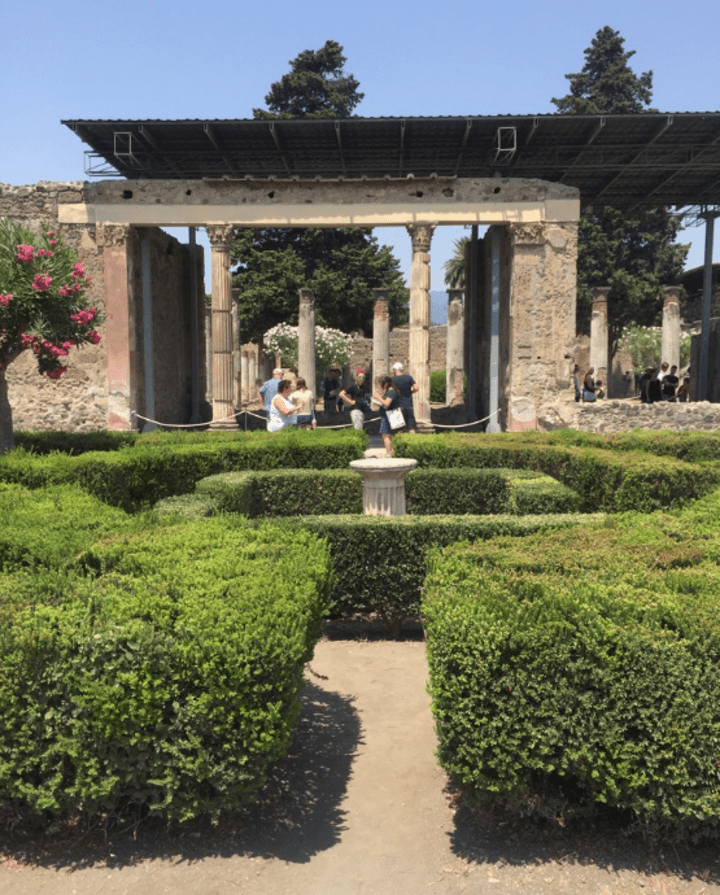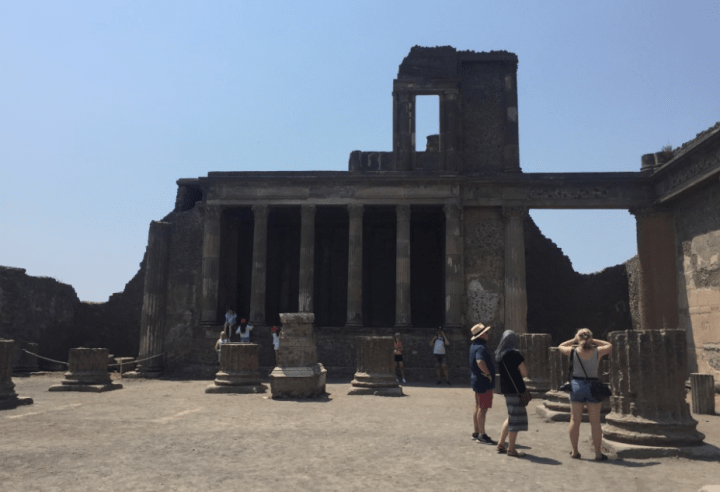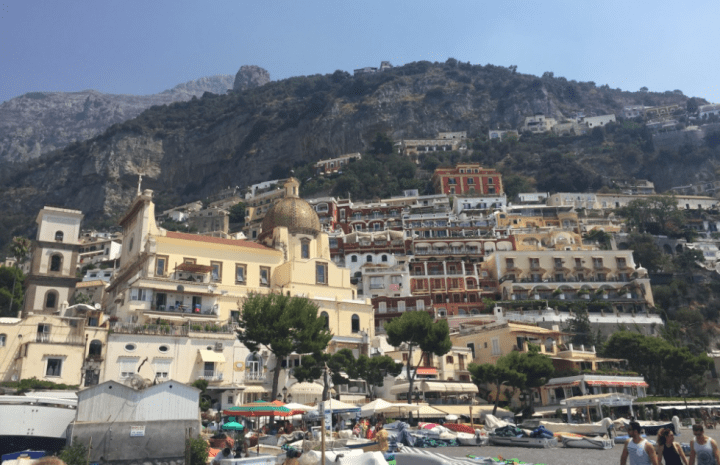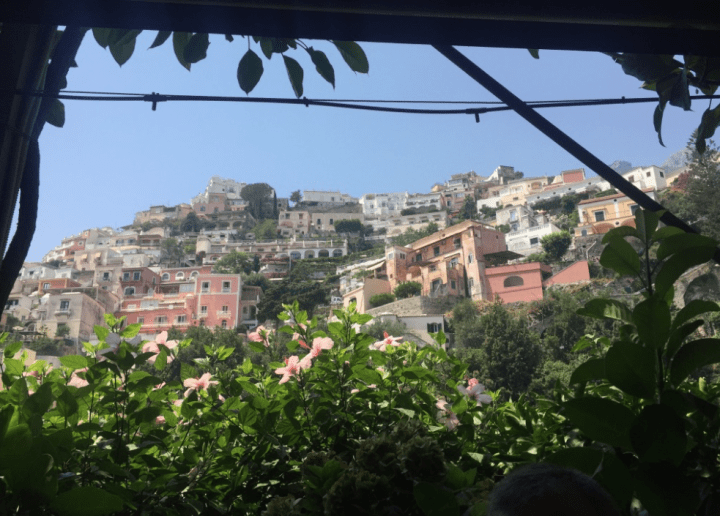 Keeping Costs Low
It's no lie that eating out and touring can add up in cost over time but its important not to spend too much but still have a great time. Here are some tips I learnt while away in Sorrento:
While eating in the main square is nice and you get a lovely view. You may find that prices increase and quality decreases. After realising this early on we soon found that the better value and classic Italian food was found down the side streets and away from the center – it was also a lot more peaceful here.
Don't book excursions with big company's – we flew with Thomas Cook and therefore the rep was there every day to take guests o excursions but we found these trips were very expensive and it was a lot cheaper to do it by yourself.