Slowly Making the Move from Your Current Life to a 100% Pura Vida Remarkable Change. .
Slow & steady. . Moving forward. . Keeping it positive!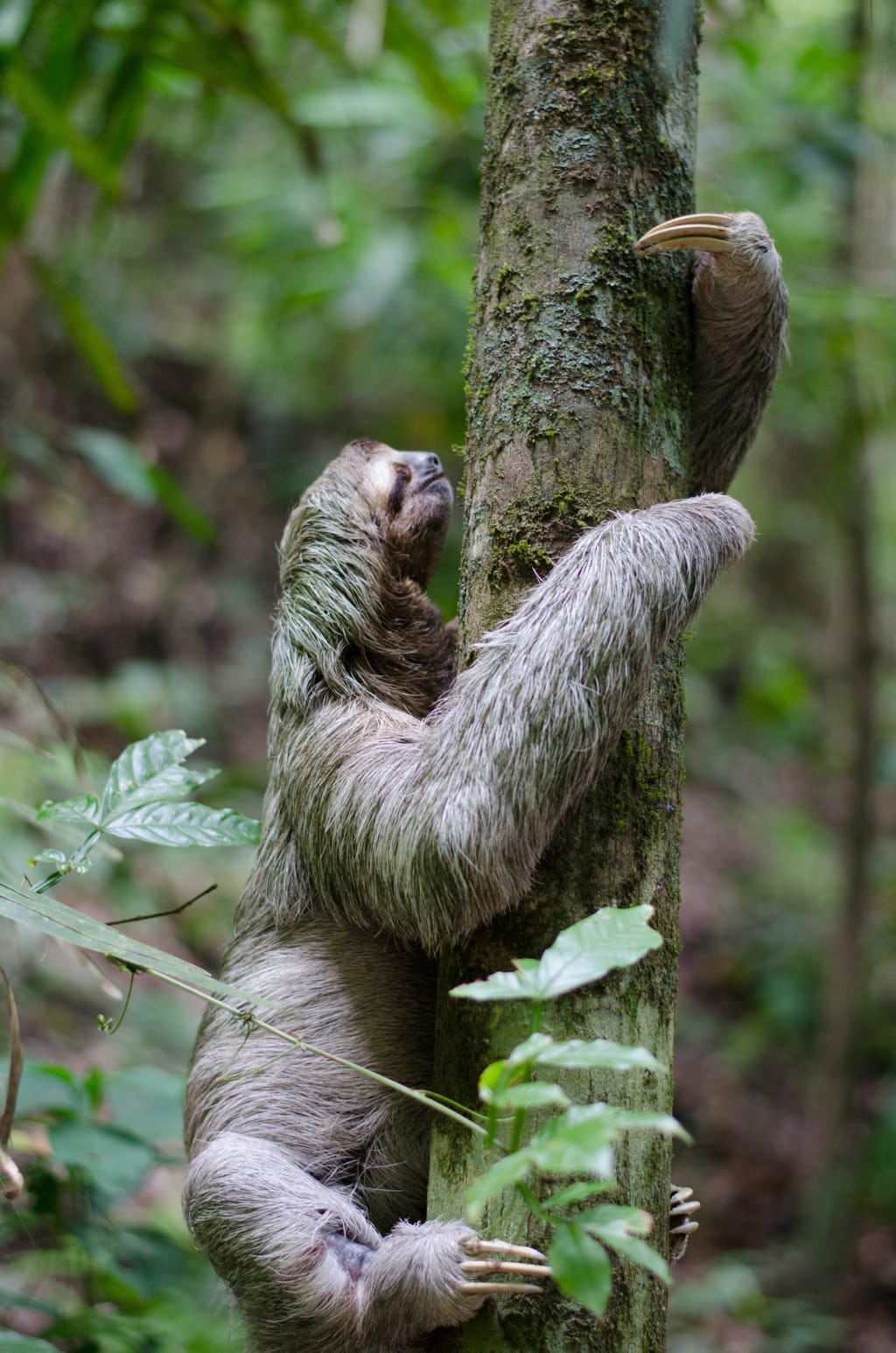 Nature provides us with the knowledge And the direction that we need to make necessary changes in our lives. .
Once a Month. . like CLOCKWORK. . a 4-day Getaway that Makes the Time Go Faster for Tom & Teri!
Both of these fine folks are in love with their jobs. They work hard and they play hard. Slowly and methodically, they are transitioning into remote positions with their global employer and are so very excited about the future opportunity to actually WORK REMOTELY from COSTA RICA! Wow, how nice would that be? Now the bad news is that it's going to take about another year or so to accomplish this. The good news is that until then, they have carved out a monthly getaway for themselves and that is not hard to take. Time flies and every first weekend of the month, they hop onto a 2-hour-45-minute flight from Miami, Florida to the Juan Santamaria International Airport, just north of San Jose! Every month, they stay in a new hotel and kick back, dreaming about the day when all this will be PERMANENT! They're scoping out some smaller towns between San Jose and the Central Pacific Coastal area. . Atenas, Ciudad Colon, Santa Ana, Orotina, San Mateo. . so many choices in which to live and work.
The opportunity to work remotely is indeed a VIABLE OPTION to those of you who are too young to retire. There are not many people under the age of 40 who are in the position to quit their jobs and move to another country without any continuing sources of income. But the COVID situation opened up many choices for the employee. And we're seeing dozens of people every few months figure out a way to live in paradise and still earn their needed income. And to top it off, the Costa Rican government is trying to accommodate these remote workers by offering them a special residency package. It's not complete yet, but we'll keep you posted on their progress. It's called, "Digital Nomad Visa" or "Remote Work Visa". .
As you may very well expect, making a move from one country to another takes much planning. Heck, even a move across town does! Knowing that there is time to plan without the stresses of being in a hurry. . it makes the situation that much more enjoyable for all involved.
Like many couples before them, they knew that Costa Rica was where they were going to end up, even after their first trip here. At first glance for many individuals, there are no negatives that stand out here. With that said, one thing that is required is patience. In Costa Rica, things do not get done quickly. There are no precedents for completing a task in a rush. When one schedules an appointment, it is a given that the meeting will not start on time. There's built in 'wiggle room'. And for some, this is a negative and is very hard to get used to. For others who adapt to this new reality, they find that this is a welcome opportunity to slow down and not worry. This is the transition period between stress & despair and moving forward to PURA VIDA. . a state of total relaxation. . a worry-free mindset. There's no time wasted here regarding what should have been. It is what it is and that's a fact.
Mother Nature has a way that proves to all of us. . beyond a shadow of a doubt. . that there is a simple pathway towards happiness. She offers a direct course towards an amazing lifestyle to those who allow new strategies and ideas to blossom within themselves.
Costa Rica is here for everyone to enjoy and cherish. Get creative with your own personal situation and YOU MAY BE HERE WAY SOONER THAN YOU THINK! Pura Vida. .
You're invited to visit our websites at www.costaricagoodnewsreport.com & www.costaricaimmigrationandmovingexperts.com
Also, please enjoy our over 1,760 episodes of our "Costa Rica Pura Vida Lifestyle Podcast Series". We are found on all major podcast venues, including iHeartRADIO, Spotify, Apple Podcasts, Google Podcasts, Radio FM, Anchor and many more. Here's our link: www.anchor.fm/costa-rica-pura-vida
couples travel
About the author
Costa Rica is a magical place. Since November, 2002, when I first visited this country, I have been in love with the people, the culture, its biodiversity, the food. . everything about it makes me happy! Now I share my excitement with you!
Reader insights
Be the first to share your insights about this piece.
Add your insights