Simple Itineraries for Your First Sydney Visit
Planning to visit Sydney but don't have much time to explore the city ? Here are a few destinations you can check out.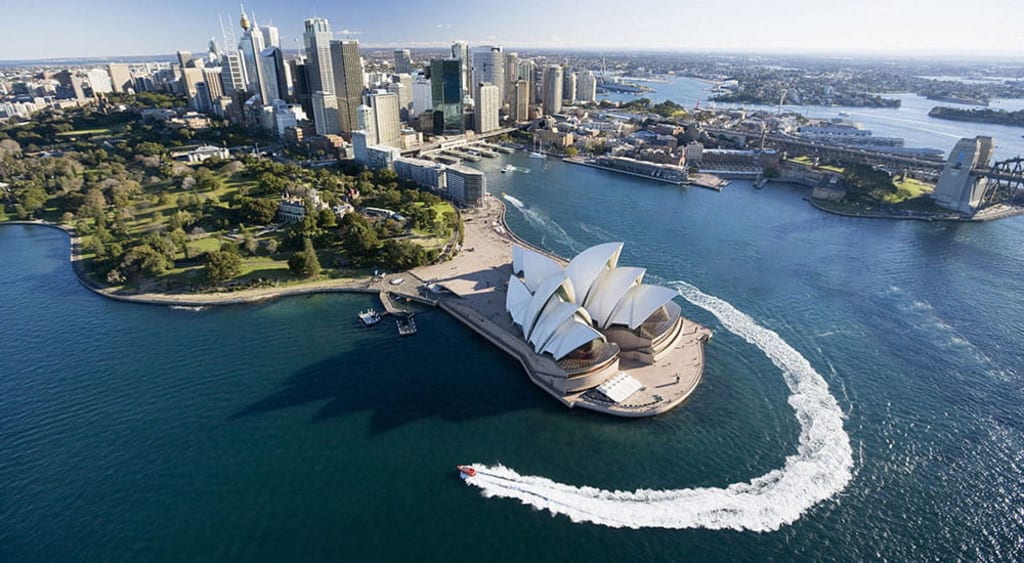 You've got a brief trip planned to Sydney, but you're not sure what to do. And the itineraries you encounter on the internet could feel too overwhelming if you aren't planning to stay there for long. So I guess you're lucky because here is a fantastic itinerary put together for visitors to Sydney who haven't got much time in their hands. With these spots, you can explore the city without getting exhausted.
By the sea for lunch
Eating by the ocean is hard to beat, whether you want a bucket of prawns, some decadent fish and chips, or fresh oysters. Don't worry if you're vegetarian or vegan; each of these restaurants has a wide variety of options for you. Sydney has everything, whether you're looking to splurge or are on a tight budget. Additionally, there is a Sydney lunch cruise that offers an exquisite menu and a lovely view of the coastline if you'd like something a little more upscale.
Explore Circular Quay
Circular Quay in Australia, known as the gateway to the wonderful experiences provided at Sydney Harbour, ineluctably becomes a must-visit tourist destination. Circular Quay is situated on the historic side of the city, at the base of the Central Business District, and is bordered by the Royal Botanic Garden, Harbour Bridge, and the Opera House in Sydney Cove. Due to its central location, Circular Quay serves as the starting point for a variety of tours, including tall ship tours, guided walks, and special food cruises.
Walk through Royal Botanical Gardens
The Royal Botanical Garden is undoubtedly for you if you're an early bird. The place opens as early as 7 in the morning, making it the perfect location if you want to begin your day with a brisk walk through the lush green gardens. This heritage-listed location, which spans more than 3 acres, is one of the city''s most popular tourist destinations. From here, you can access Mrs. Macquarie's Chair, where you can enjoy a beautiful view of Sydney.
The mandatory Opera House visit
The Opera House, an iconic landmark and one of the most recognizable examples of 20th-century architecture, is situated on the foreshore of Sydney Harbour. Though it might sound like a cliche, a visit to the Opera House up close and examining the building's details in person, feeling the tiles, and wandering through the common areas is an unforgettable Sydney experience.
Traverse the waters
Everyone coming to Sydney ought to spend some time in the harbour. One of the best ways to do this is to travel on one of the many harbour Ferry routes. One of the city's most beautiful and popular ferry routes runs from Circular Quay to Manly, and is an attraction unto itself.
If you fancy something a little more intimate or unique, you can take a look at a relaxing Sydney Dinner Cruise, which can be a lovely way to pass a few hours on the water.
Explore the beaches
Sydney's renowned beaches are another part of its fame. Walking along the Bondi-Coogee walk will give you anywhere from 30 minutes to a couple of hours to explore one of the beaches. Though the entire route is about 6 kilometres long, you can cut it short at Bronte or Clovelly and then take a bus back to Bondi Junction.
Sydney can be a bit overwhelming if you haven't planned out your itinerary. Though there are plenty of choices, it is okay to be picky about the destinations you want to explore. Because every visit to a place is more about having a good time and less about checking off all the popular places.