Scenic Sydney Harbour Escape with a Delicious Lunch Cruise
Wanna escape from the noisy crowd and glide on Sydney's finest lunch cruises? Read this article for ample takeaways...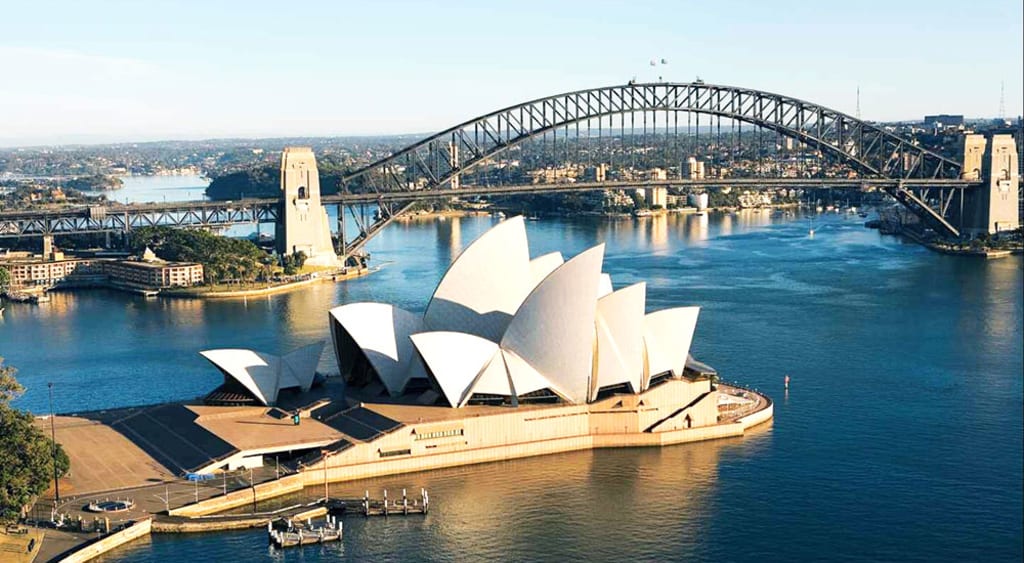 Despite being a globetrotter, I have always been fascinated by the beauty of Sydney Harbour. The stunning views of the Harbour Bridge and the Opera House are truly captivating. But what better way to enjoy these scenic views than on a lunch cruise? In this blog post, I will share my experience of taking a lunch cruise on Sydney Harbour and provide you with all the information you need to plan your own scenic escape with a delicious lunch cruise.
Introduction to Lunch Cruises in Sydney Harbour
Lunch cruises on Sydney Harbour are popular activities. They offer an opportunity to experience the beauty of the harbour while enjoying a delicious lunch. These cruises are perfect for tourists who want to see the sights of Sydney Harbour while enjoying a meal in the heart of Sydney Harbour.
Benefits of Taking a Lunch Cruise in Sydney Harbour
One of the key benefits of taking a lunch cruise in Sydney Harbour is the opportunity to see the iconic sights of Sydney from a unique vantage point. The Harbour Bridge and the Opera House look even more stunning from the water, and you get a distinct perspective of the city.
Another benefit of taking a lunch cruise is the opportunity to enjoy a delicious meal while taking in the scenery. Sydney Harbour's lunch cruises offer a range of food and beverage options, including fresh seafood, salads, and desserts.
The Best Lunch Cruises in Sydney Harbour
There are several lunch cruises available in Sydney Harbour, each offering a unique experience. One of the most popular lunch cruises is offered by Captain Cook Cruises, which offers cruises with a buffet lunch. The cruise takes you past the Opera House, the Harbour Bridge, and other iconic landmarks of Sydney.
Magistic Cruises, a stylish catamaran, is another popular provider of lunch cruises, offering cruises with a deluxe buffet meal and upgrade options for both alcoholic and non-alcoholic beverages. The cruise passes by some of Sydney's popular attractions, and you can enjoy a delectable buffet while taking in the fabulous views.
Lunch Cruise Itinerary and What to Expect
Most lunch cruises in Sydney Harbour follow a similar itinerary. The cruise usually starts from Circular Quay and takes you past the iconic landmarks of Sydney Harbour. You get to see the Harbour Bridge, the Opera House, and other famous landmarks.
During the cruise, you can enjoy a delicious lunch and drinks while taking in the scenic views of the harbour. Most lunch cruises also have a commentary that provides information about the history of Sydney and its landmarks.
Food and Beverage Options on Lunch Cruises
The majority of Sydney Harbor lunch cruises provide a variety of food and drink choices. Fresh seafood, salads, and desserts are among the top-quality meals served on cruises. A variety of beverages are also available, such as wine, beer, and soft drinks.
It is significant to note that some lunch cruises can feature a set cuisine, while others might provide a lunch buffet. It is best to check with the operator before booking your cruise if you have any dietary restrictions.
Special Features of Lunch Cruises in Sydney Harbour
The chance to view the city from a different angle is one of the great aspects of Sydney Harbour lunch cruises. It's very stunning to see the Harbour Bridge and the Opera House from the waterway.
The onboard entertainment is another unique aspect of lunch cruises. A DJ or live band may perform on some lunch cruises, or there may be some fun-packed activities that heighten the festive and joyful atmosphere.
How to Book a Lunch Cruise in Sydney Harbour
It's simple to reserve a lunch cruise on Sydney Harbour. The majority of operators offer websites where you can reserve your cruise. A travel agent can also be used to make your cruise reservations.
When booking a cruise, especially during the busiest season, be sure that you do it in advance. By doing this, you can be certain that the cruise of your choice will be available on the day and at the hour that is convenient for you.
Final Thoughts
For visitors to Sydney, a lunch cruise on Sydney Harbour is a must-do experience. It provides a distinctive vision of the city and enables you to savour succulent food while admiring the breathtaking views of the Harbour Bridge and Opera House. You can easily find a lunch cruise that fits your time and budget since so many operators offer them. So, when are you reserving your Sydney Harbour lunch cruise?
Reader insights
Be the first to share your insights about this piece.
Add your insights