Roubaix, Journey to the Edge of France
Exploring the Richness of the Flemish Industrial Heartlands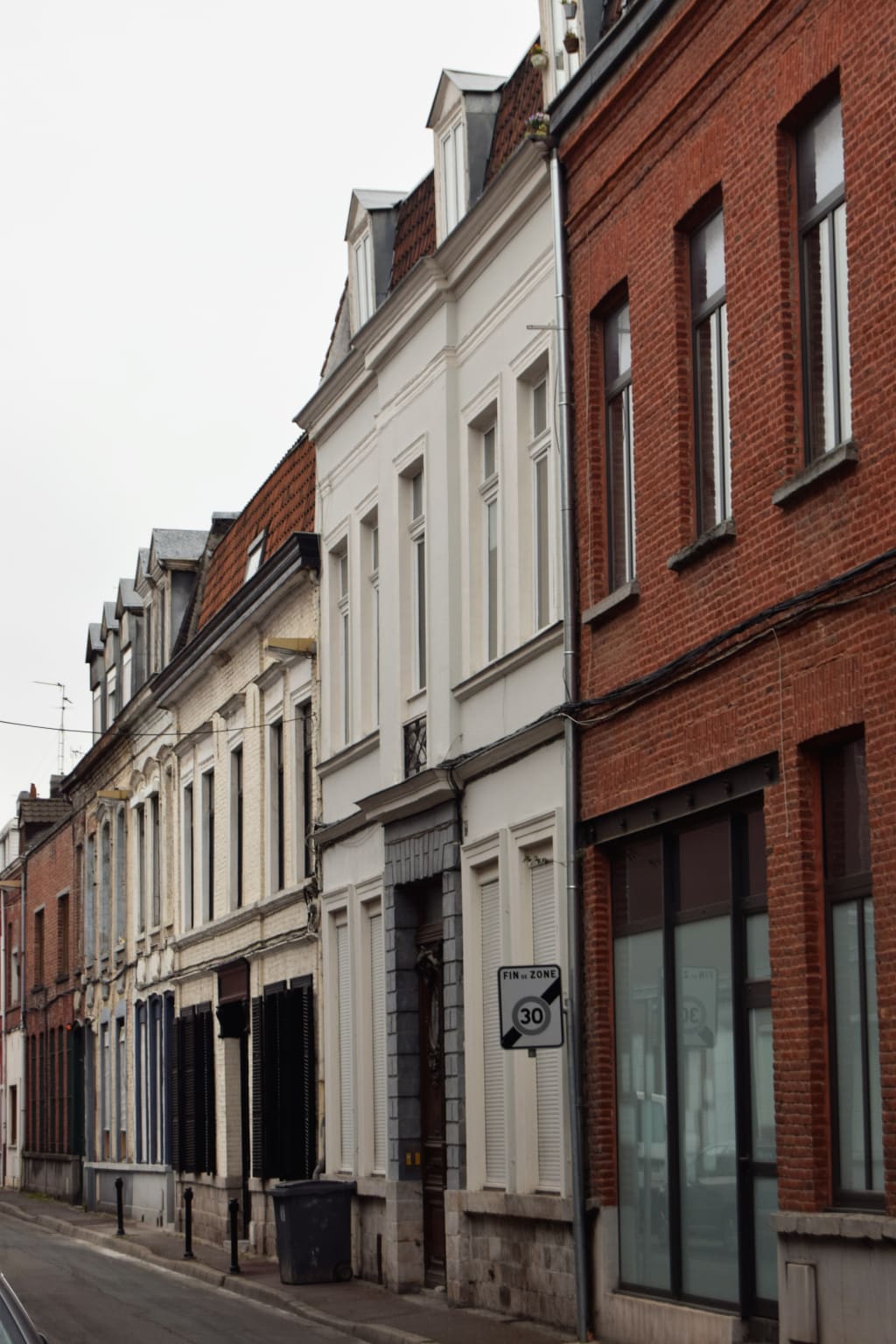 Roubaix
In a triangle of dark, industrial land, where ancient borders meander, sits the town of Roubaix, a place of shadows and darkness, of ghosts and drizzle. Neither Belgian nor fully French, Roubaix is a fascinating mix of Victorian, working class architecture and genteel fin de siècle grandeur, seeped in decline.
I took a metro from Lille, arriving in Roubaix deep underground before emerging, mole-like, into a tableau of grey sky and lashing rain. I had few preconceptions of Roubaix, I had after all barely heard of it. It was Saturday, and a small market was hugging the faux-Gothic walls of the town hall, a large edifice that reminded me of an English mill-town, a nod to the Flemish market hubs of the middle ages, recreated in Victorian boom times.
I lingered for a while at the market, enjoying the sounds of commerce, raw and guttural. I admired the bright colours of the vegetables, red tomatoes and stacks of fresh fragrant peppers. A van sold a plethora of pungent cheese, white balls in trays of straw, goat and ewe, huge wheels of tangy hard cheese, and little truffles of darker curds. Vendors set out sheets upon which they piled bundles of batteries and cigarette lighters, incense and saucepans, echoes of a Maghreban souk in the gloom of Flanders.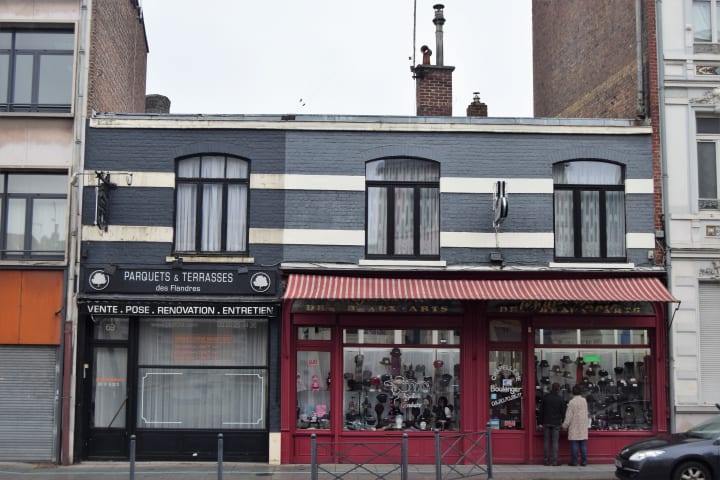 I left the central square and headed for the maze of back streets, passing rows of redbrick houses that reminded me of northern England. Each house, each terrace was rich in texture and colour, a rebellion in art and beauty. Narrow bricks, terracotta and red, grey and yellow. Windows shaped in circles and squares, little splashes of daring individuality.
Doors that echoed the Arts and Crafts movement, with stain glassed windows, each filled with medieval myth. It was not hard to imagine the town in its heyday. Close your eyes and you might hear the trundling of carts on greasy cobbles, the eerie screech of Satanic locomotives thundering through nearby sidings, punctuating the air with sulphurous smoke.
The backstreets hinted at decay, windows boarded with rotting plywood, wastelands behind, the dark skies of the north. A group of teenage boys glowered at me as I passed. I returned to the main road that led to the grand station, an edifice I had at first confused for a gallery or public building.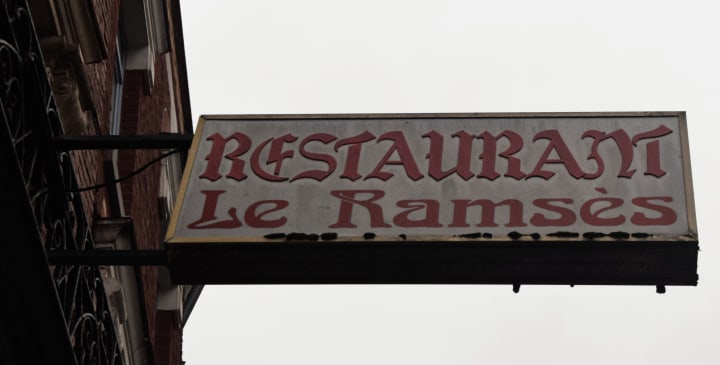 I had wanted to visit the art museum, built around a sumptuous public bath. It was closed, so I instead ventured into an indoor art and antique market. Being Saturday, the market was starting to warm up and I admired the stalls before sitting in a characterful armchair in the café. The owner, moustached and mumsy, smiled at me, preparing a glass of dark, rich coffee which transported me to the tropical hills of Sumatra.
I eyed the range of cakes, strawberry tarts, and fruit scones, inhaling the heady scents of fresh waffles. The rain tapped the foggy glass. "The museum is closed," he told me in French, his tone flirtatious and conspiratorial. "But you should visit the Villa Cavrois." I thanked him, as I had never heard of it.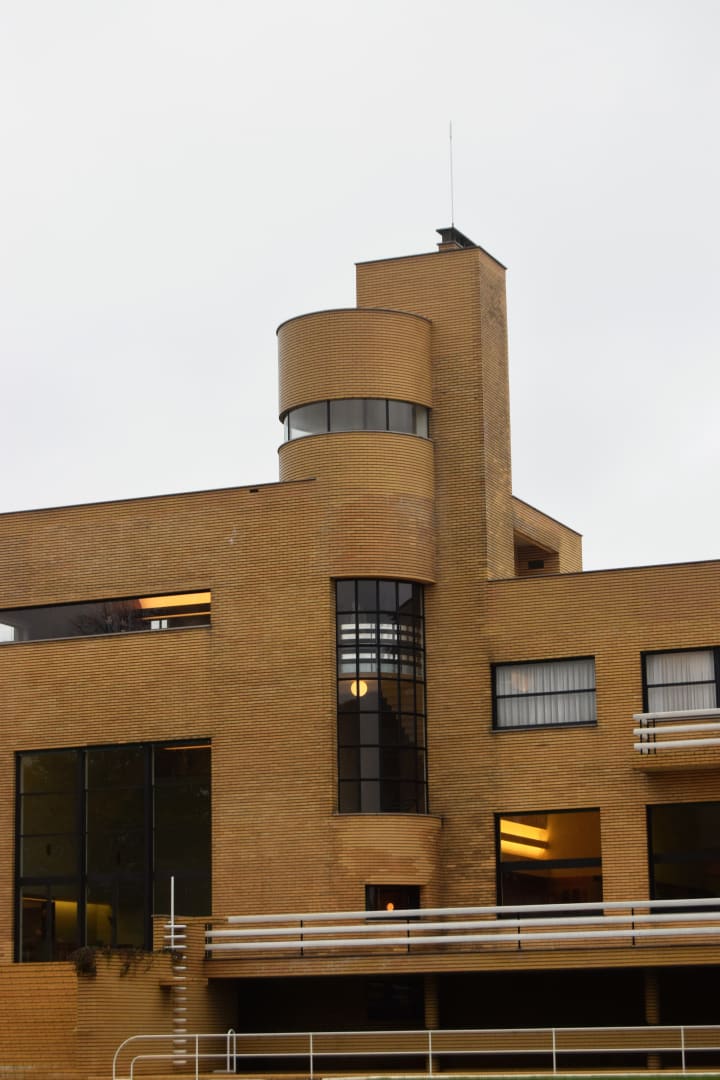 A short walk took me to the station, an oddly haunted place, the end of the line perhaps, where ghost trains might head for the border in the depth of the cold night. I imagined the scenes that had taken place here in war and peace, in freedom and occupation, in richness and recession. A short ride by tram took me to the Villa Cavrois.
I walked from the tram, upwards, along a suburban road bordered by tall hedges, glimpses of rich modern houses beyond. Soon I arrived. The villa was striking, a fantastical edifice of modernism, seasoned with elements of the Amsterdam School. Inside, the house retained its Art Deco richness, with tiles and expansive windows. Sexy curves and twists, and a sadness of the 1930s.
It was time to say goodbye to Roubaix. With a last sniff at the pine scented air I hopped onto the warm, modern tram and snoozed. I woke up at Lille Flanders.