Romantic Spots in Jamaica You Must Visit
Jamaica, a paradise on Earth, the land of free people and magnificent nature—people come here to recharge their batteries and experience something new.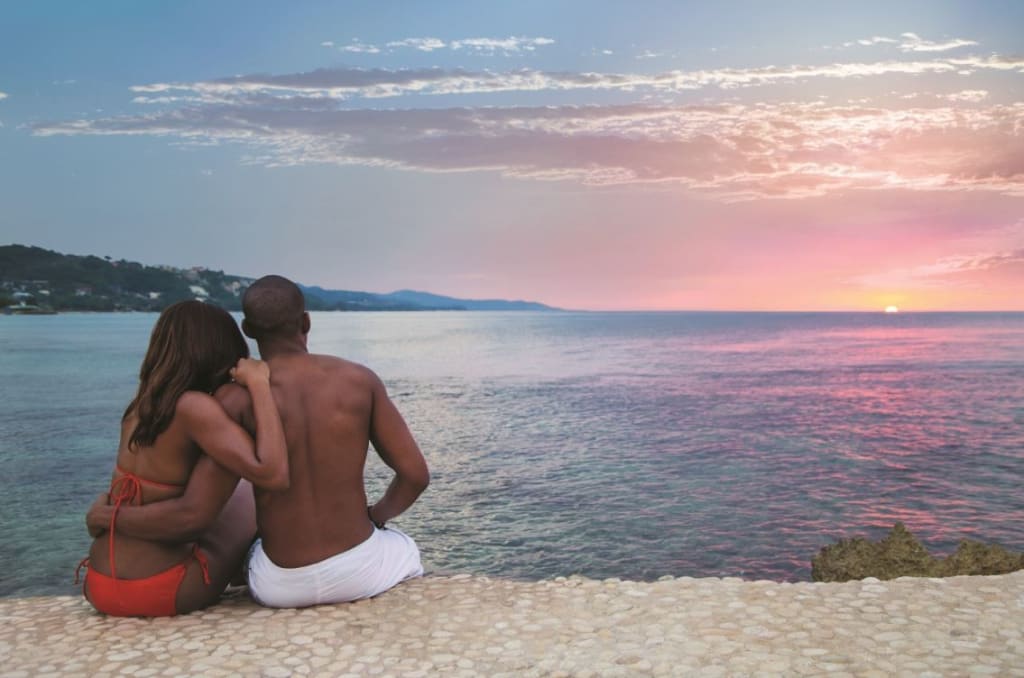 Jamaica, a paradise on Earth, the land of free people and magnificent nature—people come here to recharge their batteries and experience something new. Although Jamaica has become quite a tourist place in the last years, and its most authentic spots now are overcrowded with people, there still many secluded and tranquil romantic places you have to visit when you come here! That is why, in today's list of 10 most romantic places on Jamaica, we are going to mention not only trendy bars you can party at with your beloved but also isolated natural wonders you may want to see with your own eyes.
1. Lover's Leap
One of the nine lighthouses of Jamaica is located right here. It is a restaurant situated on the cliff from which, according to legend, a couple of slaves, who could not be together but were deeply in love, fell into the bustling sea waves. Sounds a little bit boring? Well, this is just a legend, but what a view opens here! It will make you hold your breath! Loving couples come to this place, and even wedding ceremonies are held here. Well, this spot is great just to walk around too. And if you have nobody to share this marvelous experience with, you might be interested to use some of the International dating sites.
2. Ivan's Bar
Located in the reef area of Negril, this small restaurant and bar is a great place for a romantic dinner. The best time is after 6 PM. Beautiful illumination, the noise of waves, and quiet music. Men often propose to their girlfriends right here.
3. Rick's Cafe
A great place to meet the sunset and listen to live music. And if you wish, you can get private in a separate bed or enjoy a little bit of privacy in the restaurant on the second floor.
4. The Caves
Another lovely restaurant located at The Caves hotel, again, in Negril. This place is also called "the most romantic place for dinner" in Jamaica, but it is somewhat more expensive than the same Aivan Bar. However, if you want a little bit more privacy, you should go here.
5. Pelican Bar
One of the most famous and legendary Jamaican bars located on the resort of Negril. For many years, this not so fancy or luxurious bar has been attracting visitors with its atmosphere. From the outside, it resembles an old, dilapidated hut, the roof of which is made of palm leaves. This unusual structure is built on wooden piles as if floating above the water.
Now let's talk about the natural destinations that are worth your attention.
6. The Blue Lagoon
This beautiful place is situated to the north-east of Portland, and it is not a surprise this blue lagoon was featured in the movie of the same name. It magnetizes you with its magic and picturesque views. You forget you are on Earth there because everything around looks like a real paradise: crystal clear water, lush vegetation with hundreds of unmown tropical plants, white sands, and the pristine view. You can enjoy swimming in the blue waters here or hire a boat, and the locals will float you to even more magnificent places hidden from the eye of regular tourists.
7. The Peak of the Blue Mountain
This is the very peak of the island, from which all the surrounding areas could be seen. You can follow the marked path and hike the mountainside even in the dark to meet the sunrise on the highest point. Or you can go your own way and explore the places where no human has left a step before. Hiking the Blue Mountain on a cloudy day is exceptionally pleasant because, in the end, you will enjoy the sun breaking through the clouds.
8. Lime Kay
This beach, the golden sands of which are hidden from the regular tourists, can be hardly called an island because it is so small. But maybe that is where all its magic lies. It is located on the southern part of Jamaica and is not distinguished by anything special except for the trees, shade, and water. But its simplicity is what attracts people; this place is perfect for having a rest form civilization and sunbathing all day long. You can get here on the local boat that departs every quarter of an hour.
9. The Blue Hole
This natural miracle is situated to the north from Ocho Rios, the famous resort. It is somewhat similar to the blue lagoon because of the water color and its serenity. But has definitely its own charm. This big blue natural pool takes its beginning from a whirlpool, and that is why water here always stays circulating and fresh.
10. YS Falls
In the southwestern part of St. Elizabeth, the next natural wonder of Jamaica is situated. YS Falls is a series of seven waterfalls and cool natural pools. Water cascades spread for 120 ft. (40 m) through lush tropical vegetation to form a beautiful romantic landscape. Take everything needed for a picnic and stroll the paths around tropical plants and wildflowers—there are plenty of private little places to make a stop. Then cool down in one of the pools or jump from the cliff, if you are more adventurous.