Retirement Is the Best Time to Plan a Vacation
A Helpful Guide to Relaxing and Traveling with Your Significant Other After All the Many Years of Hard Work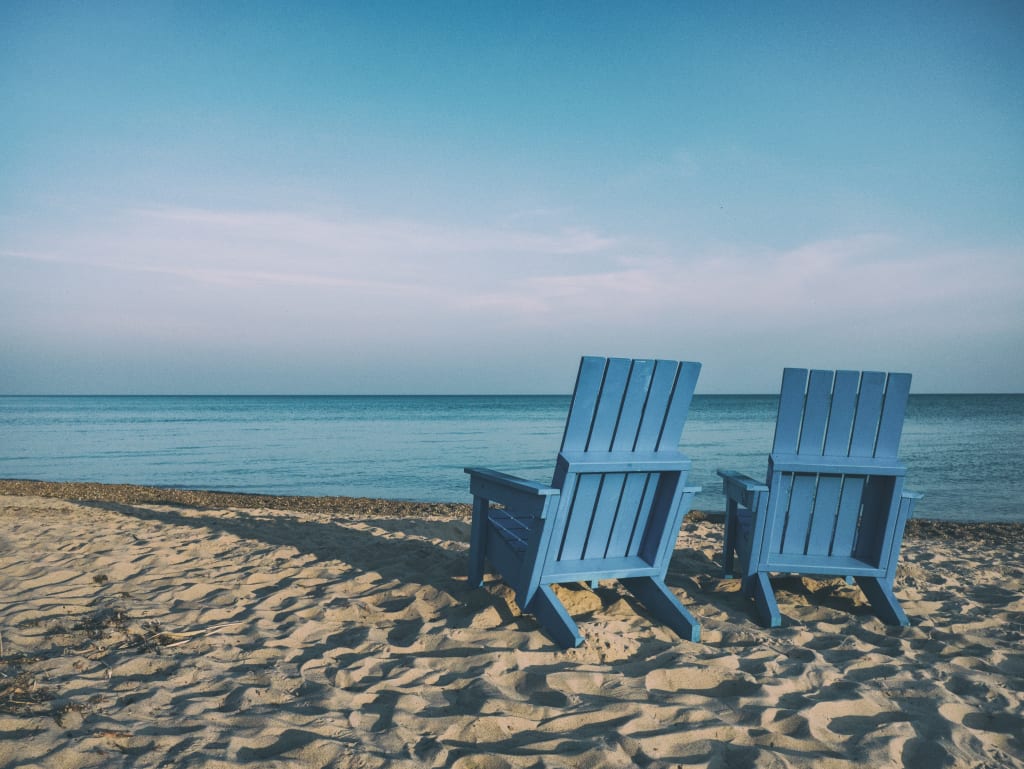 The best possible time for a travel vacation is after retirement. Your time is your own, to do with as you please, at your pace. There is no waiting for your well-earned annual vacation, no stress around trying to fit your time into a tight vacation schedule. Imagine not having to drag yourself back to work after a short-ended, jam-packed whirlwind tour of some faraway place where you need another week to recover from all that excitement. What better time to take that luxury Alaskan cruise or soak in the sights on a leisurely river cruise? What follows are some popular vacations for after retirement:
How long have you been waiting to take that leisurely road trip?
Whether you are traveling solo or with others, there are trips you can take that give you the freedom to explore the sights at your own pace. A scenic road trip along the Blue Ridge Parkway allows you to take as much or as little time as you prefer to see all the majestic beauty along "America's Favorite Drive." This spectacular 469-mile journey connects Shenandoah National park up in Virginia with Great Smoky Mountain National Park down in North Carolina.
There are many road trips in the United States that afford you the opportunity to see the vast differences across our country. California's Highway One traverses the magnificent California Coastline. The Big Sur Coast trip stretches from San Simeon to Carmel where you can start with a visit to the famous Hearst Castle and wind up in any one of a number of spectacular inns or resorts where you have an ocean view directly from your room. Expand this trip up through San Francisco or include the wine country in Mendocino.
No Passport Yet—No Worries
If you are waiting for your passport to arrive to take that international trip, you still have an option that can transport you to another world while remaining within U.S. territory. Much of Alaska remains a wilderness adventure where you can relax and observe aboard a luxury cruise liner. Imagine taking in a majestic waterfall or the magnificent glaciers from the cozy comfort of a warm ship while enjoying a delicious meal. For the more active visitor, some lines offer land excursions where you can paddle with the whales and otters or hike the terrain as eagles soar above you.
Your best opportunity to capture stunning photos of wildlife while ashore is late May through early June where you'll likely see mothers with their calves or cubs. Late June or early July is the best chance to get your bear-watching in. Fishing in Alaska is good at any time throughout the year while there are different species of salmon that will peak at different times. Summer berry-picking presents the best opportunity during August and September while the fall foliage is also something to see.
A river cruise is calling your name.
River cruises are earning a reputation among travelers as one of the hottest trends and with good reason. The whole trip is planned for you while you enjoy the comfortable accommodations while you experience a different daily view from your window. Whether it is along Portugal's River of Gold, a canal cruise in France, or a Southeast Asia river cruise, there is so much to experience and see as you are spoiled on your leisurely course through world views you can see no other way.
River cruises are popping up all over as the popularity of this mode of travel and sightseeing continues to gain in popularity. Unique to the traveler is the relaxed pace at which one gets to see views that you could not see otherwise while enjoying the convenience and luxury of a complete package trip. From these trips, you can also make further arrangements to expand your excursions either by rail, plane, or other means to see world famous landmarks and stay in world-class hotels.
With the greater percentage of the traveling population already retired or facing retirement, there are more travel packages that consider the unique style and preference of the retiree's travel desires. Between the fierce competition among travel companies and what restraints may exist on a fixed income, the retiree will come out the winner. Whether you seek excitement or relaxation, the roar of the crowds or simple solitude, luxury accommodations or the low-cost advantage, there is a retirement package to suit every need.
travel advice
About the author
Paisley Hansen is a freelance writer and expert in health, fitness, beauty, and fashion. When she isn't writing she can usually be found reading a good book or hitting the gym.
Reader insights
Be the first to share your insights about this piece.
Add your insights