Ranking Walt Disney World Parks By Vibe
Upon entrance past the gate, when you're walking in between attractions . . . . it's the syncopated beat.
1. EPCOT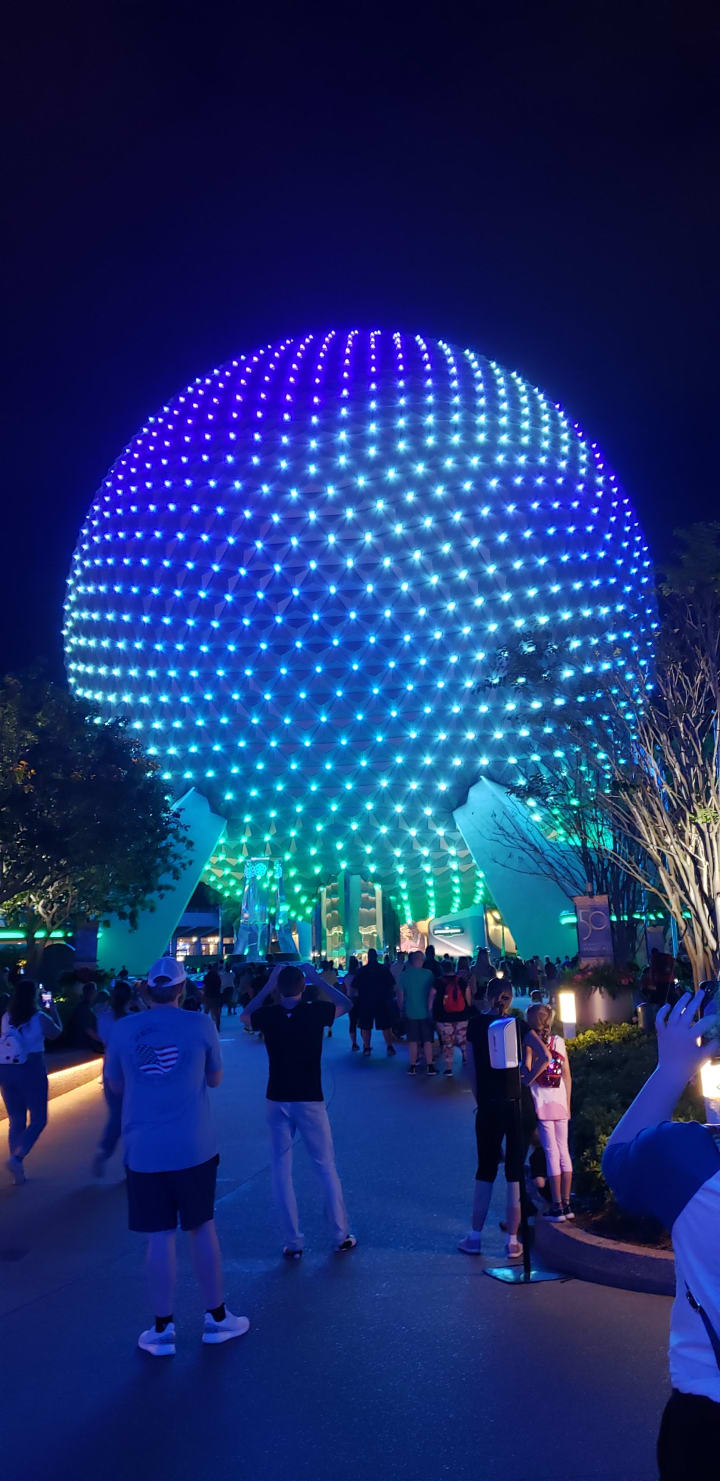 Immaculate vibes. A strong sense of nostalgia that normally would tarnish the vibes, but the wistful energy of what once was combines in a bittersweet way with the fresh breath of what is new, and what is renewed. Not to mention the educational benefits of this park, I mean the care taken to really instill any sort of factual tidbit into the minds of someone whose main goal coming here was probably to get absolutely wasted is admirable. RIP to Captain EO, which was not actually educational, just 80s puppeteer goodness.
The World Showcase . . . if heaven were a series of levels akin to Dante's theory of hell, this would be the first circle. Spectacular work done on most of these spots (Frozen's popularity was absolutely no excuse to replace a real country with Arendelle). I mean, that pyramid in Mexico, with the beautiful twilight backdrop? Chef's kiss.
The whole Japan section? God knew what he was doing by making me poor otherwise I'd be foolish with my money in that pavilion. Oh, and Morocco?! Pro tip: You must absolutely try the Moroccan Mule, beats the Russian Mule by a country mile. There's something so nice about strolling around the Showcase, bypassing excited families and wobbly guests who have spent a bit too long in The Rose & Crown or La Cava de Tequila. Not to mention, you get your step count in alongside the real chance to replace your blood with alcohol.
2. Hollywood Studios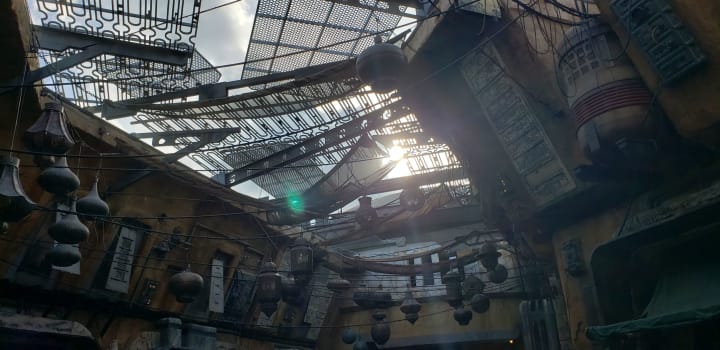 Magnificent vibes here, shining and rich, like brass polished to an impeccable shine. Honestly, when I was contemplating what I would do if ever I got a significant enough pay raise to be comfortable, and purchasing an annual pass to these parks might be an option, Hollywood Studios was like the biggest pro in the list. Of course, this argument was held with myself at a time when Disney passes were classified as platinum, gold, and such- well before the pandemic happened.
Love the old school Hollywood vibe, love the jazzed up versions of some Disney songs mixing with legitimate old jazz and swing hits, and I absolutely love Galaxy's Edge. That sort of makes up for the closing of the Great Movie Ride. The feeling you get when you sit along the main drag, nursing a frozen margarita and nodding along to some swingin' trumpets is incomparable. Funnel cakes are second only to Magic Kingdom, and the fact that this park and Epcot are the only ones connected to the Skyliner gives it an enormous edge over the other parks. I could legit just ride that Skyliner for two hours, just a pal or two and a mixed bag of hard ciders, and that would be a great day at the Disney World resort.
3. Magic Kingdom
"The Happiest Place On Earth", um. On a slow day preferably. Which may not happen ever again (FOMO has seen a disturbing increase these past couple years).
But I mean, this is the OG. The vibes are enchanting here, perhaps even bewitching. There is a type of magic here- an allure- that maybe can't be matched by anything else in this state, and that's more than just a vibe . . . it's mystic, it's- it's something like a summoning circle, or like a house whose every brick, every blade of grass is steeped in magic like the most perfect brew. I don't know but, there's long periods of time where the architecture and color of the place lull you into a dreamlike stupor because- holy hell, you're here. You're at Magic Kingdom, gasp! You're surrounded by gilt curlicues, walking over cobblestones, and passing perfectly vintage window shops with the cutest Loungefly bags and assorted souvenirs. And then somebody shoulder checks you to get to the princess lineup or for their fast pass reservation to Peter Pan and you're just like, "Ugh, God." The spell this place casts upon you is both impressive and frightening.
Killer funnel cakes though, like, I've never had better ones than at Magic Kingdom. Definitely a place of sweetness and old school charm. You absolutely cannot disrespect the hallowed grounds of The Haunted Mansion, and you're a fool to ignore Tom Sawyer's Island. Above all, it's impossible to ignore the hope and love this place can grant you. How can anything compete with the hopeful future and retro reality that Tommorowland encapsulates? Where else can you go and almost believe that the wishes held in your heart really do matter?
4. Animal Kingdom
Hmm . . . . chaotic vibes. Why is this park so hot all the time, it's like an oven??? Each pathway is searing, it's ridiculous, like the sun specifically chose this park to hate. But it's a pretty interesting mix of lands, love the Asia section and- of course- Pandora. Amazing how a place with such chaotic vibes has such aesthetically stunning rides, like Flight of Passage? Absolute madness, I am both awed by its visuals and distinctly uncomfortable with the sensation of a machine breathing between my legs. Na'vi River Journey is high class, an absolute joy during searing summer days where I can just cool down and boogie with the Na'vi chorus.
This park holds the distinct dishonor of being the setting in which I had my first Dasani water bottle, which forever adds a tint of tarnish to the place. How the hell did they make water viscous?! Moving back to more positive thoughts- Dinosaur and Everest? Two attractions that deserve better gift shops than they currently have, but absolute bangers otherwise? I hope they never get rid of, or try to "reboot" Dinosaur, I need that jerk scientist to continue being his problematic self. In summation though, it's like everything inside the boundaries of Animal Kingdom exemplify the unbalanced vibes of this park.
5. Typhoon Lagoon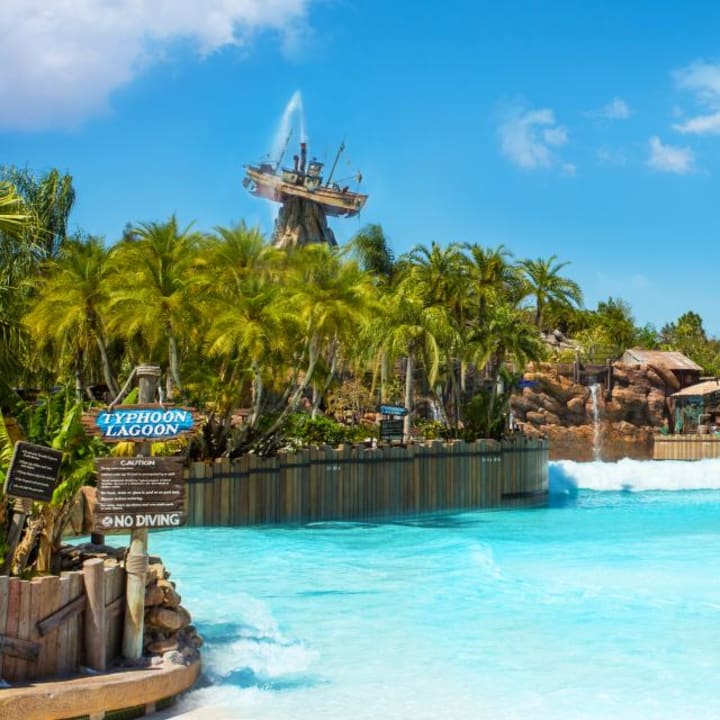 Incredibly chill vibes. I'm not a huge swimmer, but catch me in that lazy river for three circuits around. Not too terrible to find some spots during the weekdays, and the whistles that herald the oncoming gigantic waves at their iconic wave pool always give me happy feelings. I dream about those whistles sometimes, and then the cool feeling of being wrapped around and twirled in the water. No other water park has a soundtrack that can top this ones, sorry not sorry. I always say I'm going to get one of their specialty drinks here but then I'm inevitably fighting for my life just to drink the appropriate amount of water? Still, the best water park I've ever been too, and I don't even care that nostalgia has given me a huge bias over that.
6. Blizzard Beach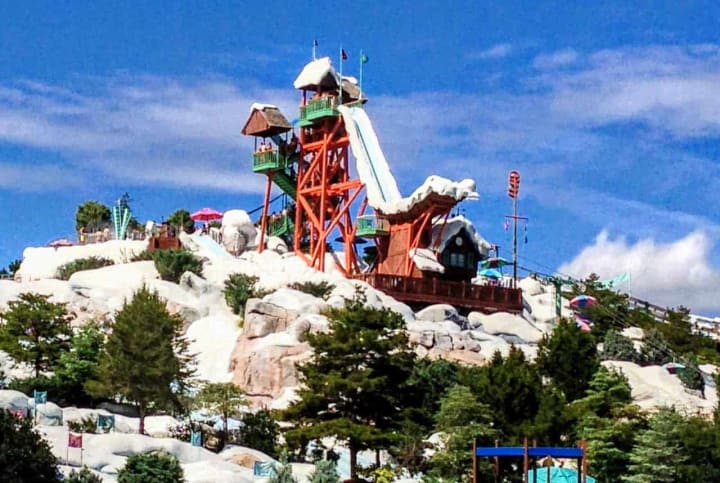 Unserious vibes.
Well, that's all of them! I hope you got some amusement out of this list, and maybe you'd indulge me with your take on what kind of vibes the Disney parks give off.
Hi! I hope you enjoyed this totally unserious list, and if so you might be interested in my other unserious lists like this one vibe checking the Disney Princesses. If you really enjoyed this list, please share or give a tip if you can. Have a good one!
travel lists
About the author
Hi I'm Danny! I write about Halloween, music, movies, and more! You can chat with me or follow me at Twitter: Danny Fantom @ThrillandFear
Reader insights
Be the first to share your insights about this piece.
Add your insights