Quick-Start Guide to Camping in Japan
All you need to know to set you up on your adventure!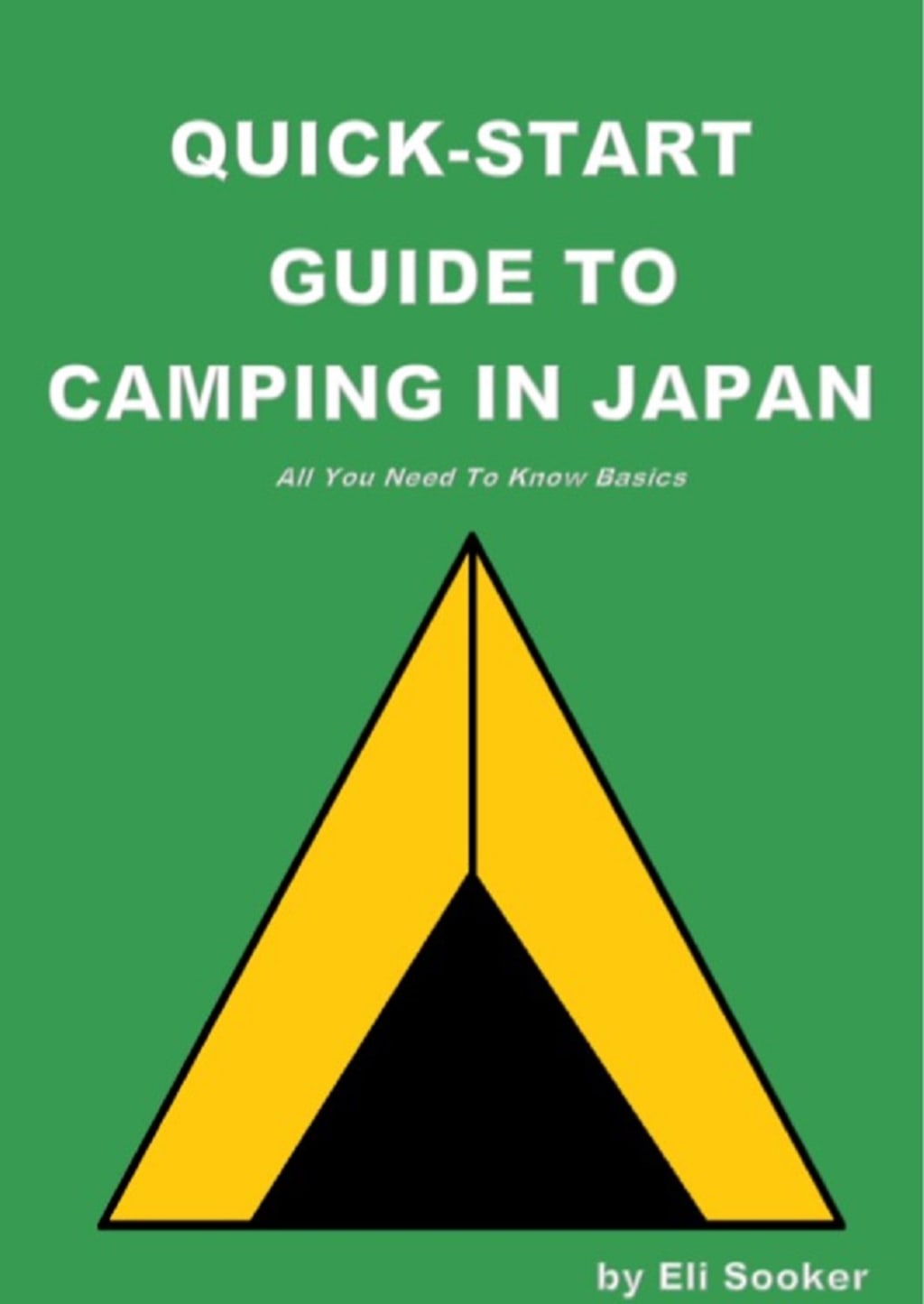 The cover of the e-Book version of this article, available on Payhip and Kindle. See links below
There's an e-Book version of this article which is more visually friendly, available for a small cost which will help fund my writing. Links below:
INTRODUCTION
Camping might not be the first thing that comes to your mind when you imagine a trip to Japan, but it's an extremely refreshing way to travel a country that's so full of nature and, not to mention, expensive to stay in.
I'm here to give you a rundown of all the essentials you'll need to know if you want to camp in Japan. I spent five weeks traveling northern Japan sleeping only in my tent, solo except for my plush buddy "Sleevee" who you'll see in a number of photos.
By combining this method of accommodation with hitchhiking, I was able to travel those entire five weeks spending only around $2,000 NZD ($1,600 USD). For more about my camping experience, check out my blog. A guide on hitchhiking is also on its way!
Japanese Campers: What To Expect
When camping in another country, it's first and foremost nice to know what sort of image camping has in that country, and what your fellow campers might be like.
So here we go. To be honest, camping is not really popular in Japan as it is in countries like New Zealand and throughout Europe. You may meet many Japanese people who are shocked or impressed that you plan to sleep inside a tent every night. A lot of people on my travels asked me, "Will I really be all right, sleeping in tent?"
But of course, that doesn't mean that the practice of camping is unheard of or looked down on. There are plenty of campgrounds like in any country, which I'll go into later.
People who camp in Japan are more likely to do so using camper vans or other such modified vehicles, so tents are less common. I also came across a large portion of motorcyclists, often younger guys, who carried one-man tents around with them. So there's a good handful of people sleeping in small, cheap tents.
But when most Japanese people go camping, it is, I think, what my fellow New Zealanders would refer to as "glamping." That is, they use fairly large, comfortable tents, only go out in fine weather, and come with vehicles so that they can transport all manner of camping luxuries, like camping chairs, good food (this seems to be the most essential), nice camping mattresses, a range of kitchen utensils, and so on. And camping is probably most often done by families with small children.
No Open Fires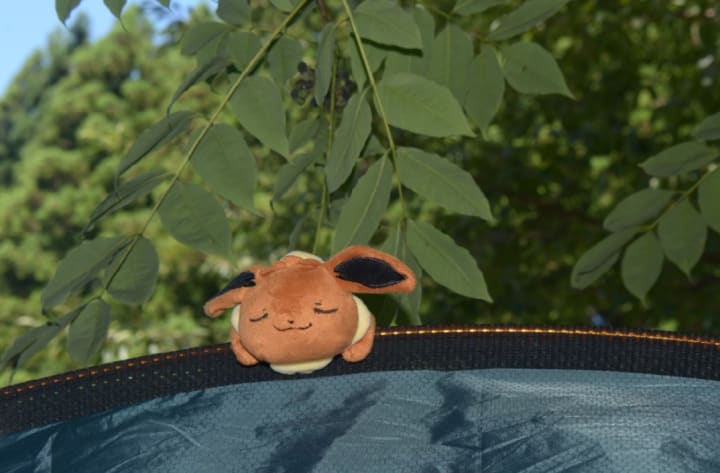 Perhaps the most important thing of all, and the only real rule you will have to follow when camping in Japan, is to not light any open fires. This is against the law and will almost certainly result in a brush with the keisatsu (police), or at least the camp manager.
Instead, you should bring a closed-top cooker along on your travels, or use designated BBQ areas. Don't forget a lighter or matches, and coal for the BBQ!
What a Campground Contains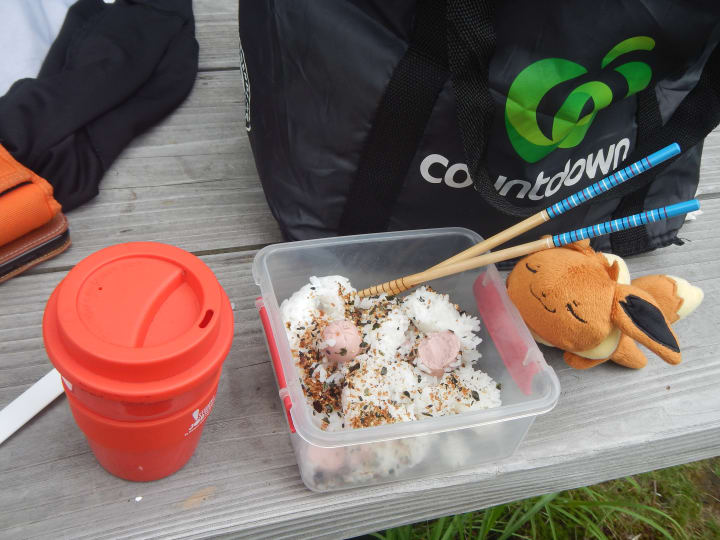 Campground Office: The first thing you should do upon arrival at a campground is, as you might expect, check in to the office.
Like most campgrounds around the world, Japanese campgrounds also have small offices tended to by at least one staff member. You can get information here about the local area.
You'll also pay a fee, which is usually quite cheap at around 500 yen. There are also campgrounds without offices, which are free. Beware, campgrounds in more isolated areas, such as islands or mountain villages, may be a little pricier, around 1,000 yen.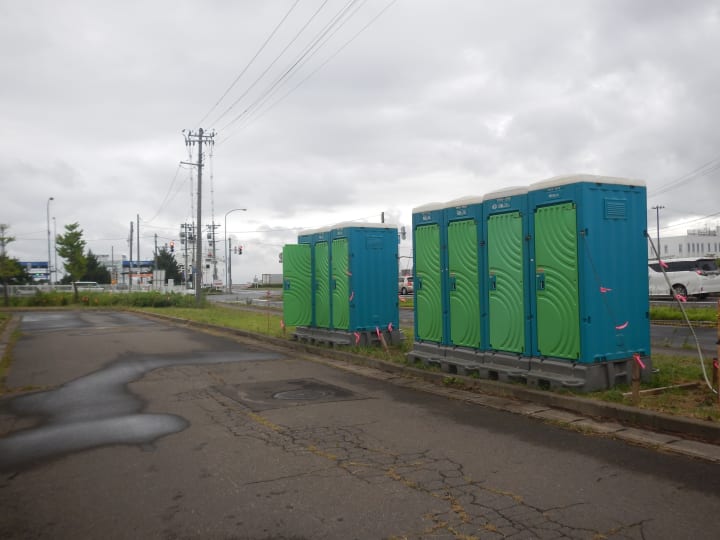 Toilet: What campground wouldn't be complete without a toilet of some sort? The ones I came across at most Japanese campgrounds appeared to be composting toilets (don't hold me to that though). They have a loud flush and can be pretty stinky. Despite the smell, they are generally clean. Just remember to close that lid when you leave to minimise the stink.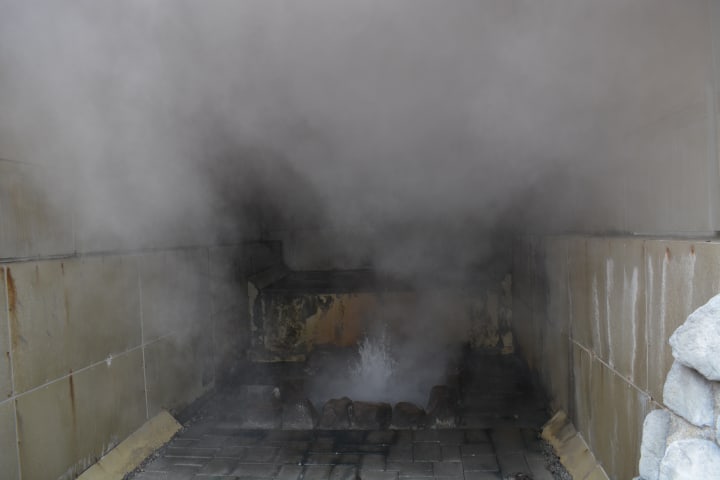 Showers???: Sorry to disappoint, but most campgrounds in Japan don't have showers, even cold ones. I recommend using onsen (Japanese hot springs, where you are required to bathe naked) to get a wash every once in awhile if you're planning on camping long term. It may be daunting at first, but onsen have been part of Japanese culture for thousands of years, and it's a recommended experience. Onsen can be cheap or expensive depending on how fancy they are. Prices range from approximately 500-3,000 yen. Once you've paid, there's no limit on how much time you spend in the onsen, provided it's within opening hours.
Cooking facilities: Each campground has a designated "cooking" area, often containing a BBQ space. This is very basic and usually out-of-doors, but with a roof overhead. All it contains is a big, long table to prepare your meals on…
I've never been to a campground with any utensils, unfortunately (though if you book a cabin, the kitchen may have these). This means no knives, chopping boards, pots, pans, kettles, microwaves, or anything else.
This is something you'll want to think about if you intend to cook. If you don't have a vehicle to transport a lot of utensils, you can probably get away with a mini camping pan, eating utensils, a mug, and a good knife. Something like this Kathmandu set might suit you (Disclaimer: I've never tried this set myself, but have used a lot of their products with success. If you do choose to buy this product via my link, I will receive 3%, which will go towards the costs of upkeeping my blog site!).
Unless you're in a very isolated area, there is probably a convenience store (konbini) nearby. If you want to save the trouble of cooking and carrying utensils, you can buy tasty, reasonably priced meals here. They also provide hot water for free, and if you buy something, you can ask them to microwave things for you. Just keep in mind it may be a bit of a walk to the campground carrying your hot goods (unless you've got a vehicle).
If you're near the mountains, the campground may also have communal food storage containers. These containers can be tightly sealed to prevent any smell from being detected by wild animals that may be in the area (e.g. foxes, and occasionally bears!). You're expected to keep your food here, away from your tent, for obvious safety reasons. You really don't want to attract a bear to the campground, so take note!
Other Places to Camp/Freedom Camping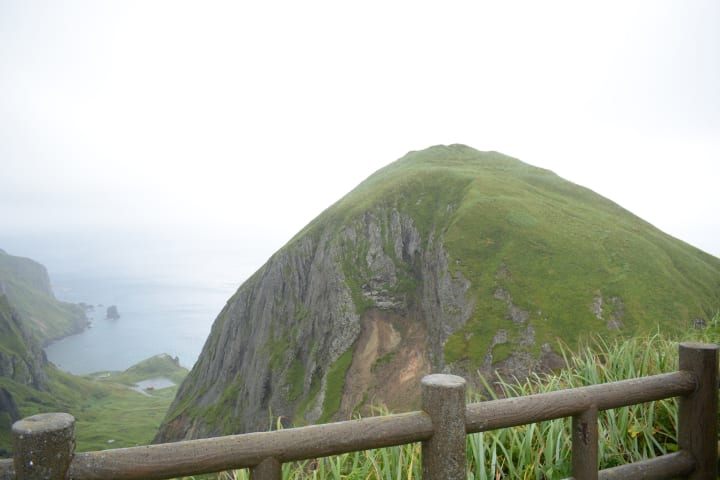 Michi no eki/Roadside stations: Michi no eki, which translates to roadside stations, are parking lots with facilities designed for people to take a break from driving. They have restaurants, local souvenirs, convenience store goods, toilets, and sometimes onsen. In other words, all the basics you need to stay overnight (except for an actual room to sleep in).
This makes them ideal for campers, and many Japanese sleep at Michi no eki overnight in their vehicles. While you may find you're the only one with a tent, provided you pitch it out of people's way (there are usually small grass patches around the back and sides of Michi no eki), you're good to go. I've pitched my tent at many Michi no eki and people never seemed to mind, nor did they seem to think it was too strange. After all, if you're allowed to sleep overnight in a vehicle, a tent isn't much different.
The great thing about Michi no eki is they don't have a fee. You can find them dotted along main highways, or if you're on a toll road, the Michi no eki equivalent are SAs (Service Areas) and PAs (Parking Areas). PAs are slightly less equipped than the other two; and in my experience, Michi no eki are generally better for tents as they tend to have more grass space, so you can find a more private/discreet spot.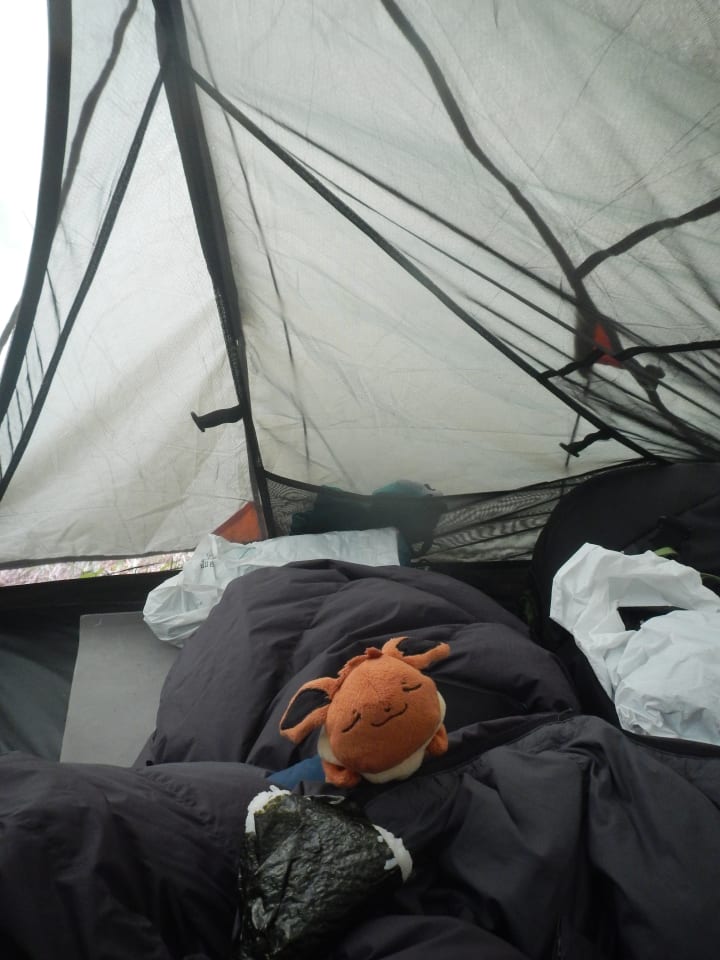 Parks etc: There are no laws against freedom/wild camping in Japan, and you'll sometimes see Japanese camping in parks when there's a festival on. Apart from such occasions, though, freedom camping is uncommon here. People may think it's strange, but they aren't bothered by it as long as you're not bothering anyone else. The exception to this would be large parks in major cities such as Tokyo and Kyoto, where the keisatsu (police) have been known to ask campers to pack up their tents and leave. Though people have managed to sleep in these places without tents (on park benches etc.), leaving early in the morning, I personally wouldn't recommend it.
Aside from big city parks, provided you aren't in anyone's way, you should be fine. I slept in a number of parks for a number of nights with my tent. Many people passed me by, but again, no one seemed bothered by it. The same goes for pitching my tent behind trees, next to paths etc.
Access to Camping Sites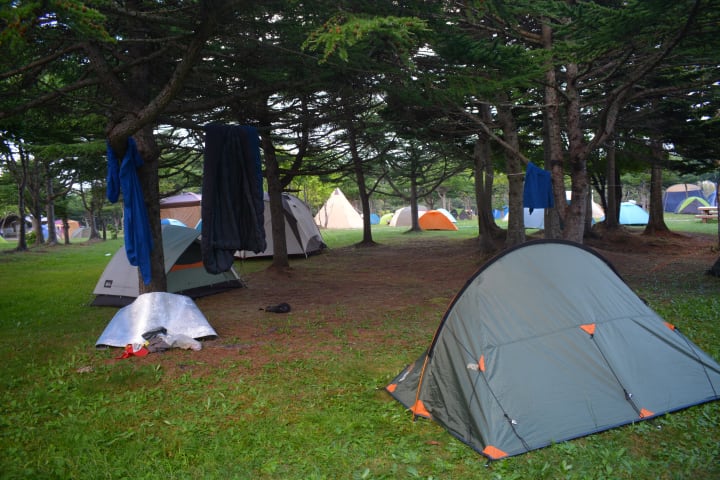 An important thing to note is that a large number of campgrounds in Japan are difficult, or impossible, to access if you're traveling by foot. The same goes for Michi no eki and SAs/PAs.
It was for this reason I ended up freedom camping a lot of the time—there was simply no way for me to get to a campground, let alone go sightseeing during the day from that spot, as none of the things I wanted to see or do were within walking distance from there. In some isolated places such as Rebun Island and Asahidake Onsen village, I was allowed to ask the bus driver to drop me at a specific point next to a campground. However, this is pretty rare, so I wouldn't count on it.
As a result, I'd advise traveling by car if you are able to, which I unfortunately wasn't at the time. A bicycle might also be a good option, and a lot of people choose bikepacking as a way to travel Japan, too.
General Tips and Courtesy

As I've mentioned multiple times, as long as you don't bother anyone else, no one will bother you. If you're freedom camping, choose discreet spots where possible (you'll probably want to do this for a bit more privacy anyway).
Don't play loud music, and all the general common sense stuff. Japanese people can be very tolerant and polite, but that doesn't mean you should take advantage of it.
They can also seem shy sometimes, but if you are able to and want to start a conversation, you'll often find them to be friendly and enthusiastic to talk with a new person. They may even invite you to join them for dinner—or better, you can invite them.
I had a lot of conversations with fellow campers in Japan—usually in Japanese, but you'll find that sometimes you don't need any language to communicate and share an experience (before I became decent at Japanese, this often happened). Occasionally, you'll also meet someone with a bit of English language ability keen to practise their speaking.
Useful Resources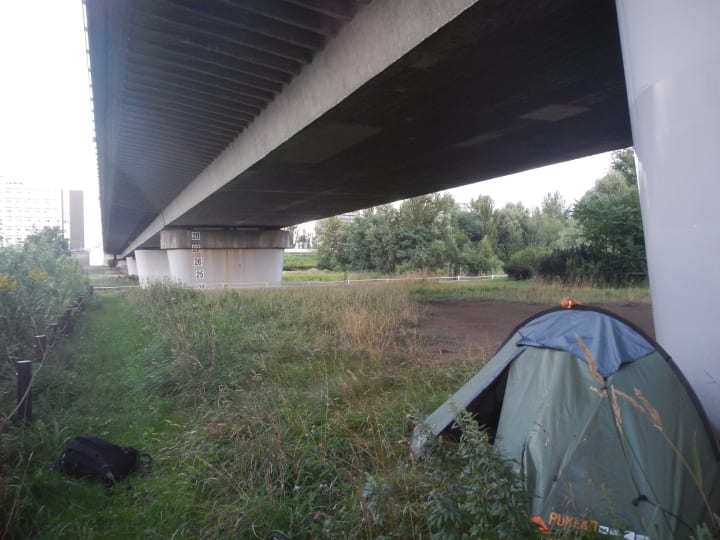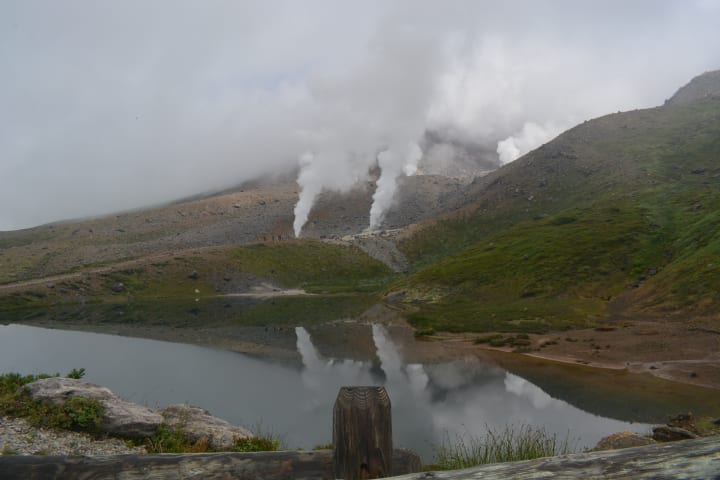 Thanks for reading! As you can see, there are many beautiful places to see and camp in Japan. I've blogged about my own camping adventures here.
If you found this article useful, please consider sharing it. Most of my writing is non-profit; but through this medium, I can get a small amount per view (something like $0.01), so the more views, the more chance I'll have to make time for my writing and write more things you'll hopefully enjoy!
You can also make a donation here (link to my profile) or buy the e-Book version of this guide:
Thanks again and happy camping! :)
About the Creator
Read my articles or tip to support!
Blogger, Writer ✍️・Wildlife photographer, Bear Conservationist 💚・Adamant traveler ✈️・ Hiking, Camping・Getting amongst this crazy world 🌍elisooker.wordpress.com
Reader insights
Be the first to share your insights about this piece.
Add your insights