Quarantine in a tent? This is what I learned.
I waited out quarantine in a big, blue tent in my parents' front garden.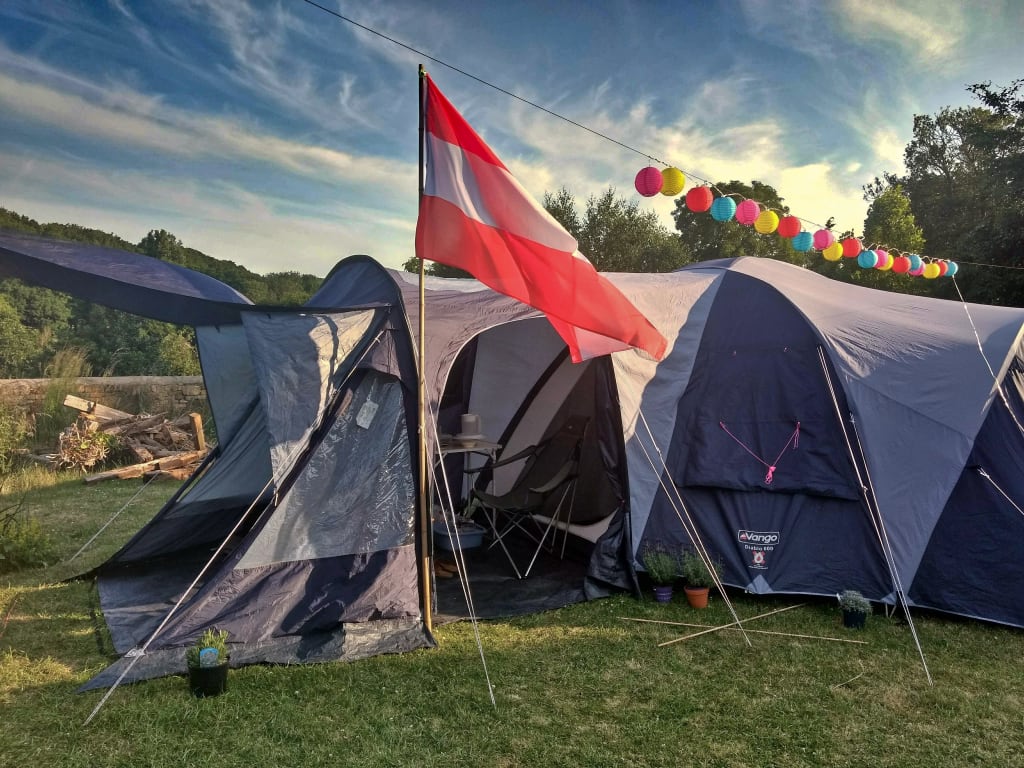 I returned to the UK from Austria back in June and was required to wait out a fortnight in isolation. Forced to choose between locking myself in my bedroom or staying in a hostel, I chose to live in a tent instead.
When coronavirus hit Europe back in March, I was living in Salzburg. I had only planned to stay there for a few months but as cases climbed across the continent, my stay became indefinite. Although Austria is a beautiful place, it was nonetheless a relief to be back on British soil when I made it home months later. But like so many other travelers this year, I had two weeks of quarantine ahead of me.
My childhood bedroom in my parents' house is approximately four metres by four metres, crammed to the ceiling with books and plants. A chipped Ikea desk and sticker-bedecked bed take up half of the room, leaving only a fraction of floor space left for anything else. The thought of being trapped in a room scarcely larger than a public toilet for two weeks filled me with dread. The alternative of booking a Premier Inn room for the same length of time didn't feel like an improvement.
There was only one solution that didn't seem entirely awful. Setting up a tent in the front garden and waiting out the incubation period there.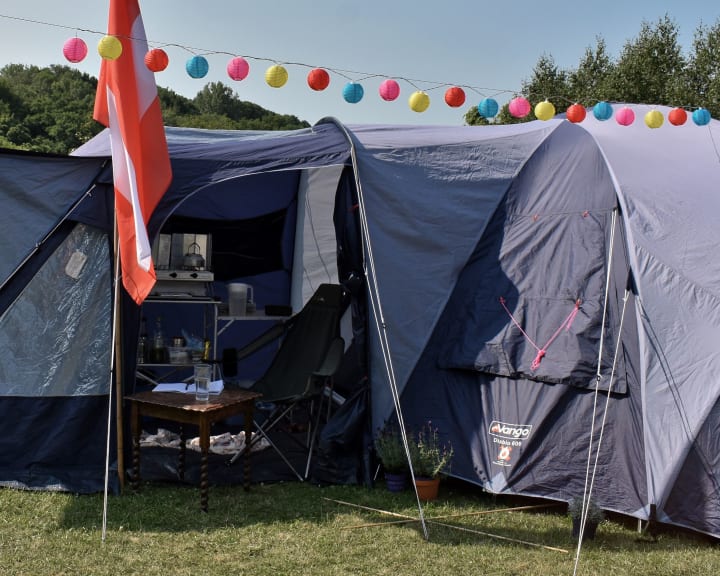 I had a lot of shocked responses when I told people about my plans - isn't it cold? Where do you go to the loo? How do you wash? Perhaps they envisioned me alone in the wilderness, shivering by a fire. Fortunately it was a much more comfortable, and less exciting, experience than that.
My dad, a Scout Leader for nearly forty years, is the man to have around when you need a camp set up in short order. As I fretfully travelled across Austria on the high-speed train, he was erecting the six-man family tent in the middle of the lawn. Fully equipped with electricity, camping kitchen and wifi-extender, I had all the comforts of being inside the house. My mother added some finishing touches of a string of lights, little lavender plants and lastly, the Austrian flag flying proudly in the middle of the Oxfordshire countryside. I arrived exhausted, but was touched by the effort that they had made to make me feel at home, given I wasn't allowed to enter the actual house.
I had, frankly, been looking forward to my isolation period in the tent. In most ways, it was more of a glorified 'staycation'. All the best parts of camping holidays were there (closeness to nature, sunny mornings, and cosy evenings wrapped in seven layers of jumpers) without the downsides. No miserable early morning trek for water or muddy bathrooms. I was only metres away from the outdoor tap, and could nip into the downstairs toilet (disinfecting behind myself) for everything else.
But the few metres from the front door of the house to the porch of the tent was closer to society and reality than I had been in months. In Salzburg I had lived alone and spent most of my free time rambling around the countryside, so there had been no need to worry about the logistics of social distancing. It felt strange to suddenly be so close to my family again, yet still unable to hug them or have conversations closer than 2 metres apart.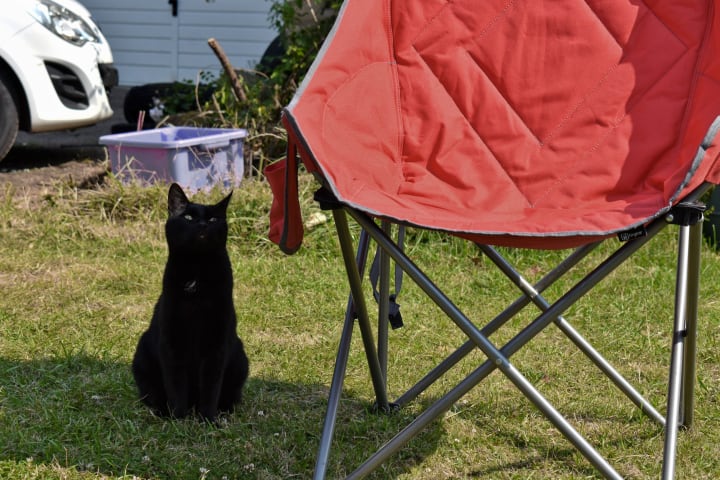 Despite being physically closer to society than I had been in months, the temptation to retreat into the microcosm of reality within the blue canvas walls of the tent was irresistible. I slept longer than I thought myself capable of, read book after book, and sometimes just sat doing nothing. I couldn't build a routine or sit down to work. Something about the world inside the tent made it impossible. Those weeks went past in a strange dream as I orbited my house and family. Perhaps it was an attempt to put off the inevitable return to normal life and work. Was it the fear of busy normal life, or just the desire to relish peace and freedom whilst I could?
Isn't it strange, how the smallest change to our surroundings has such a huge impact on how we experience life? We're all familiar with the phrase, 'a tidy desk is a tidy mind', often taken to mean that you can judge someone's personality by how they shape their environment. But the concept works in reverse too. It isn't just that our environment reflects our mindset, but that our environment shapes our mindset right back. Our location, the people around us, the furniture, and the sounds around us are all a part of this. Routine and inspiration (or lack thereof) are also influenced by everything around us.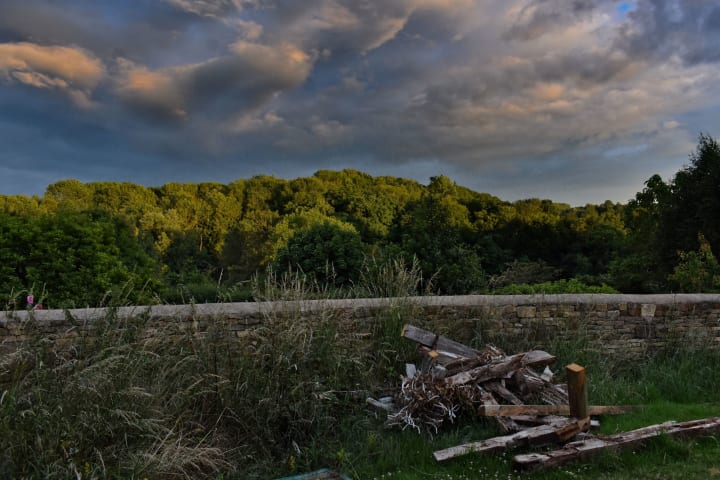 I was surprised at how relieved I was when I was finally allowed into the house. Like a rubber band, I suddenly snapped back and adjusted to the routine of living at home with my parents again. It was only two days before I was getting up earlier and old habits began to emerge. The days seemed to gain an extra hour or two and I was reminded of all the plans I had before I became stranded on the strange planet that is quarantine.
It's so easy to get caught up in plans and work, but I know that I'll miss the strange serenity of being removed from it all. As the world nervously waits to see what happens as we move into the winter months, I'm keeping my mind open to whatever living situation we find ourselves in next.