Pandemic Diaries:
What it's like to fly during the pandemic lockdown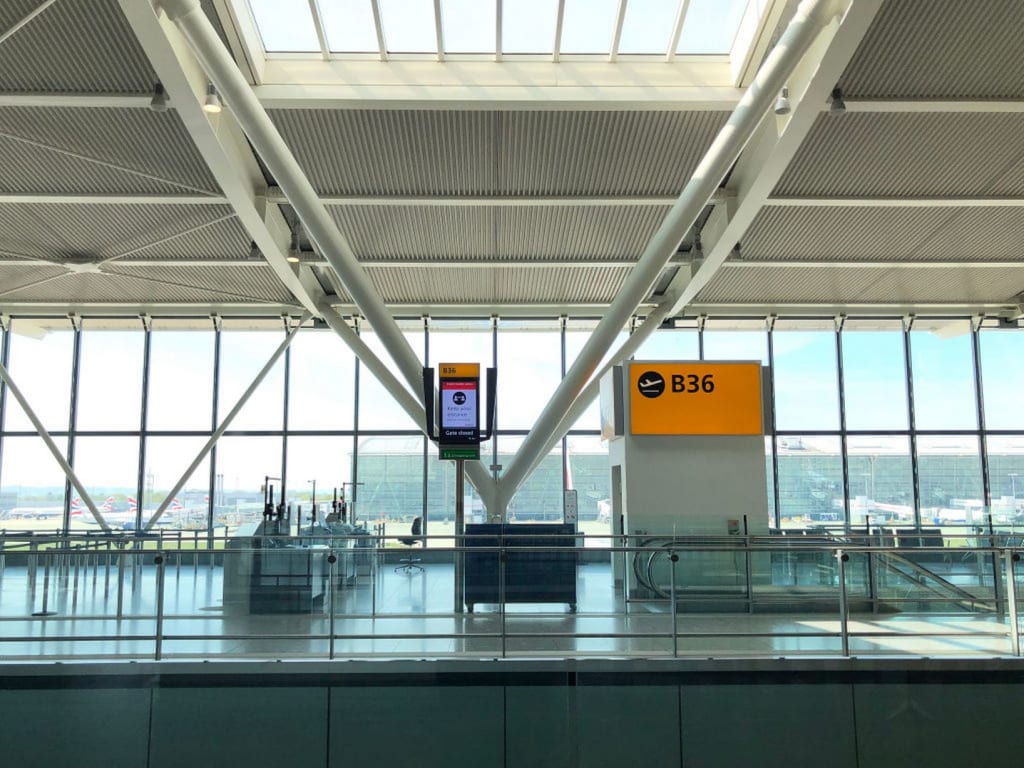 (Image: Richard Heathcote via mylondon.news)
Pulling up at London Heathrow, I'm greeted by 3 dapper members of staff in crisp black suits. One of them welcomes me with a warm smile, handing me a bag embossed with the UAE embassy emblem. The others smile too and swiftly load my luggage onto a trolley. For a moment I allow myself to enjoy the VIP treatment and extra assistance… just for a moment. I know that they were smiling from the soft lines that appeared around their eyes, but the reality is that their masks shielded their smiles. And inside the bag? Extra gloves and an N95 mask. The reality of the situation is unsettling. Nerves set in. Soon after having surgery in London restrictions started being enforced and the news of flights to Dubai being grounded, without knowing when they would resume, hit me like a ton of bricks. I had already been self-isolating for a month, taking every precaution to protect myself from this invisible beast that is Covid-19 and still unable to carry more than a light handbag. But when I got the call giving me the option to "fly now or potentially not be able to return to your children for many more months" I had to weigh up the risks. As an Emirati, I knew I was on the priority list and getting that seat was a huge privilege. At the airport, check in was done at lightening speed and going through security was an absolute breeze. As a frequent traveller, I relished in this usually arduous, albeit highly necessary, process being so smooth. If only it was like that all the time! Around 20 people were dotted around the departure lounge, alternate seats blocked as per social distancing guidelines and the only outlet open was the pharmacy, making the shopping experience strangely exclusive. As a few of us moved around, maneuvering ourselves awkwardly past each other, we could have been mistaken for doing some elaborate exotic dance. The quietness was heavy. Part of me longed for the good ol' days of endless loudspeaker announcements and the dreaded screaming of toddlers running around bored. The information screens still hung from the ceilings, lit up listing far off destinations but the gate details were replaced by CANCELLED. The heaviness of the situation was palpable. 10 of us boarded the flight to Dubai, instructed that gloves and masks must be worn at all times. The elegant Emirates cabin crew greeted us but of course with the addition of PPE covering their usual beige and red uniforms. We were individually escorted to the economy cabin and seated rows apart. After take off I could sense movement in the cabin and hoped for a good vegetarian meal option, anticipating the "chicken or beef?" offering. This question didn't come. Instead we received sealed meal boxes, as per the limited service that could be offered in lines with the safety guidelines. I felt transported. Was it mild asphyxiation from wearing the mask for so long, anxiety caused by the potential exposure to this virus after being isolated for so many weeks or simply the surreal situation? I didn't know, but glancing around the cabin, one could be mistaken for thinking we are staging a scene from Stephen Kings The Langoliers. Upon arrival into Dubai, we were taken by bus to the terminal. My pulse racing, I couldn't pinpoint why I was so nervous. Entering the arrivals hall, I felt that heavy eerie silence again. Greeted by a row of health authority personnel in hazmat suits, we were guided step by step through DHA registrations followed by the all important Covid-19 test. As I lowered my mask for them to take the nose swab I realized just how long I had it on my face. The test was quick and uncomfortable, but not painful. As I put my mask back on I winced. It had grazed the bridge of my nose. I scolded myself, thinking about all the frontline workers wearing masks day in and day out. Immigration was quick, as was baggage claim. Guided as a group every step of the way, we were led to individual taxis all ceremoniously lined up and flanked by police cars ready to escort us to our respective quarantine hotels. I apologized to the official explaining that I needed to find an ATM machine to pay for the taxi. He laughed. "It's all paid for my dear. This is Dubai!" Yes, I thought. This is Dubai, but not the Dubai I left a few weeks ago.