Beginner Backpacker
Pack Smarter: 4 Travel Hacks for Poor Planners
Hate planning or simply bad at it? We've got you covered with these useful tips.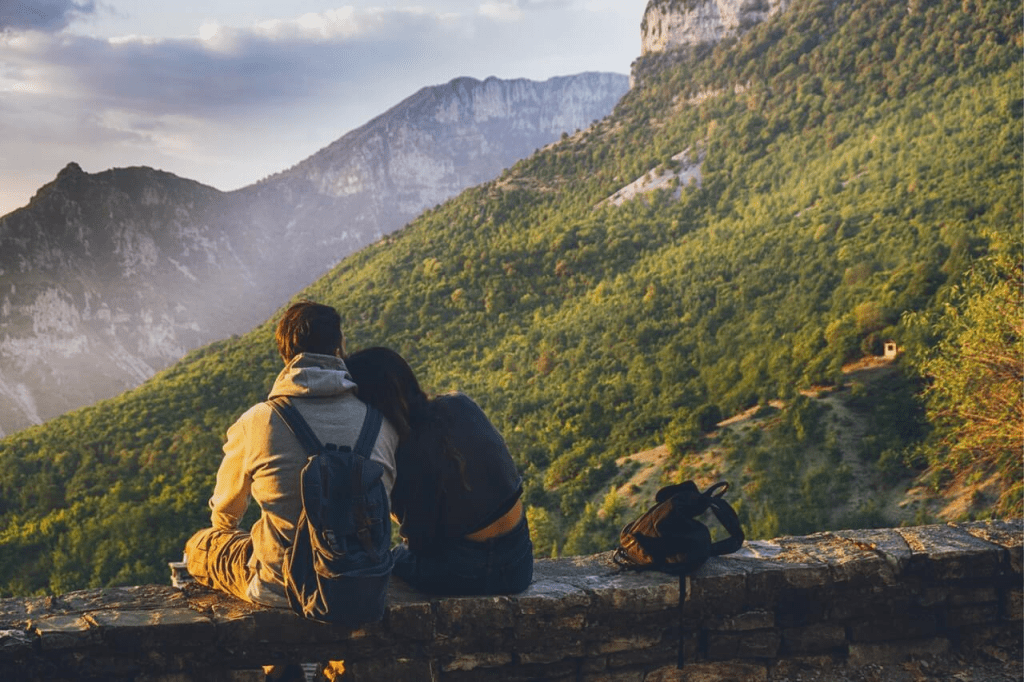 There's a very distinct split when it comes to people's travel planning styles: those that meticulously plan out every detail of their loaded itinerary, and those that hate planning with a passion and would rather their adventures remain spontaneous.
There's nothing wrong with either, but if you're going to be heading off on any kind of long traveling trip, then you're going to have to do a bit of planning — even if you hate it.
Sometimes it's a necessity: tours in tourist hotspots book up quickly, popular hostels can fill up leaving you without a bed for the night, and don't even get us started on last-minute flight prices.
So as much as it pains us plan-haters, sometimes it pays off to plan.
If the thought of planning fills you with dread, then don't worry — we've gathered four helpful travel hacks for people that hate planning. Read on for some inspiration.
Hack #1: Get on some good apps
There are tons of awesome apps out there that will make planning your next trip much easier. Whether it's trying to book a bed or a flight, understand a menu or figuring out what to pack your bag, apps can take the stress out of planning and provide you with easy travel hacks.
Here are our faves for making life as a backpacker easier:
Hostelworld: Hostelworld is an absolute must if you're traveling on a budget and planning on staying in hostels (although it also lists hotels, B&Bs, and guesthouses if you want to splash out). With scores, reviews, and photos, you can get a feel for the best accommodation at your next destination and book a bed before they run out.
Skyscanner: Skyscanner's handy app allows you to scout out cheap flights during your trip and set alerts on flights so that you can keep an eye on prices before you buy.
Packpoint: For people who hate packing or don't know what to bring, this app suggests items to pack based on your trip length of your trip, destination, weather and any activities you're thinking of doing.
Google Translate: With 103 languages available, Google Translate is probably the most comprehensive translation tool you can get, including typing, handwriting and speech translation. Functions like offline translation and instant camera translation will be super useful — especially if you're trying to decipher the dishes on a menu.
These are just some of the incredibly useful apps out there that will provide you travel and planning hacks aplenty — check out this great list for even more.
Hack #2: Use your travel time wisely
Travel time (time on a bus, train or plane, just waiting to arrive at your next destination) often feels like dead time. It's a waste — after all, you're trying to cram as many fun things as possible into your trip, and here you are stuck on a bus driving through the farmland in Argentina (which frankly, can get repetitive after a while. Once you've seen one Argentinian cow, you've seen them all really).
Use this travel time wisely. Spend it researching, getting to know your next destination, and planning some of the things you want to do when you get there.
For example, if you're heading across the border to Costa Rica next, spend some time reading up on useful travel tips for Costa Rica, finding out more about the culture, or which local delicacies you should try. Make a note on your phone or save useful websites for later.
If you haven't got any data left or free WiFi on the bus, get that Lonely Planet or Rough Guide out and bookmark your pages. Chat to your travel companion and see where they would like to go, too.
You don't have to spend hours doing this, but dedicate an hour of your journey to getting a rough feel for your next destination and some of the sights you'd like to see while you're there. Think of it less as planning and instead, focus on all the fun stuff you're going to do when you arrive!
Hack #3: Pick your top attractions & prioritize
If you're a more spontaneous traveler, chances are that you haven't planned out an hour-by-hour itinerary for wherever you're visiting next.
And while we think that spontaneity is great, this can potentially mean that you miss out on some of the best sights and attractions that your chosen destination has to offer. How gutted would you be if you found out after you got home that you'd been staying five minutes away from the best restaurant in Split, or coolest bar in Barcelona? Or that there was an incredible waterfall in that beautiful Brazilian national park you didn't visit because you didn't have enough time?
Just because you hate planning, doesn't mean that you have to miss out on some of the best attractions that your travel destination has to offer.
Creating a list of places to visit and sights to see before you head to a destination is a good way to get excited about your trip — with a sneaky bit of planning involved. It means that you won't be hit by travel FOMO as soon as you get home and realize what you missed out on.
And an extra travel hack? Order your list in preference: give yourself a top five of things you want to do. This will help you to prioritize and figure out where you want to go most, ensuring you don't miss out on the stuff you're most excited about.
Hack #4: Consider letting someone else plan instead
Yes, we suppose it's cheating, but a great alternative, if you don't want to do the planning yourself, is to simply get someone else to do it.
If you're traveling on a budget, then this probably isn't the best option for you. But if you've got a bit of extra money to splash, then it's easy enough to find an online travel agent or travel company that will take the planning off your hands.
They'll be able to book your flights, hotels, and tours for you — and some companies will even offer a service where they tailor your trip's itinerary specifically to your interests.
Alternatively, you can book yourself a space on a tour where the route and stop-offs are already decided for you. There are plenty of benefits to traveling in a tour group, and all you need to do is pay and pack!
If planning really isn't your thing, don't worry. Just follow these four simple travel hacks for people that hate planning, and you'll be able to plan a trip that is both successful and fun at the same time!