Our Tennessee Trip
Our First Trip to Tennessee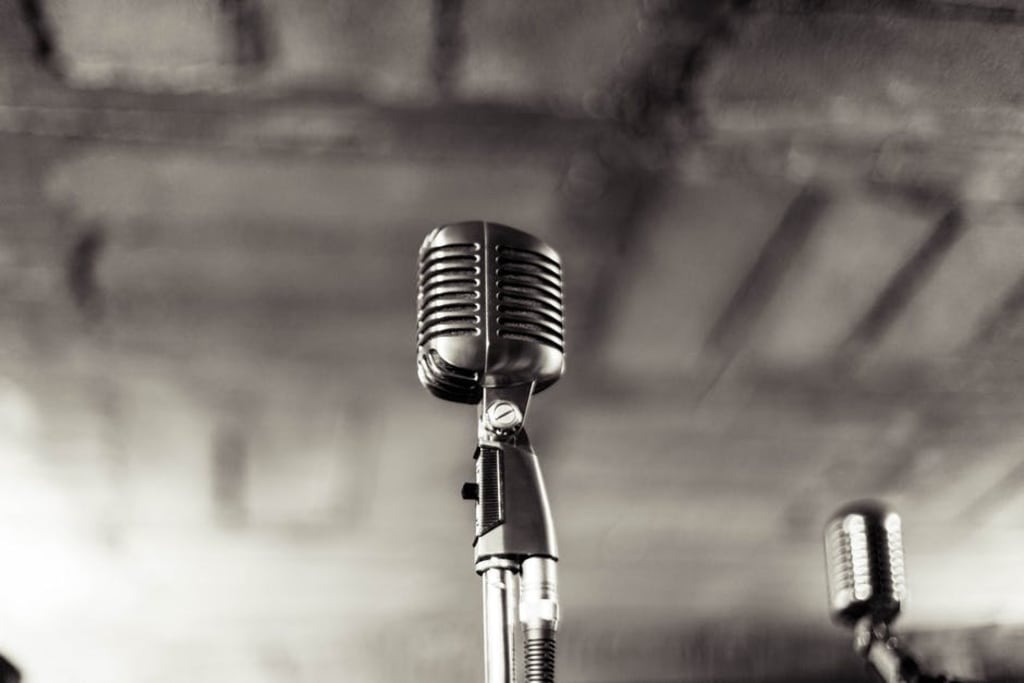 We decided to take our first a trip to Tennessee. It was during the eclipse, and since they said that Nashville was one the best places to see it we thought why not go? We had planned the trip about three weeks in advance. Every hotel in Nashville was pretty much booked up, and if it wasn't they wanted a ridiculous price for a room. We decided to stay close to Nashville, since we were there to see the eclipse. We can get there by car, so it was not that bad of a drive. Well until we got closer to Tennessee, apparently a lot of people were doing the same that we were, so the traffic was just awful. Whenever the traffic gets like that we just stop and get something to eat. We stopped at our usual place, Cracker Barrel. Now if you have never been there you should go just for their store alone. The one thing is that you probably won't leave there without buying something. This time we ate breakfast food, but we usually get their chicken and dumplings. Their Coca-Cola chocolate cake is really good too. Yes that is what I said, Coca-Cola. It makes the chocolate cake really moist, almost like you are eating fudge. After we left we headed to our hotel to check in, we had planned on getting up early, because we knew that traffic would be just as bad. The day of the eclipse we had everything planned out, or so we thought, until we found out that they were closing off the park for their employees. We decided instead of risking us missing the real reason we had traveled to Tennessee that we were just going to find somewhere to pull off the road before it started.
It was amazing to see, because let's just say that I will probably be dead when the next one comes around. The only thing that we did not think about was, no, we both had the approved eye glasses, which is a must. We should have lied on the ground on a blanket to watch it. It was very tiring for our necks to keep glancing up to see the eclipse as it was happening. We also got to see the shadows that it created on the sidewalk. We were both very happy that we got to see it, and to have seen it totally eclipse made it even better. After it was over we went to a place called Dottie's. It was literally in a convenience store, marina, and it had the best burgers that you have ever tasted. There were a few booths, and some tables in the corner. The fries were good too. The people that worked there were very nice. We were happy that we had stopped there to eat. Since we were only there for a few days we had to decide between going to explore Nashville, or spending a few nights in Memphis. We chose Memphis.
We decided to see, as they say the cliché things that you should see when you are in Memphis. We went to Graceland, Sun Studio, we saw Blue Dog, and we went to the Peabody to see the ducks walk into the elevator. When we got there we were hungry so we went to the Cupboard to eat. The food was cheap, and it was near where all of the Blue Dogs are displayed. We have always liked Blue Dog, so we were so happy to see them on display at the hospital. We ate, and then walked down to see them up close. Of course we took a lot of photos too. While we were there we got to also experience exiting a high rise hotel at three a.m. because of a fire alarm. Being half awake, and having to walk down sixteen flights of stairs gets your heart racing. Thankfully it was a false alarm, but we sure had us wondering when first two fire trucks show up, and then three more follow. The fire marshal told us that it was a fire that started in a microwave. The smell was horrible. We were so surprised by how many people never left the hotel, especially when they're on such high floors. I wouldn't want to be trapped way up there.
The next day we were tired, but we got up because we were going to Graceland. We ate breakfast at the Blue Plate Cafe. The breakfast was really good, and it was cheap too. After we ate we took a short walk around the fountain across the street, took more photos, and then looked for old buildings so that we could take even more photos. After that we headed to Graceland. We had never been, and it was something that we both had talked about doing. Elvis is such a huge part of Memphis. He brought so much to that city besides just his great music. When we got to the parking lot it was pretty crowded. A great way to save some money is to do what we did and see if Groupon has any deals. We got a really good deal that included everything on the tour. We went straight to where the buses are to take you over to see his house. It was a long wait, but it was worth it. The tour was a bit crowded, but we took our time walking through everything. When we were done, the security guards let us take photos out in front of his house. It was nice, because there was hardly anyone there. Then we got on the bus and went back. We looked at his motorcycles, his memorabilia, and then we looked at the other famous musicians items. They had John Lennon's piano, Kiss' clothes, and so much more to see. Truthfully we felt like we probably did not get there early enough to see everything. I guess that just means that we will have to go back. We also got to see his airplanes. That was worth paying for to see that too. By the time it was only us and one other family there. The parking lot was empty.
The next day we went to eat at the Blue Plate again, because it was close, a nice day, so we decided to take a walk. We took one last walk around the fountain, because they had all of the food trucks there. We wish that we would of known that before we ate. The food trucks surrounded the park. There were a lot of different choices for food and for desserts too. Then we headed to see Sun Studio. It's a small building on Union. We stood out front of the building taking photos. It was interesting to think Elvis once stood where we stood, and possibly a lot of other famous musicians as well. Inside there is a diner countertop, and it is worth ordering the ice cream from them. It was really good. We bought a t-shirt, and then we headed up the stairs for the tour. If you have never done the tour, I would recommend that you start looking at the displays as soon as you walk up the stairs. Once the guy starts to speak, after that you very quickly get told to head downstairs. We felt like we really did not get to see everything upstairs because of that. You are better off moving to the far side of the room as soon as you get upstairs, because then hopefully you will be able to see more. The tour was very quick, and that was the one thing that we did not like about it. We both have said how we feel like we need to go back again, just so that we can see what we missed the first time. Once you head downstairs you are going into the front of the studio's office which has original items there from when they first opened in 1950. Then they take you into the recording studio which is still used today. Elvis, Jerry Lee Lewis, Johnny Cash, and many more other artists have recorded here. They even let you take a photo while standing in the exact spot where Elvis stood, and you can hold a microphone in your hand.
After we left the studio we went over to the Peabody Hotel. We walked around and took more photos. Then we sat upstairs near the balcony and sat on a bench, so that we could see the Duck March. This tradition started in 1940, and it is something that everyone should see if they go to Memphis. We got to see the ducks leaving the fountain, marching down the red carpet that they put out for them, and then they all get onto the elevator to head upstairs for the night. It is funny how they know that when those steps are brought to the fountain that it is almost time to go, because one duck tried to leave the fountain before he was supposed to. It is fun for little children, because they let them sit on the floor near the elevator so all of the ducks march right past them. After we finished watching that it was time to head back home. We really enjoyed our time in Memphis, and wished that we could have stayed just for one more day. It was a lot to do in only four days, especially since we had gone there to see the eclipse. This is a trip that we will never forget, and we will definitely go back again one day soon and we will stay longer next time.
america

Lilli Adams
I'm a former flight attendant who still likes to travel. I love all animals. Please be kind everyone, because you never know what someone else might be going through.
See all posts by Lilli Adams →