Nooks and Crannies
Pockets of magic within walls of concrete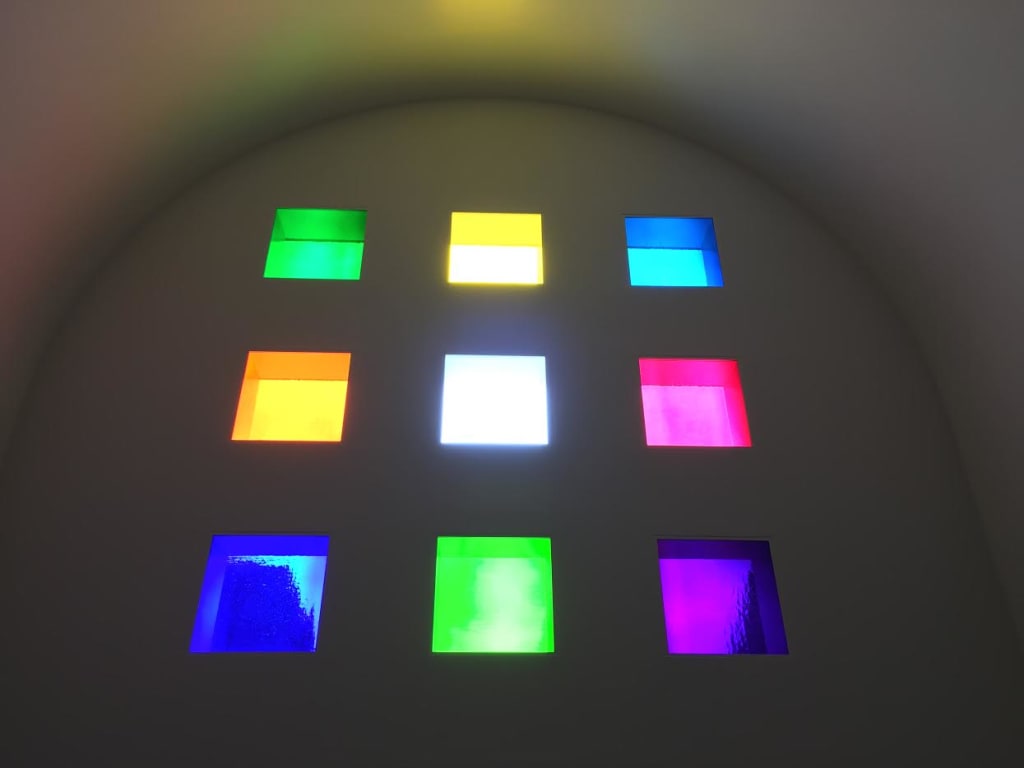 Ellsworth Kelly's minimal Austin pavilion
Built on the bones of hippies and cowboys, and tempered with congressional handshakes and technology, Austin is a nexus. A highway of art and money where the young want to be and older folks want to leave behind. The beauty of Austin is easy to see from any bridge spanning the Colorado or from any hilltop looking down on loop 360, but the soul of a city is harder to find. To find that you'll need to look behind the bar counter, inside a family owned food truck, or on the stage of a hole-in-the-wall...or perhaps I should say The Hole in the Wall.
I've been called a "unicorn" more than once, a newly appointed term meaning someone from Austin. I've watched the downtown change from a humble four buildings to a sprawling skyline, it's strange not being able to find the cityscape you grew up with. The common complaint from the rise in affordability is, these damn Californians move here and drive up the price, (although I have a suspicion New Mexico is saying the same thing about Texans) and while there is truth to more people moving here raises costs, it's not just California, people are coming from all over the globe. Students, musicians, business tycoons, artists, there is a magic to this place and people want to join. It has evolved into a destination not just a city. Live music, breweries, great food, and partying are abundant. Bachelorette parties are coming here now instead of Vegas, and for better and worse this is no longer the city I grew up in.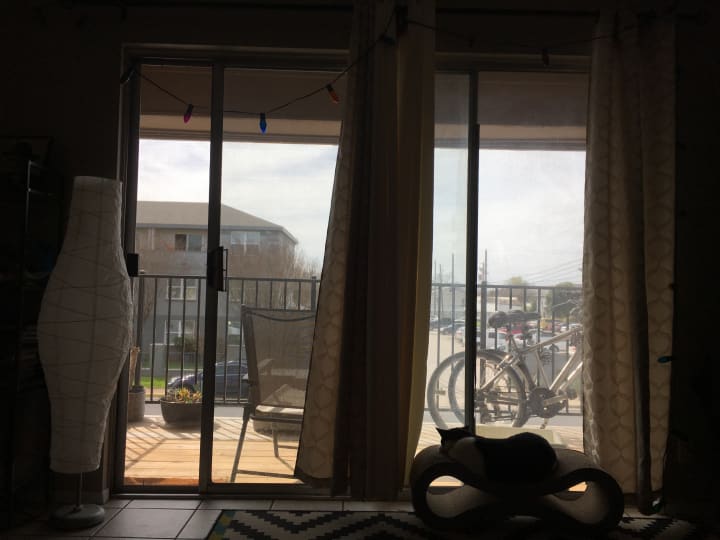 It's easy to write off the people who leave as giving up or unwilling to accept change. They are swept under the rug of being old and outdated.
Yes, the young say, enjoy running for the hills to Fredericksburg!
And the older folks yell back with clutched merlots in hand, Why don't you bicyclists learn to stop at stop signs!
And so the young folks march on with optimism and high rents determined to continue building onto the weird foundation and deliver Austin into the future. But what are we building on top of with every new skyscraper? Who used to live in the scraped away homes where millionaire bungalows now stand? Downtown, east of I-35, has been transformed from a neighborhood and into a bar hopper's paradise: breweries, restaurants, and upscale apartments line the streets. Actual homes built eighty years ago dot the landscape waiting patiently to be demolished for the next thing. Austinites removed via property tax, people who can't afford to be where they've always been. I am also guilty though, I've lent my money to help the cause by buying the food, the beer, and transportation costs, contributed to the nighttime antics fueled by the dazzling downtown displays. It's alluring, it's fun, it's happening. But the question remains, who is being removed from the landscape to make way for the fun and the alluring? The answer is the Austinites who own the Mom-and-pops, the Austinites who serve you the alcohol and food that fuels your ragers, the Austinites who are playing the midnight show on Red River Street where people dance. Which of those musicians can afford to live near that venue? How far does the waitstaff walk to get back to their car at two in the morning, downtown, with a lump of cash clutched in their pockets? What do the Mom-and-pop owners do when they have to choose between protecting themselves or making enough money to go on for another month?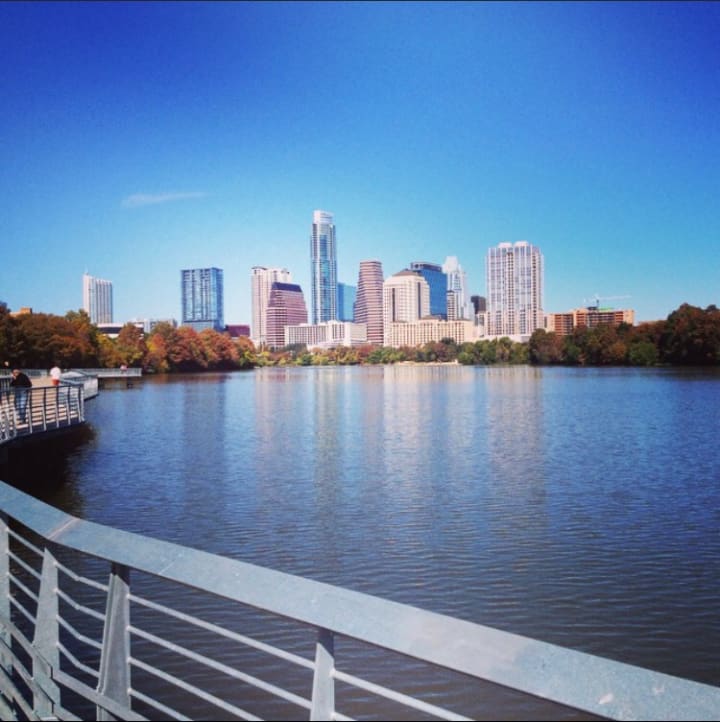 Re-reading through this I'm realizing that I'm starting to sound pessimistic about my cities' changes. That, I too am one of the merlot clutching bicyclists haters. I want to assure the reader that I still enjoy a bike ride down Shoal Creek in the spring, getting a birdie at Mary Moore Disc Golf Course, or watching a thunderstorm roll in while drinking a beer on my balcony. I grew up in Austin and will always be a part of it, and when you care about something you worry about that something. I worry that behind the magnificent skyline and dazzling neon lights Austin's soul is getting squeezed and pushed out. The soul of a city is in it's people and personal spaces. The people stocking the shelves, serving the drinks, and singing their poems to you. A coffee shop where you can write all morning, a burger joint with carhops and antique cars, a pub you can walk home from. A city is defined by its spectacles but lived in by it's individuals.
I wish the newcomers a warm welcome but I hope there is still a home for those struggling or being pushed out. I look forward to returning years later and still finding those pockets of magic that make this city special. Keep Austin weird, please and thank you.