Travel Do's and Dont's
Nine Ways to Be Prepared for Anything On Your Trip
Travel without a worry!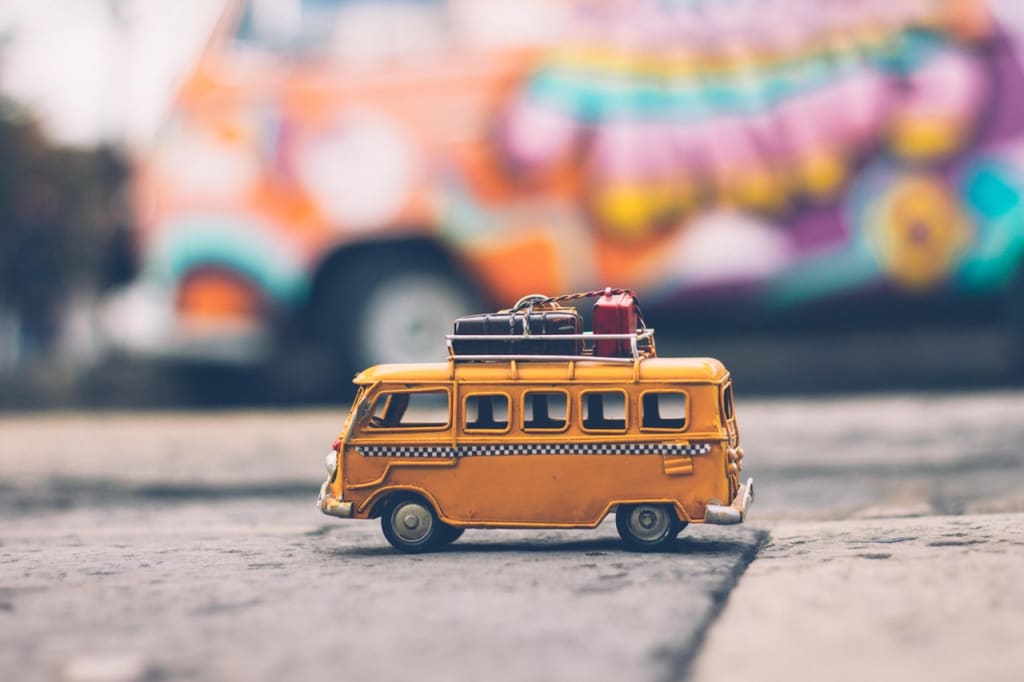 Being prepared for anything that could happen on the road doesn't have to be hard work. Put a little bit of effort into getting sorted early on, and you'll be ready for anything your whole journey.
Here are nine quick tips that we wish we had thought of when we started our round-the-world journey.
1. Double your wardrobe with multipurpose gear.
You know what I'm saying... ultra-trendy zip-off pants that turn into shorts, sarongs that turn into scarfs or shawls, shoes that can be worn just about anywhere. You get the idea, right? By packing items that are multi-use you leave more space for shopping (if that's your jam), or stop yourself having to carry 25kgs on your back every time you strap your pack on to move.
2. Pack these two important tools and don't get caught out.
A flashlight. For those times when you're in a dorm and you need something out of your bag, or you end up in a cave, or your hostel is on a less than well-lit street... the options are endless, but always dark!
An umbrella. Another multipurpose gem. For the burning hot sunshine of summer days spent wandering towns, gardens, and beaches. Also for the monsoon style rains that will soak you to the bone when you least expect it. Depending on where you visit, you might even get both in a day!
3. Take cash and a card or two.
Having options is always good, and by spreading them out across your person, bag, and luggage means you'll never get caught out.
Cards. More and more places are now accepting cards, and as long as you've checked with your bank about any fees that may apply, you shouldn't have any problems. If you're on a credit card programme like us, you may even get points for your spending, which you can put towards another holiday. Just remember to always choose the local currency if given the option at the debit/credit card machine.
Cash. It is handy for those smaller expenses or the things that catch you out, like paying for public toilets. Carry around some local currency, and if you feel you need it, either some Euros or US dollars as a backup.
4. Let your bank know you're going away.
Banks are pretty keen on helping you keep your money safe. If they suddenly start seeing a change in your behavior, like withdrawing large sums of money in a foreign country they may just block or cancel your card. Embarrassing for you, and a pain in the butt to resolve! Give them a heads up before you go and save yourself the hassle.
5. Get yourself two or more wallets, and maybe a money belt.
By stashing up your hard earned cash and a couple of cards in a few places, you lower your risk of losing it all at once. If you end up in the grasps of a pickpocket, your luggage ends up in Slovakia when you're in Slovenia, or an emergency happens en route, you know that you'll be able to make ends meet.
6. Make sure you get travel insurance.
Yeah, it's a hassle to organize, and yes, it can be expensive. But so can hospital bills, auto repairs, lost luggage, and travel delays. Take the time to get a comprehensive policy, then hope that you never have to look at it again.
7. Visit your travel doctor and build yourself a first aid kit.
If you're going somewhere a little more exotic, your doctor might recommend some vaccines or pills to help keep you safe. While you're there, see if you can pick up a first aid kit full of things like hydration packs, aspirin, band-aids, and antibacterial cream. You'll never know when you might need some tip-top medical treatment!
8. Make some copies of your important documents.
Not long ago, we needed to present our marriage certificate to be allowed to stay in the same room... There are all kinds of weird and wonderful reasons to have copies of your important documents both on you, and possibly in the security of a dropbox or google drive, which you can access remotely. Think birth certificates, passports, marriage certificates, insurance details, and your itinerary, then get scanning! (Or at least take a pic on your phone).
9. Get some passport photos taken.
Some countries will issue visas on arrival, and often they will require you to have a passport photo handy, which you can give them for their files. Get a bunch taken before your trip and stash them with your documents, so you know where to find them if required. These are also handy if you need to give that cutie at the bar your number??
It all sounds a little extra...
I get it. The 'type B' in me makes me think "she'll be all right," but more often than not, a little bit of preparation pre-trip saves a lot of angst during it. Go on, get yourself sorted, then enjoy your travels!
travel tips