Necessities and prohibitions you should know before planning to travel to China
Useful Things to Know Before Going to China.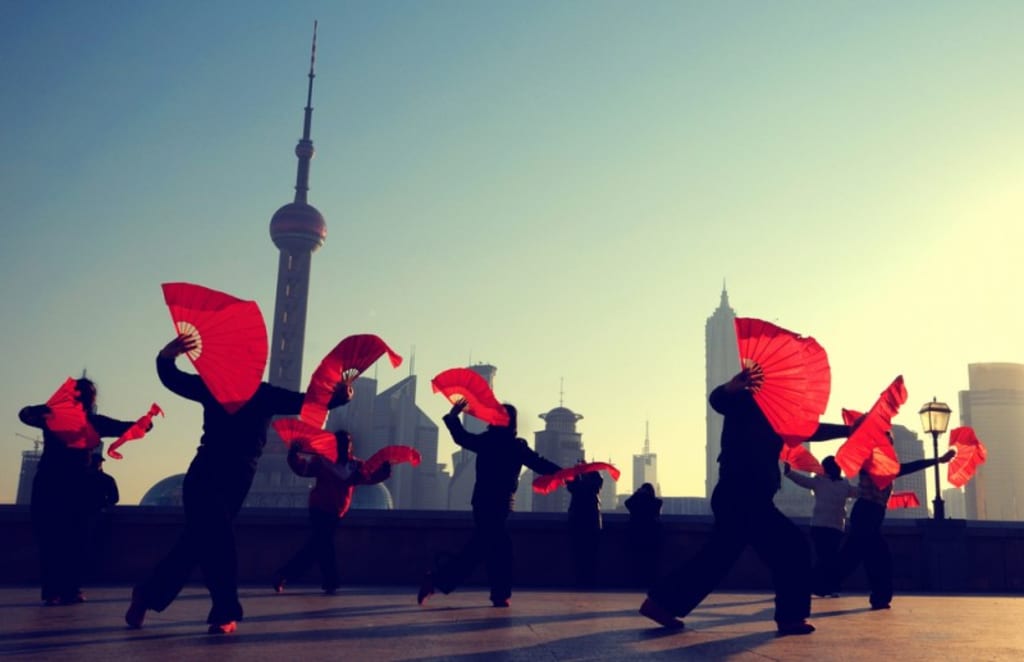 China has become a target for tourists who love the atmosphere of Southeast Asian countries with its unique cultural and civilizational heritage, especially since this wonderful country is one of the oldest countries in the world, as China's history goes back thousands of years and has a great civilization comparable to that of the Pharaohs, Greeks and Romans, so the opportunities to see the effects of this civilization remain A stimulus for travel enthusiasts, especially as it possesses one of the seven oldest wonders of the world, the Great Wall of China.
China is rich in natural places and open gardens, as well as ancient cities full of history and heritage dating back thousands of years, as well as included commercial centers and modern exhibitions just like the developed western countries, as it is considered a huge market for various types of products at reasonable prices accessible to all.
Here's a bunch of advice and information about what to do and what to avoid in China for your visit to be successful and hassle-free!
It is preferable to spend throughout your trip to China through paper currencies and not credit cards, because you will not find many stores that will accept dealing with credit cards.
You cannot use your foreign currency or even international currencies like the dollar in China, so be sure to exchange some of the currency notes that you take with you to the local Chinese currency, the yuan.
Although many banks will refuse to exchange your international currency for the local currency, you will find many ATM machines that will do the job for you, just search for HSBC bank machines and other multi-branch international banks around the world.
Do not give a tip "tip" to those who provide you with a service, they do not expect you to do so from the ground up, and they may consider your behavior a kind of insult, in addition to that you will provide unnecessary expenses.
When you buy some items from popular markets and open stores, you should not accept the first price offered by the seller, and barter it until you reach the price that you think covers the value of the purpose that you will buy, but this method will certainly not work in major stores and famous stores.
If you want to make a hotel reservation with an unconfirmed date in order to obtain the visa, you must search for hotels that provide payment service later after booking, or free reservation and pay when the room is received, so that you do not lose your money in canceling a confirmed reservation if the visa issuance is later than the date you estimated for travel.
In order to avoid any problems during the travel, we advise you to make insurance for the items that will be accompanied with you during the travel, so that you can compensate your losses if they are damaged or lost.
Do not make fun of the historical temples, traditional houses and religious beliefs of the people of the country, you must respect the cultural and intellectual differences of each country.
And you have to take off your shoes before entering any historic temple or house, and even if you visit your friends inside their homes, you have to ask them if it is better to take off your shoes before entering the house or not.
When you sit inside these places that prevent wearing shoes, try not to put the soles of your foot in the face of the people facing you because they will consider it a kind of insult, and therefore you have to direct your bare foot towards the ground.
Do not talk about thorny issues, such as the nature of the economic system in China, the secret of its support for North Korea, or the secret of the eyebrows of many websites and social media applications inside China, as these matters will put you in unlimited problems, especially with the presence of the language barrier.
Do not expect to find many people who can speak English in China, do not act with condescension and always speak in English thinking that you will understand it easily, they will consider it rude and insulting, so you should try to learn some common terms in order to ask citizens to help you throughout your stay there.
Do not use your thumb to point to the thing you are talking about or want, this kinetic expression is considered insulting by the Chinese, and instead, point using your palm.
The Chinese people do not like touching, so try not to touch any Chinese person unless there is a reason for that, just as they do not like saluting by hugging and kissing like some other people, so you prefer to greet them orally or with a slight bow to the head.
Also, do not pat on someone's head for praise or banter, as he will consider it a type of abuse and abuse.
Despite that, you will find that the Chinese do not apply the rule of "personal space" due to the severe crowding, so do not be surprised if you are on public transportation or standing in line waiting for the completion of a certain task and I found one of them almost sticking to you or pushing you forward because of the severity of crowding.
The Chinese love gifts, so never hesitate to buy some local gifts from your country, to gift them to your Chinese friends that you will meet, especially if you are traveling on a business trip.
Never ride the subway during rush hours because it will be very crowded, in short the experience will not be good for you.
Just search for registered taxis that have a meter in meters.
If you are visiting China during periods of national holidays, we advise you not to visit the Wall of China or the "Forbidden City" and other national tourist attractions, because it will be crowded with local tourists who come from all over China, and therefore you will find yourself standing among thousands in a very narrow place .. No Forget that China has the world's largest population density anyway.
If you taste the local Chinese food and find that you do not like it, do not go to western food restaurants in Beijing, these restaurants will most likely not offer you famous meals with the delicious taste you are used to, so the alternative is in front of you to shop to buy some ready-made foods from stores.
If you meet some Chinese young people who say they are students in a tourist place, and offer to take you to a café for a cup of tea, do not accompany them, because they may be planning to steal you in one way or another.
Never trust the weather announced by smartphone apps, even in the hot summer, heavy rain might surprise you suddenly so always be ready with an umbrella or a raincoat.
About the Creator
I have more than 15 years experience working in the tourism field. I have travelled to 11 countries and about 40 cities.
my own website .
www.tripprivacy.com
Reader insights
Be the first to share your insights about this piece.
Add your insights