My Top Things to Do on or Before New Year's Eve 2022
Looking to start the New Year right? Check out some of these fun and unique ways to spend New Year's Eve–road trips, cruises, restaurants etc.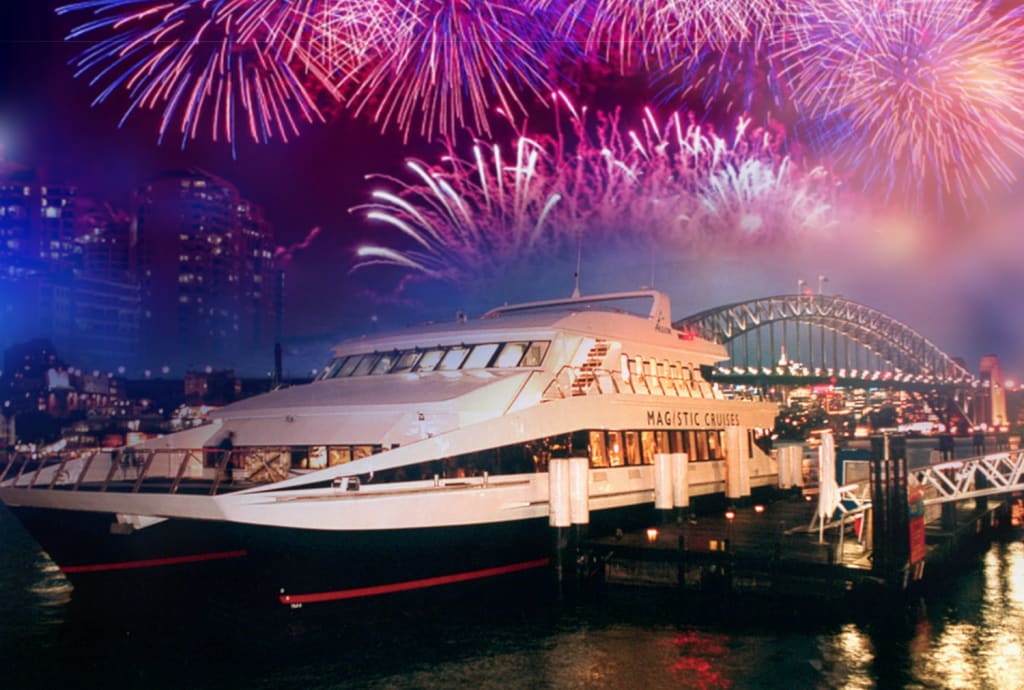 We are officially past the halfway mark of 2022 and what an epic couple of months we have had so far! Do you still follow the set of resolutions made at the beginning of the year? No need to worry if you don't! New Year's Eve is a great time to buckle up for some serious fun you've been adding to your bucket-list! There are many ways to make the last day of the year memorable one. Here are some of my bucket list activities to tick off on or before New Year's Eve. Read on if you're looking for some inspiration.
Dream climax onboard the New Year's Eve dinner cruises on Sydney Harbour
All eyes will be locked on Sydney Harbour on the 31st of December, not only because it's one of the first major cities to welcome the New Year, but also because it hosts one of the best fireworks shows on the planet. Tonnes of fireworks dazzle over the millions of admirers who swarm the harbour, including the vast fleet of cruises that dot along the waters. The cruises dress up in theme to welcome the New Year, offering unique angles of the fireworks and other attractions like the Opera House, Harbour Bridge and more. You can also indulge in a premium dining experience with exquisite food and fine beverages, all the while soaking up views of the much-awaited fireworks. Grabbing a seat and ending the year onboard these New Year's Eve Cruises in Sydney is the ultimate bucket list activity I'm looking forward to the most.
Book a seat at your favourite restaurant
The key to ending the year happy is to spend it at a place that oozes happiness. It could be your favourite hangout joint, a movie theatre, a restaurant or all of them. Yes, it could be as simple as celebrating at your favourite restaurant and enjoying your favourite meal along with a side of champagne. And it really doesn't matter if it's an upscale diner or something as low-key as a pizzeria, or something in between, as long as it's a place with food that makes you happy it will be perfect. Just be on the radar to check their openings and book your tickets in advance, so you won't miss it! You can also further enhance your experience by making it a progressive dinner, where you enjoy each course at a different restaurant!
Facing a fear
There's no better way to kick off the New Year than conquering a fear you have always avoided. Let's face it, it has to end someday, so why not make it on the last day of the year? You will be amazed to find out what lies on the other side of the year. And trust me, there's no better feeling than conquering your demons at will. It could be anything! It could be flying several thousands of feet above the sea level, it could be confessing to your soulmate, it could be bargaining at a fish market or something entirely different or personal. Yes, it can get scary but you will be immensely proud of yourself for trying and eventually succeeding! One easy hack to get over your fear is to have someone close or special to you by your side while you are facing it head on! So get those adrenaline pumping and do it!
Go on a road trip
There's only a few experiences that can rival the absolute bliss a road trip can give you , especially if it's an unplanned one. The open road, the different people on the road, the new places, the jokes and laughs on the way, everything contributes to a memorable road trip. Whether you plan to travel solo, with friends, wth family or your other half, getting behind the wheel and hitting the map can be a liberating experience. If you're confused about the destination, just pick a random route and see where the road takes you!
Reader insights
Be the first to share your insights about this piece.
Add your insights