My Introduction to the "Color Tour"
An Excursion to See Leaves Change Color You Say?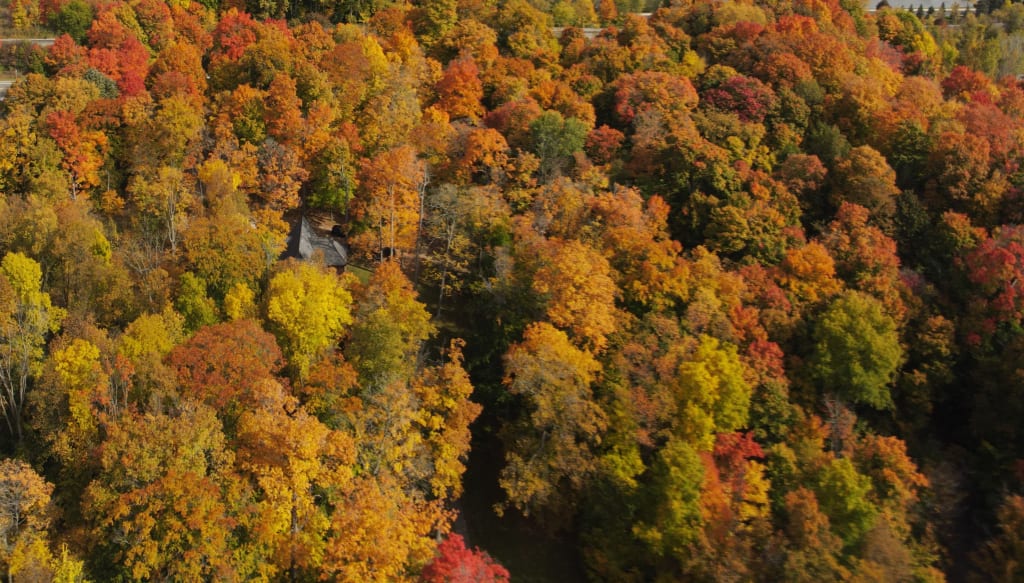 Michigan "Fall Colors"
I was a man in my late 30's before I had even heard mention of "Color Tour." For those who are not in the know, a color tour is a daily or even weekend excursion to travel to areas known for a large amount of color-changing trees. A diverse collection of trees is an incredible landscape to experience a color tour. Michigan is home to a tremendous amount of trees in both the Upper and Lower Peninsulas. This is not to say tree coverage is non-existent in other states. I have seen countless articles calling out the best places to see the Fall color changes. Many maps focus on the northern part of the United States, spanning East to West.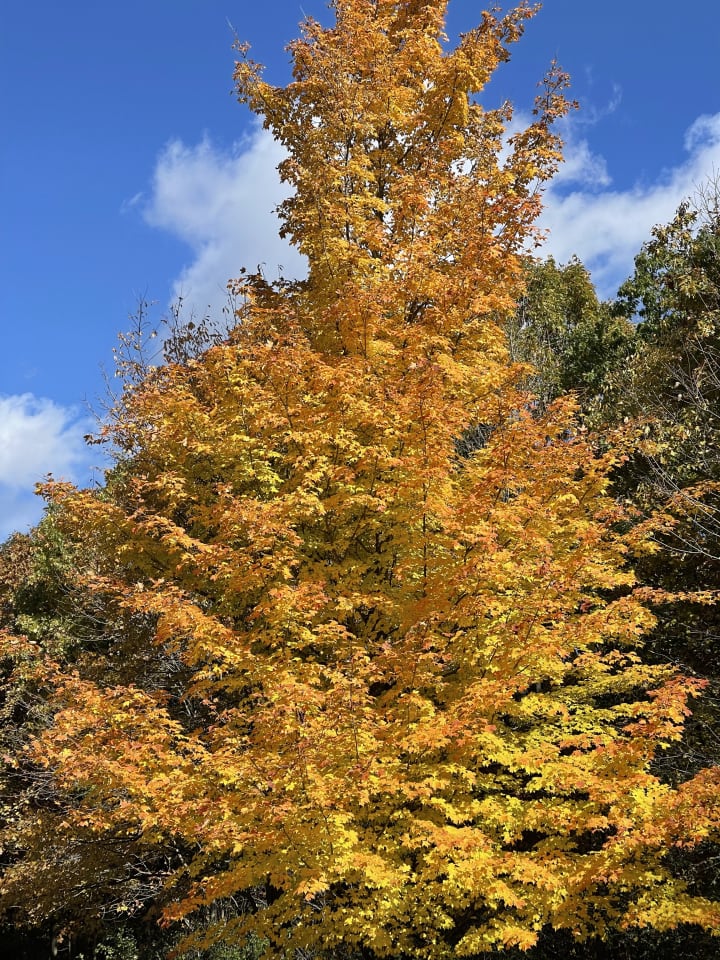 Another factor, and it is a large one, is the time of year. We see this in Michigan, depending on how warm or cold the climate has been. The Fall color change can be delayed or hastened by temperature changes. There is nothing worse than traveling to a local to see nature's beauty only to find you are too early or too late. Michigan is the perfect example of needing to plan everything just right. The trees in the Upper Peninsula will change color much earlier than in the Lower Peninsula. You can almost break the state up into four equal sections to see the leaves in different stages. There are many predictor models published in the local periodicals to assist in planning your "Color Tour" properly.
Color touring was foreign to me as it had never been specifically called out to me by this terminology. I was even more blown away when my wife told me she knew of them and they were a common thing in her world. I believe my parents always referred to these as "Sunday Drives," but at no time did they ever specify it was to focus our attention on the changing leaves. The folks would pile the family into a car, often with my Grandmother, and away we went. Our trips usually involved a couple of hours and generally ended up at a destination we could explore. I was perplexed to hear people planned weekend trips to view color-changing leaves. The events were so popular people chartered buses to embark on a "Color Tour."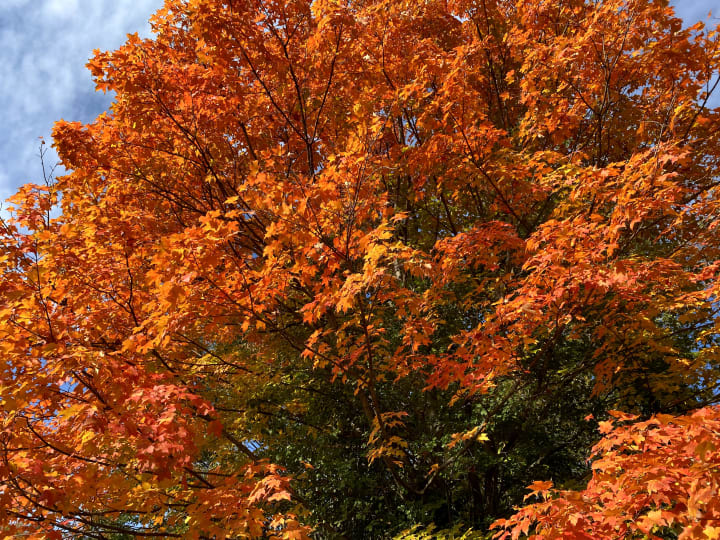 A few years back, these color-changing tours, as they were, hit extremely close to home. A friend of mine had a wedding planned, made restaurant reservations, and booked rooms. Imagine my friends" surprise when they received a call from the hotel to say their reservations could not be honored. As luck would have it, the wedding was located near a popular destination known as the Tunnel of Trees outside of Harbor Springs, Michigan. This 20-mile span of roadway is a "Color Tour" extravaganza. It turned out the hotel could make more money on that specific weekend in October with the promise of an influx of color touring spectators. It eventually worked out to their benefit to move to a less greedy hotel, but it was interesting to see the reach of the "color tour" was growing.
I kid my wife to this day whenever we leave the house and head somewhere during the fall season. Imagine, if you will, a massive amount of color-changing trees. Both she and I will bust out with our magical waving hand, turn our heads to one another and laughingly bellow out, "behold the color tour." Don't get me wrong, nature is beautiful in all of its glory, and early Fall is vibrant with color, but I think I will stick with my "Sunday Drives."
nature
About the author
I am a lifelong inhabitant of Michigan. I decided to do something therapeutic and write a blogging website. www.inyerself.com
I touch on all subjects but my focus will be on Life Experiences, Technology, Home and Self Improvement.
Reader insights
Be the first to share your insights about this piece.
Add your insights