My First Time in Las Vegas Gone Wrong
My First Ever Time in Vegas gone wrong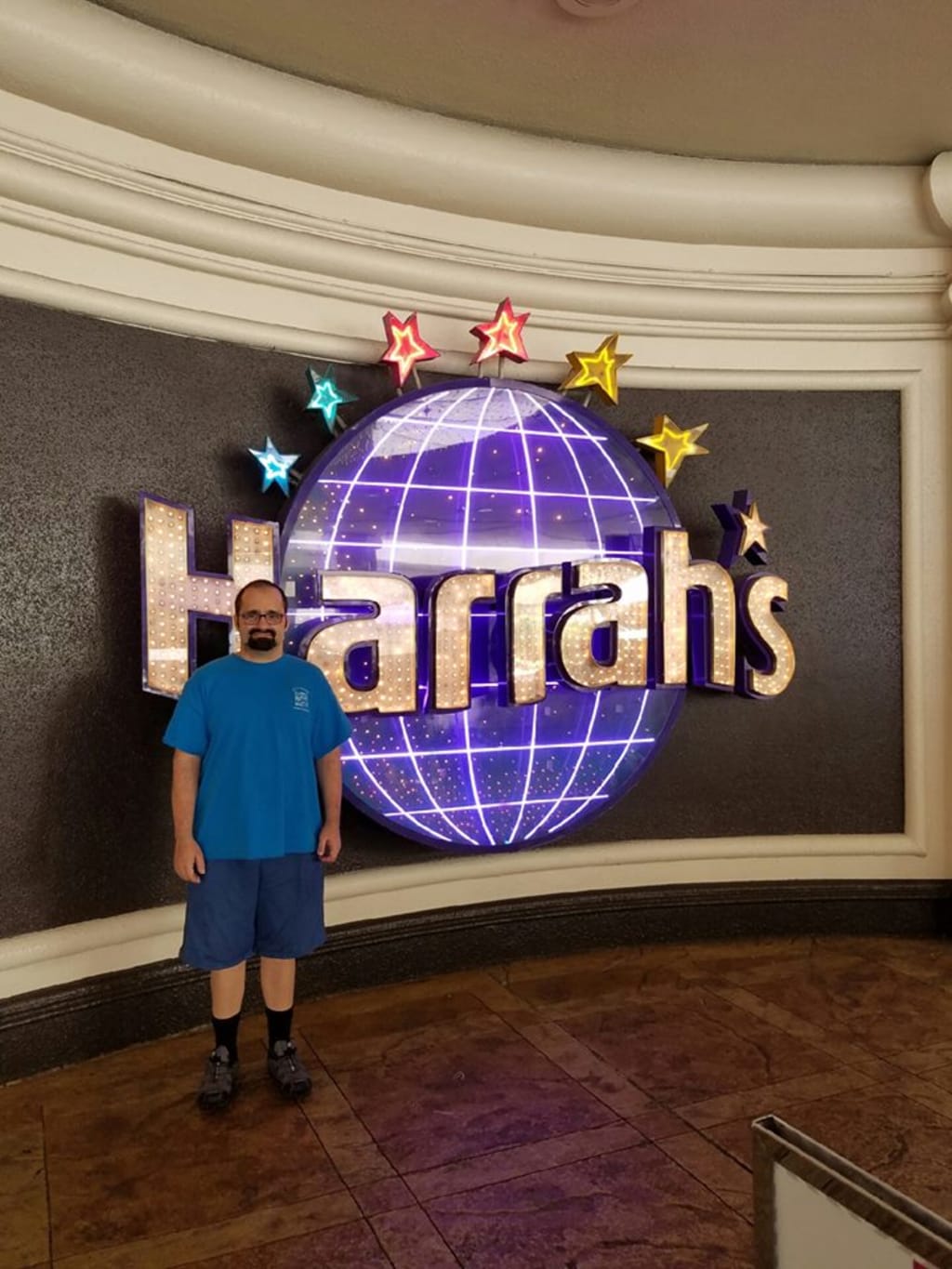 My first ever time in Las Vegas. My brother and I went to Vegas for three nights. Well... it was supposed to be three nights. Let me explain. I and my brother landed at the Vegas airport then took an Uber car to our hotel. we stayed at Harrah's hotel and casino. It was unbelievable. I never saw so many slots in one city. They even had slots at the Vegas airport... can you believe that? Then after that, we checked into our hotel room. Our hotel and room were beautiful. We walked over to the store and got some smoke (if you know what I mean) then went gambling for an hour, then went to our room for the night. The next morning we got up at about nine AM or so, and went gambling for a few hours then walked up to the Vegas strip and went to a few different casinos. We had the best time. I was losing money like no tomorrow, but I still had a good time.
Then after we gambled for a few hours, we got hungry, so we ate at the little New York style pizza joint right outside of the Harrah's casino, as soon as you go outside onto the trip. I saw a very cute woman that was working there. she commented on my YouTube shirt I was wearing. My youtube name is mcdaveo22. I forgot to give her my YouTube name. Also on the Vegas trip, there were women in outfits with their boobs out with nipple tassels. I wanted to get a pic with one of them, but I gambled all my money away that night. we went to dinner at an all you can eat buffet at our hotel. It was really good. I had some mashed potatoes, fish, and some onion rings.
The next morning we went to eat breakfast at the same buffet. After breakfast, we were gambling, and we signed up for a Caesars rewards card. It was free. When you gamble at slots you put in your rewards card and it will track how much you spend and you earn points. After we gambled for a while, My brother asks me, "do you want to see a comedy magic show?" I said, yes. We got two tickets from all of the points we earned to see the mac king comedy magic show at our hotel. it was really good magic, and really funny too. After the show it was late so we gambled for a bit more, then we got a bite to eat at the buffet before we headed to our room. I must have eaten something bad. That whole night I was sick to my stomach and peeing out of my asshole all night. It was not just a little bit. It was a full on waterfall coming out of my ass hole. You know when you take a bucket of water and pour it in the toilet. the sound it makes... ya... that was me all night. We had to go to the airport that morning at six AM to go back to IL, but I was too sick to get on the plane. Luckily I have a good mom and brother. They both took care of me. My mom paid a lot of extra money to change our flight home, and my brother paid to have our hotel room for another night. That morning I still didn't feel good, but I didn't have to shit anymore. There was nothing in me after all that. I didn't know one person could shit that much. I was too sick to gamble that extra day in Vegas so we just stayed in our room till we went home.
Just to recap my first Vegas trip. I lost $600, got food poisoning from bad sushi, and never even got my first ever blow job at 33 years old. besides that I had fun. Next time we will have time to do more, and I won't get food poisoning. Also maybe next time I'll get my first ever blow job, and I can unload in her mouth.