My Dream Destination: Ukraine
Part 10 of My Dream Destination series
Long before I started watching Bald and Bankrupt's travel vlogs, my wish was to visit multiple post-Soviet countries such as Ukraine in the nearer future. I believe that travelling to Ukraine would be a magical experience to remember, especially if it was another destination that I wanted to explore for quite some time. The day will come, it will just take time. I want to first learn and master travelling on a plane independently. I also want to experience Russia with my brother and see how I enjoy it, before I decide to travel to another post-Soviet destination like Ukraine.
Ukraine and Russia are neighbouring countries in Eastern Europe and there is not much a difference in culture and language. I can read and write Ukrainian, but I only know a few words. Luckily, I can speak, read and write Russian and many of the Ukrainian natives speak, read and write Russian. Ukrainian and Russian are in the same language family (the Slavic language family)and are similar to each other. Just like other languages like Russian and Bulgarian, Ukrainian also uses the Cyrillic alphabet.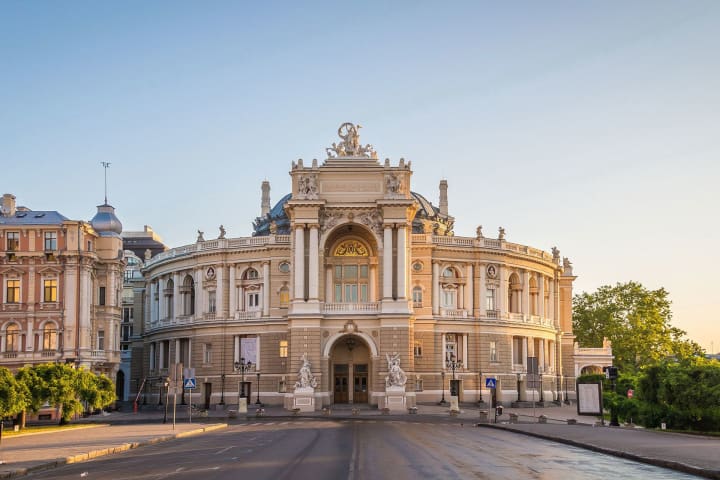 During my first trip to Ukraine, I'm sure there will be a ridiculous amount of places I want to discover and things I want to do. That being said, it will be impossible to do everything at once, because of both the money and the time I'll have. I'll have to create my itinerary and pick the places based on what I'm attracted to the most, the amount of funds I have and the time I'll have.
I would most likely spend my vacation in the cities, because there will be more to explore, as opposed to in the remote towns and villages. I would also want to spend only one week in Ukraine, and then hopefully keep visiting if I happen to fall in love with Ukraine. I've picked my top eight favourite places that include restaurants, parks, shopping centres, entertainment complexes and historical facilities.
1. Explore the novel Landscape Alley in Kiev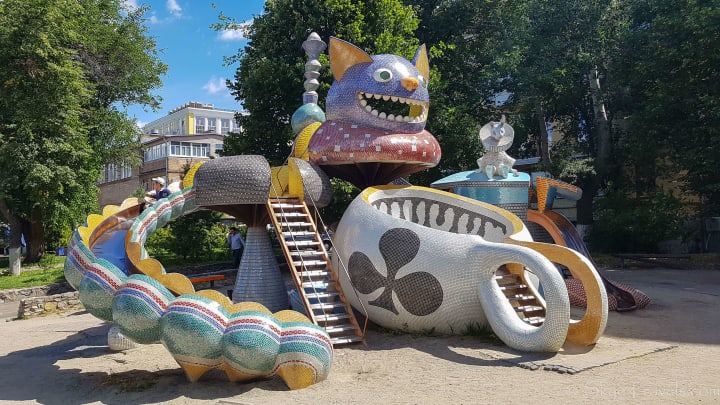 There is nothing better than this artistic and enchanting tourist attraction Landscape Alley in Kiev, Ukraine. It's one of the most colorful public parks in the capital of Ukraine and is one of the most popular places for tourists to explore! We don't get many of these phenomenal parks with mosaic statues in Canada.
Since I'm a big park person, I believe that I would really enjoy touring around and relaxing at this park for a few hours. I would also take a collection of photographs of the various mosaics and statues I find and post them on social media for my friends and family to view. No trip to a park is better without taking some good old photographs!
2. Shop and tour around the historical Besarabsky Market in Kiev
The Besarabsky Market is an indoor market situated in the center of Kiev on the Besarabska Square at the southwest end of the city's main thoroughfare, the Khreshchatyk. Just like the multiple Toronto flea markets I've visited in my life, this historical market sells many things like produce, seafood, desserts, meat, dairy products, beverages and is packed with restaurants and cafes to enjoy a beverage, snack and/or a meal on your own, with family and/or friends.
Although I'll be eating out quite a lot during my stay in Kiev, I would want to purchase some food items to bring with me to the hotel room. Some days and nights, I won't want to purchase a snack or spend money on a meal, so I'll need to have food and beverages with me, especially if I plan to lounge in the hotel room some days and nights. I'll want to cut back on the sweets and salty snacks, so I'll purchase lots of fruits, cheeses, nuts, whole grain crackers to keep in the hotel room. If I plan to grab a quick snack, dessert or meal during my trip to the market, I'll visit one of the restaurants or bakeries.
3. Enjoy a long, leisurely but heart-healthy and educational walk at Babi Yar Memorial Park in Kiev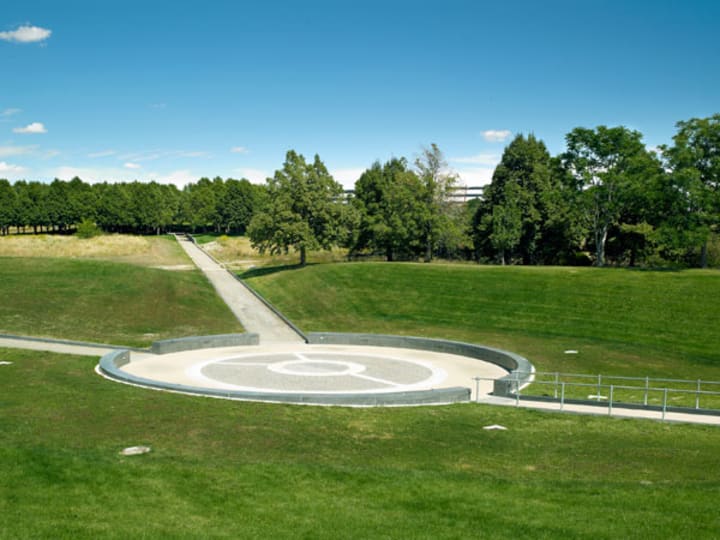 The Babi Yar Memorial Park is a ravine and massacre site on the northern part of Kiev. The park consists of a site of a mass grave of Holocaust victims who were killed between 1941 and 1943. After the Holocaust, Babi Yar continued to be in use as an execution site for the Soviet prisoners of war, Gypsies and the Jews. It became the symbol of the first stage of genocide and of the massacres by the mobile killing units. The park also consists of heaps of statues, a synagogue to commemorate the Holocaust victims and a few walking paths.
The Babi Yar Memorial Park reminds me of Earl Bales Park in my hometown. I used to visit Earl Bales on a regular basis and would enjoy walking around, viewing the Holocaust memorial section and taking pictures as I got older. During my visit to Babi Yar, I would take pictures of the various statues and memorials I find, walk around, relax on a park bench and briefly tour around the outdoor synagogue.
4. Take some awesome photographs of cathedrals in Kiev and Odessa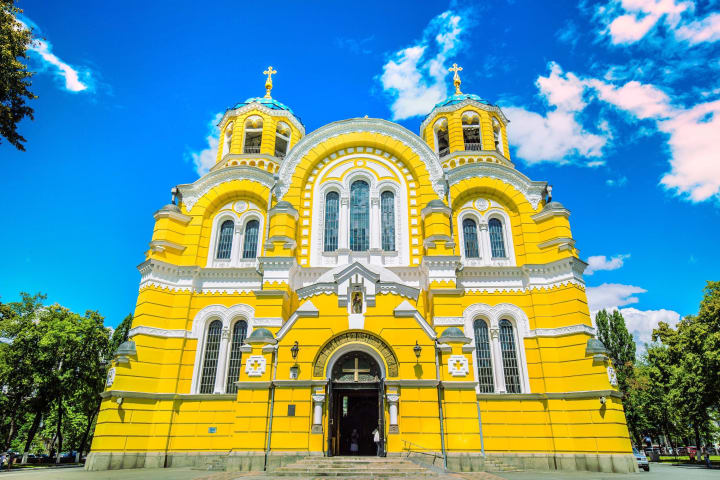 Ukraine contains a heap of colourful, spacious and gorgeous buildings to view and take photographs of. In Canada, we don't get many of these uniquely painted cathedrals and other spiritual buildings so it would be quite the experience to finally view and take pictures of the cathedrals I find in both the cities of Kiev and Odessa. After I've taken all the pictures and edited them on my iPhone, I would post them on social media so my friends and family can see the magical discoveries I've made. In addition to taking photographs of cathedrals, I would actually want to walk around the area and actually see the place. I would want to stand in a section for about five minutes and look at the place.
5. Feast on some good old authentic Ukrainian delicacies in Kiev and Odessa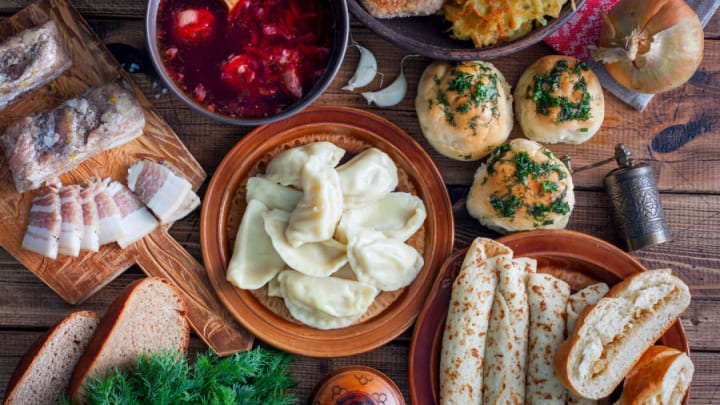 I'm no stranger to Eastern European cuisine. I visit Russian food stores and restaurants regularly and I enjoy eating and cooking Eastern European food at home. It's very similar to Jewish cuisine, and my parents used to both make and buy Eastern European delicacies like knishes, shlishkes (fried and breaded potato dumplings), perogies, cabbage rolls and many others. As I've mentioned above, I'll be eating out quite a bit. I don't eat meat and I don't believe it would be too complicated to find pescetarian friendly places to dine in. The two main foods I would want to eat are shlishkes and perogies, because I don't eat them as often at home.
6. Visit a local ice cream shoppe in Kiev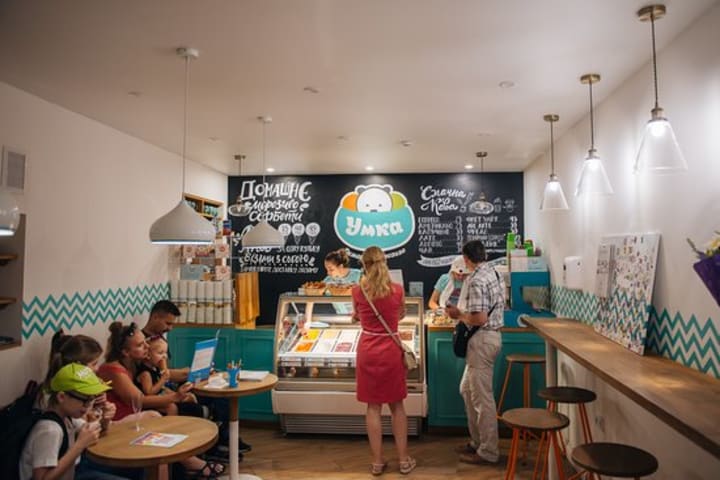 Umka is a local Kiev cafe that makes and serves homemade ice cream and sorbet. In Canada, we have many of these shops in which I can purchase and enjoy some homemade ice cream. That being said, I believe that no summer vacation is better without ice cream. To spice up this trip to Ukraine, I would visit Umka and have some homemade pistachio ice cream after dinner at a local cafe. I would typically spend thirty minutes to an hour at Umka, and then make my way back to the hotel to relax and get ready for bed.
7. Enjoy some leisure time at a local entertainment complex in Odessa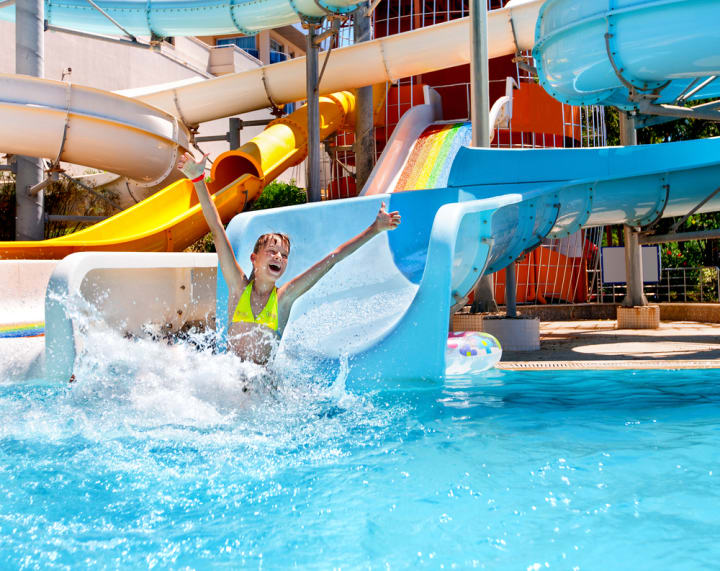 The Aquapark Hawaii in Odessa is located in Arcadia City. On the central avenue is a variety of pools, waterslides, rides, and restaurants. There are also activities for adults such as a Jacuzzi bar, Aquavip parties, and professional animators that are loved by both children and adults. The park is divided into two segments: a playground for active, energetic little kids who love to splash and frolic in the water and rides for adults who want to be active but don't want too much commotion. It's one of the best amusement parks in Odessa and attracts people of all ages, especially the youngsters and families!
Since I'll be staying in Odessa during the summer as opposed to the fall or winter, going to a waterpark would be the best thing to end the vacation with! The last few days of my Ukraine trip would be in Odessa and I would want to make it as memorable, fun and fulfilling as I can for myself. Depending on the weather, I would typically be out most of the day. I would start off the day by getting up at 9 am, showering, brushing my teeth, relaxing in the hotel room and then going out for brunch at a local eatery. Then, I would spend a few hours walking and lounging at a public park before I make my way to the waterpark. I would mainly spend the majority of the afternoon at the waterpark, so I can have a late lunch there. Than I would visit a local mini mart to get myself some food for the hotel room. I would stay at the hotel for the remainder of the night, so I'll need some food to nip on.
8. Shop for some books at a local bookshop in Odessa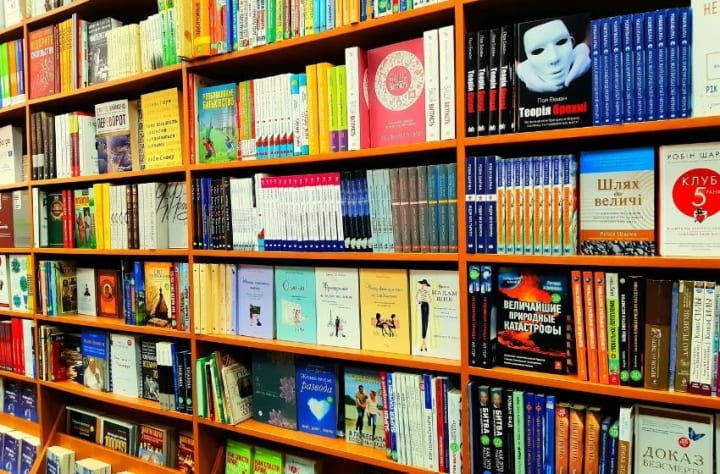 Whether I'm in Ukraine or not, I'll definitely want to stop by a local bookstore before I leave to go back home to Canada. I won't be purchasing any books in Ukraine, because I won't understand the stories as well. I would purchase books in both English and Russian and would visit bookstores that sell both Russian and English novels. Depending on what I'm in the mood for, I would buy mystery, fantasy, folklore or historical fiction novels in English and Russian. Other novels, I wouldn't mind buying a couple puzzle books in English or Russian to bring with me on the plane back home. Once I'm done shopping at the local bookstore, I would go back to the hotel to drop off my books and relax for a couple hours. Than, I would go for a neighbourhood stroll and have dinner at a local restaurant.
europe
About the author
Poetess, visual artist and lifestyle/quiz writer! My pastimes include reading, sleeping, gaming, music, fitness, etc! Be yourselves, be kind and value life! Let's connect and be friends!
My IG accounts: @tdwrites24 & @tdcreates97