My Dream Destination: The Republic of Tatarstan, Russia
Part 2 to My Dream Destination series
For the last seven years of my life, I had one dream that I refused to let go of: to visit Russia. Although my brother and I plan to go when the pandemic has calmed down, I may not be able to see all of the republics during my first visit to Russia. Due to its level of hospitality, cultural enrichment, spirituality and uniqueness, there are several republics that I want to visit more than others, like Tatarstan.
Tatarstan is a Russian republic that is situated in the southeastern part of Russia. The capital city of Tatarstan is Kazan, and one of the largest cities is Naberezhnye Chelny. The two core national languages of Tatarstan are Tatar and Russian, and some of the locals can read, write and/or speak Arabic, since the majority of the Tatar people are Muslim.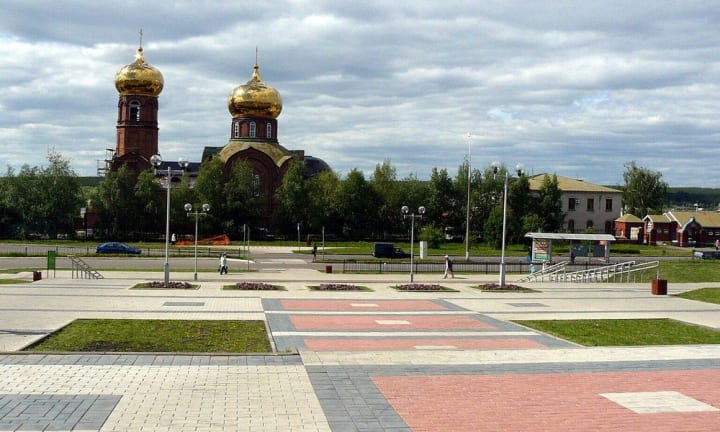 After listening to a Tatar folk song on YouTube last fall, I gained inspiration to learn the Tatar language, explore the culture and delve deeper into the country. I would find multiple Tatar language tutorials, listen to several Tatar folk songs, read Instagram posts that are written in Tatar, read some Tatar online content, learn about the culture and the people. I thought that learning the Tatar language would be hard, but it really was not that complicated for me at the end. Tatar is a Turkic language, but has some elements from the Russian language, so it was quite reasonable for me to grasp and read. After Tatarstan was part of the Soviet Union, Joseph Stalin imposed the Cyrillic alphabet so Tatar is mainly written in Cyrillic. My knowledge on the culture, language, country and Tatar language entertainment will continue to grow, because I am passionate about it.
The national folk song I discovered is called Bolgarym, Kazanym (My Bolgar, My Kazan) by Etnogruppa Rivayat. Give this song a listen!
There are numerous places I want to explore, people I want to meet, and put my Tatar language skills to practice. Here is a list of the people I want to meet, the places I want to discover and the things I want to do to advance my knowledge.
1. Visit The Temple of All Religions in Kazan, Tatarstan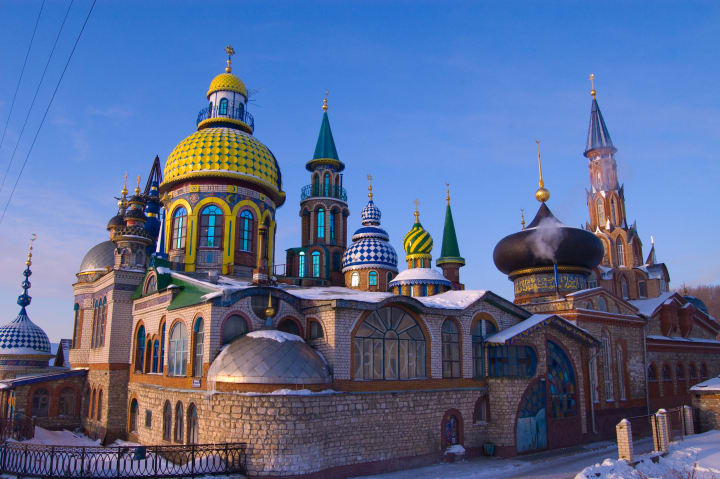 Out of all the unique attractions and museums that I want to visit in the future, The Temple of All Religions in Kazan is one place on my wish list. Since I was young, I have had a penchant for multiculturalism and became intrigued by how people around the world practice their religions and their ways of life, and my special interest has not changed at 23 years old!
The Temple of All Religions was built by Tatar philanthropist and active member of rehabilitation services Ildar Khanov in 1992. Sadly, Ildar Khanov passed away in 2013. The purpose of constructing this museum was to bring all religions together.
This building resembles a "small disneyworld located in Tatarstan" with Greek Orthodox Dome, and Russian minarets. Inside the museum, visitors will notice colorful decorations and will get to explore all the iconic symbols and elements of all religions and civilizations such as Buddhism, Judaism and Islam. There are a number of spires and bells that are influenced by the Catholic religion. Although it is still not freely open to the public, some rooms are open for visitors to enter. Because I am interested in ancient Egypt, one room that I would love to explore is the Egyptian hall, which is one of the rooms that visitors can have access to.
2. Visit and discover the House of Tatar Culture and Crafts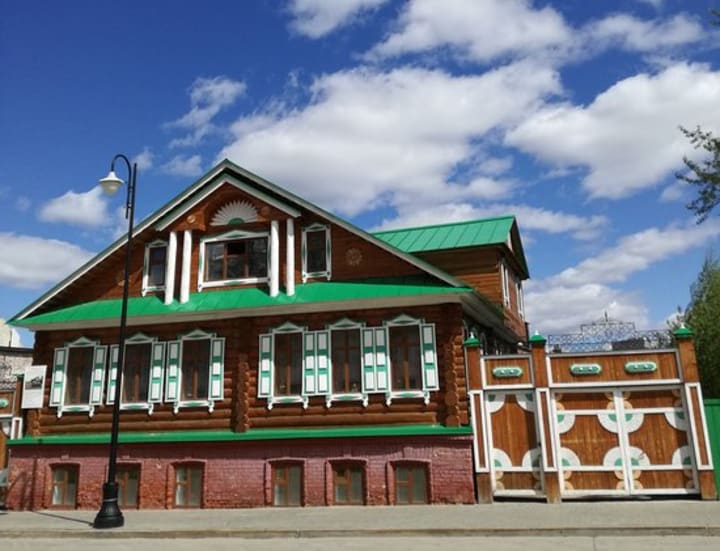 This interactive museum in Kazan is specifically designed for visitors to explore and learn about the traditional Tatar customs, some of the handcrafted products that were made by the locals, and the history of the Tatar people. The goal of building this site was to preserve the forgotten Tatar language and culture. The exhibits at the facility allow visitors to touch the objects that are displayed.
Luckily, the museum is open seven days a week from 10:00 am to 7:00 pm and welcomes all visitors, including tourists. Children under 7 gain free entry, and adults are meant to pay a 250 ruble (the equivalent of $3.34 USD and $4.32 CAD) entrance fee.
Since October 2018, I started reading and learning about the Tatar language and culture, and started to learn some basic Tatar vocabulary in which I can practice when I visit the House of Tatar Culture and Crafts and in Kazan. I think the Tatars will be quite amazed with my knowledge and passion for the language and culture and I am proud to reveal it!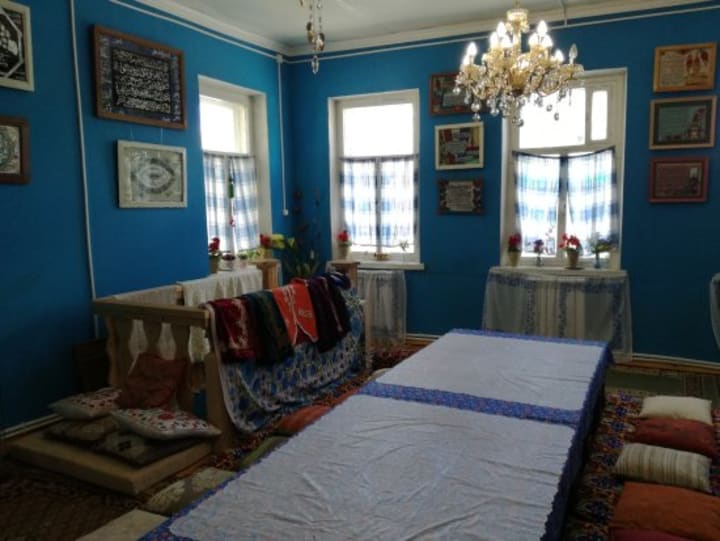 3. Shop and buy books from a local Tatar bookstore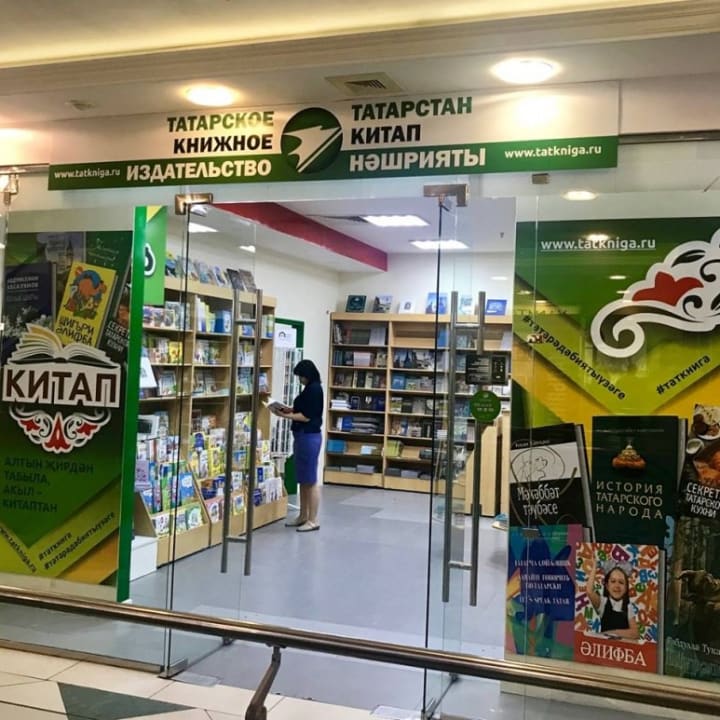 As you can see, this local bookshop at the GUM Central Department Store sells both Russian and Tatar books on a variety of topics such as the arts and sciences. The bookstore sells over 1500 books for both kids and adults, with a sale of famous classic Tatar literature, richly illustrated books, guidebooks on the cities of Tatarstan by novice and experienced writers.
This is the third branded shop of Tatnigoizdat in Kazan, Tatarstan, Russia. There are two locations on Bauman 19 and Decembrists 2, and the stores have a sales outlet at the publishing house in the Agro-industrial complex every weekend. On the website, shoppers can have access to more than 1000 books, with the possibility of free reading.
For a bookworm who loves to read in multiple languages like myself, this store would be an asset to my trip to Tatarstan! I can read in Russian, German but not Tatar just yet! The kids books would be a good place to start, because my reading level is only beginners. I would buy a children's book and take it back to Canada with me, so I can retain and practice my Tatar reading, writing and vocabulary skills.
4. Connect with Tatar journalist and blogger Fagila Shakirova
Fagila Shakirova is a Tatar blogger and journalist who makes YouTube videos about the lives of the locals in Tatarstan. This is just example of a video that she did called The Story of One Mother in Tatar. She has made numerous vlogs and videos and has a whopping 24.6 K subscribers on YouTube. All of her videos are in Tatar, so you can turn on subtitles to enjoy the videos in English or in your native language!
The link to her YouTube channel is below, so you can subscribe to her channel and watch her videos!
https://www.youtube.com/channel/UCa3U9svsWZNeGnPEjIYq9dQ/about
To firm up a plan with Fagila Shakirova, I would message her via Instagram to see if she is available. I would love to dine at an authentic Tatar restaurant and enjoy some national Tatar dishes and desserts with her. I also wouldn't mind if we had a simple and relaxing interaction at a local park in the area, so I can get to know her better. She seems like an outgoing, friendly, kind, non-judgemental, relaxed, intelligent and determined woman, so I would love to connect with her! I also follow her on Instagram.
The link to her Instagram is below, so you can follow her!
https://www.instagram.com/fagilashakirova/
5. Spend some time at local parks in Kazan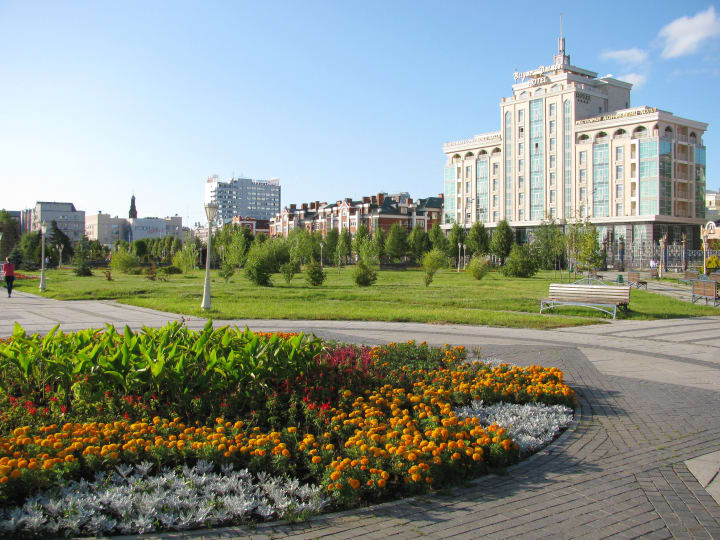 Unlike Canada, Russia has some magnificent parks that I wish to visit and take advantage of. I do regular research on Russian tourism and places to see, and I am always on the lookout for various parks to discover and relax in during my future trip to Russia. Doesn't matter if I visit Kazan, the Tatar villages, or Arsk; I just want to explore authentic Russian nature, see and take photographs of some of the buildings and monuments/statues that I get to find at some of the parks.
Magical and enchanting parks such as The Wings of Soviets, The Farmers Park, Gorky Park, Park Imeni and The Central Park of Culture are some outdoor spaces that I would love to relax in, read a book, listen to my music, walk around, take photographs/selfies, look at the colorful flowers and meditate. My number one place to visit as my "safe spot" is the park. Doesn't matter if I am at home in Canada or travelling to another country across the globe; the park will always be my home.
6. Take a day trip to the town of Bolgar, Tatarstan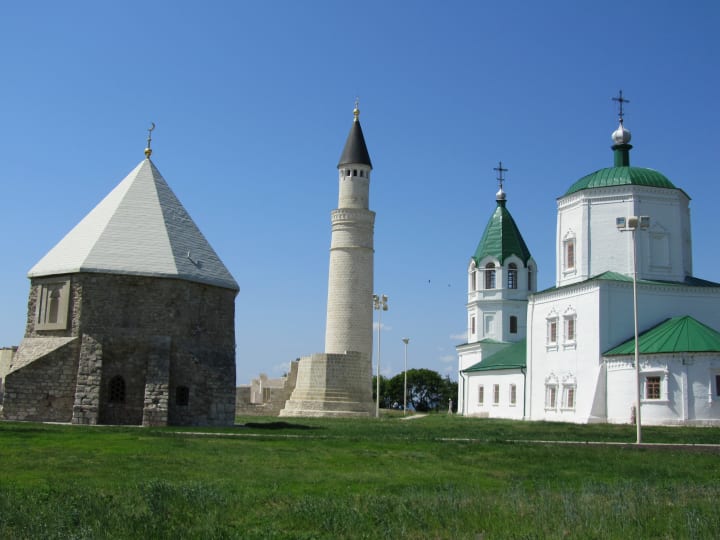 Located in the Volga District of Tatarstan, this particular spot interests me, because of all the ancient buildings I get to see, take photographs off and sit by. There is something about ancient buildings and tall cathedrals that started to interest me, and this has not changed since 2018 after exploring the Cathedral of the Transfiguration in Markham, Ontario. Bolgar reminds me of the sacred and quaint town of Cathedraltown, in which the famous cathedral is situated in. Since 2014, the ancient Bolghar hill fort has been listed in UNESCO World Heritage Sites list. Bolgar was also know as the "Little Hajj", because it was the center of local Islamic movement during the Soviet period. Tatar Muslims and other Muslims from the Soviet Union were unable to travel to Mecca to participate in the hajj, so they travelled to Bolgar to participate in the hajj.
There are several sites and ancient forts such as the Black Chamber, the White Chamber, the Eastern mausoleum, and the New Bolgar Cathedral that I want to photograph and walk around in. In addition to cathedrals, mosques and other places of worship, I also have an interest in discovering ancient forts and castles that are undiscovered and forgotten. While sitting near these specific sites, I would want to have one of my "five minute mindful moments" in which I just sit, look at the building and meditate.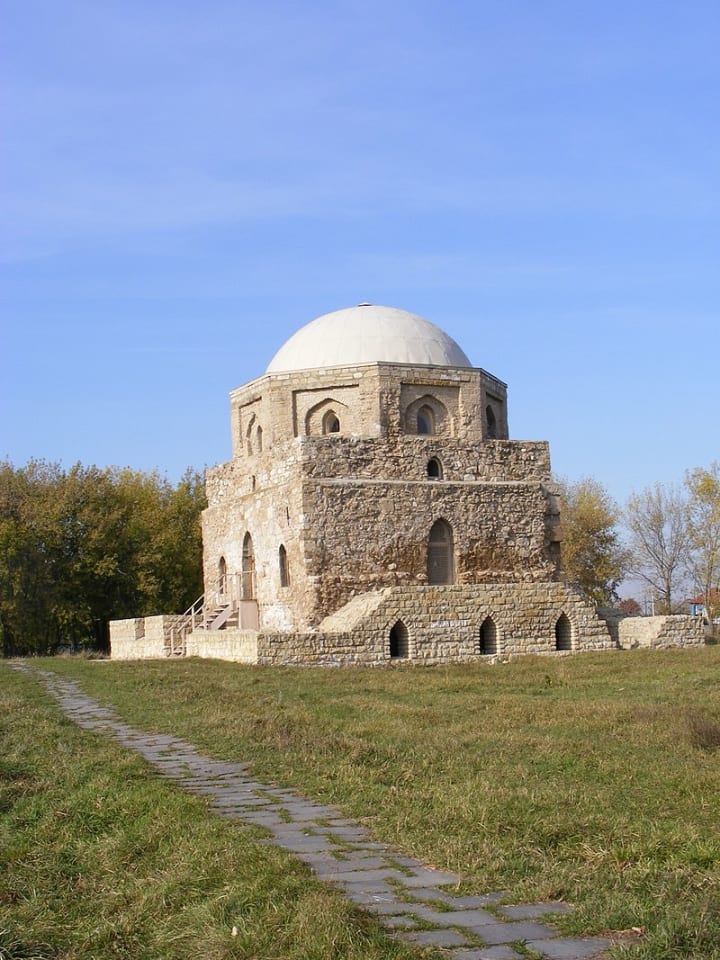 There is another Tatar song that I discovered five months before quarantine began. Tatar singer and model Leyna Shakirova (Leyna Ka) has released several songs and was part of multiple music videos. I like Leyna Ka, because she has a wonderful personality and has the natural gift for music and the arts. Since she is bilingual, she sings, writes social media posts and makes videos in Tatar and Russian. She has also collaborated with Bashkir singer Elvin Grey in Ufa (the capital of the republic of Bashkortostan.
I would love to meet her, if she has a meet and greet in Tatarstan. If she has a concert, I would love to attend just to see her in-person. The videos are one thing, but I believe it would be spectacular to actually see the person physically.
This is Leyna Ka reading and reciting a poem in Tatar
Although this song makes me emotional, it is still a wonderful song to listen to from time to time. The song is called Break Up.
A recent Russian song and music video filmed in Kazan in collaboration with another Tatar singer Venera Ganeeva and other artists from Russia and around the world. The song is called Tatarstan Alga.
All these songs make me want to continue learning the Tatar language and visit Tatarstan!!!