Must See Locations When Traveling to France
Making the Most of Your Vacation in France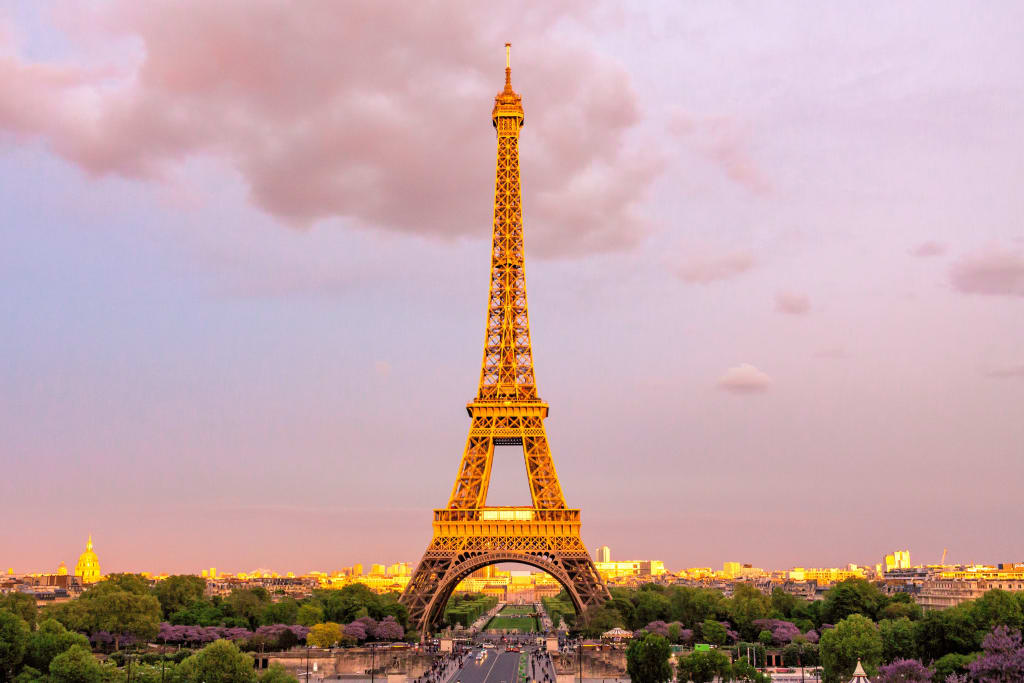 Choosing a place to travel to can be hard, but people should definitely visit France at least one time in their life and experience unforgettable memories. These amazing sights are something you wouldn't normally see on a typical family vacation destination to Utah or in the states. While there are amazing things to do in Utah and in the states, these destinations are something you won't want to miss out on! Here are a few of the places you should go when on a vacation in France.
Eiffel Tower
The Eiffel Tower is recognized around the world. It has been seen in movies, postcards, magazines, and even on television. The Eiffel Tower is definitely a family friendly place to go to. Also, you can find someone or hire a photographer to take pictures with the Eiffel Tower in the background for a mini photoshoot.
In addition, there are other things to do at the Eiffel Tower. For one, a family can climb the staircase with an official tour guide to learn about the history and scratch the Eiffel Tower off the bucket list. Second, you and your family can go at night to see the breathtaking lights. Lastly, you and your family can really enjoy the Eiffel Tower by having a picnic and even mingle with other people as well. "The Eiffel Tower is surrounded by big lawns where Parisians love to sit during spring and summer.'' It's best to go between Spring and Summer seasons.
Disneyland
Disneyland is one of the happiest places in the world, and France is one of the countries that has that amazing theme park. Even though each country's Disneyland is differ from one or the other, they all have one thing in common and that is to have fun. "It encompasses two theme parks, many resort hotels, Disney Nature Resorts, a shopping, dining, and entertainment complex, and a golf course, in addition to several additional recreational and entertainment venues." Disneyland in France will indeed keep your family busy during the visit there.
On the other hand, Disneyland in France is indeed cheaper than USA, but be prepared for the long ride to get there because it takes at least one hour to get there. If you don't know where to start, here are the top rides that visitors go to: Pirates of the Caribbean, Big Thunder Mountain, Phantom Manor, and Star Wars Hyperspace Mountain.
Shopping
Shopping is an activity a family together can do. There will be a lot of souvenirs that will be purchased because France offers unique things. Also, France has stores that fit anybody's price range and shopping can be a full day event, or even a half day event. Boulevard Saint Germain is a high end shopping place that carries designers such as Ralph Lauren, Hugo Boss, and Burberry. Saint-Ouen Flea Market focuses on vintage and antique clothing and accessories. This place is one of the most affordable places in Paris.
Historic Sites
These locations are famous and should be seen during the vacation with family. Arc de Triomphe is an arch that a person can climb and learn its history. The Basilica of the Sacré-Coeur is a mega dome that has one of the largest bells in the world. Army Museum—Les Invalides is an army museum.
Museums
Even though vacation is a lot about leisure and simply having fun, it is important to try to learn new things along the way. "There are a few museums in the city that are actually great points of interest for children of almost any age." Grévin Wax Museum in Paris is a wax museum of famous people around the world. Petit Palais in Paris is an art museum, and Cité des Sciences et de l'Industrie in Paris is a science museum.
When the money is saved up and everyone is free, France is the place to be. France has so much to offer; not only the culture, but also the food and endless entertainment. It is advised to go before the winter season to fully enjoy the entire length of vacationing.