Mountain Getaways That Inspire Wonder and Renew the Spirit
Mountain Trips That Will Inspire You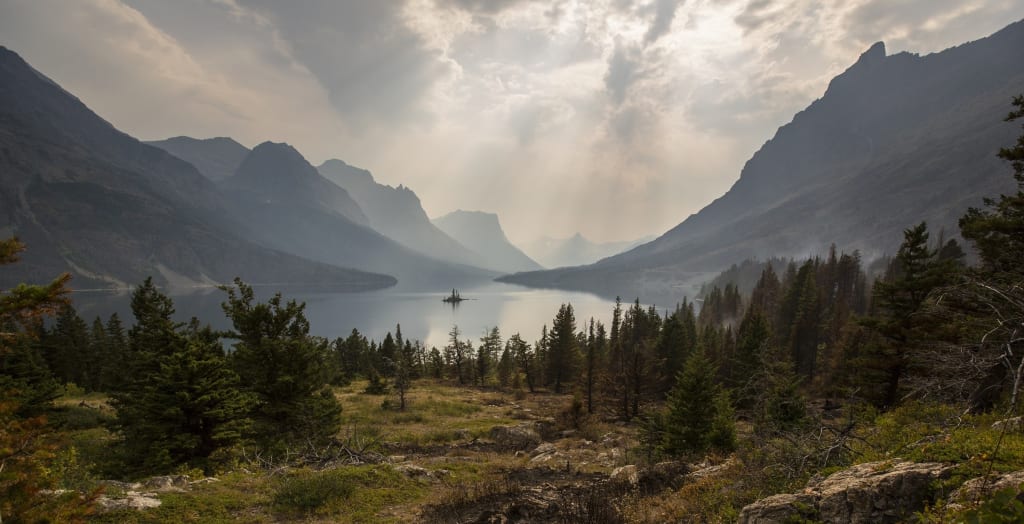 Can anyone escape the call of the mountains? Mountain views inspire us to breathe deeply and soak in the present moment while considering the grand scale of this beautiful world we all call home. If you are looking to get inspired and revitalize your spirit, these incredible mountain destinations are sure to impress!
1. Yosemite National Park, California
If you are looking for a truly iconic mountain getaway, Yosemite should be at the top of your list! Yosemite boasts some of the most unmistakable views in the United States including Half-Dome and El Capitan. The wonders of this vast wilderness don't stop there! Remarkable valleys, giant sequoia trees, massive waterfalls, and imposing cliff faces cover this dramatic landscape. These vistas are so iconic they even drew the attention of famed photographer Ansel Adams who spent a great deal of time in the park. An abundance of campgrounds provide affordable accommodations but be sure to book your site well in advance as they often fill up months early. Recognized as a UNESCO world heritage site, the park draws sizable crowds. Not a fan of crowds? Don't worry! With nearly 1,200 square miles to explore you can always find a piece of Yosemite to yourself.
2. Jackson Hole, Wyoming
A gateway to Grand Teton, Yellowstone, and the National Elk Refuge, Jackson Hole has become a popular mountain destination. Located in a valley and surrounded by mountain views, Jackson Hole immerses you in everything that mountain life has to offer. Whether you are looking for winter skiing, summer hiking, or year-round wildlife spotting this region has no shortage of activities to inspire you to get out in the great outdoors! Astonishing views and a central location make this a photographer's paradise. But even with so many adventures on its doorstep, the town of Jackson Hole itself is a destination worth visiting. With an abundance of rustic charm, world-class dining, shopping, and spas you may never want to leave town! You can find some of the nation's best hotels offering skiing, spas, and dining all under one roof. In the cold winter months, you never even have to leave your hotel! All while still reveling in the gorgeous views. If you do have your heart set on exploring the landscape, the mountains are only a few minutes drive.
3. Provo, Utah
This charming city is a perfect getaway for anyone looking for the unexpected. Best known as the home of Brigham Young University, Provo is an up-and-coming vacation destination that will leave you wanting to come back for more! Situated in the Rocky Mountains, Provo Peak overlooks the city and Utah Lake State Park offers stunning panoramic views. An abundance of hiking trails and scenic drives provide the perfect opportunity to explore the dramatic vistas. Don't miss the popular Y-Trail! It's not the easiest hike but it gives you an unforgettable view of the mountains and the beautiful city below. An active city, Provo provides many things to do if you are looking to take advantage of its beautiful landscape. Rock climbing, mountain biking, hiking, and skiing are all popular activities. You will find no shortage of guides for any adventure imaginable. If you're looking to change it up and spend a day in town there's plenty of things to do in Provo. Shopping, dining, museums, and events certainly make the city of Provo worth exploring in its own right!
Whether you are looking for a remote mountain adventure, a luxurious spa with a view, or the best of town and country; a mountain getaway is a perfect way to renew the spirit and inspire the soul! Get out there and find the wonder of these dramatic landscapes.
travel lists
About the author
Paisley Hansen is a freelance writer and expert in health, fitness, beauty, and fashion. When she isn't writing she can usually be found reading a good book or hitting the gym.
Reader insights
Be the first to share your insights about this piece.
Add your insights