Most Well-Known Resorts Near Bangalore
Life in a metropolitan can be extremely stressful. To escape the rushing lifestyle you can head to any of the dreamy resorts around Bangalore with your gang of buddies or family. The list below showcases some of the best resorts located in the close vicinity of Bangalore:-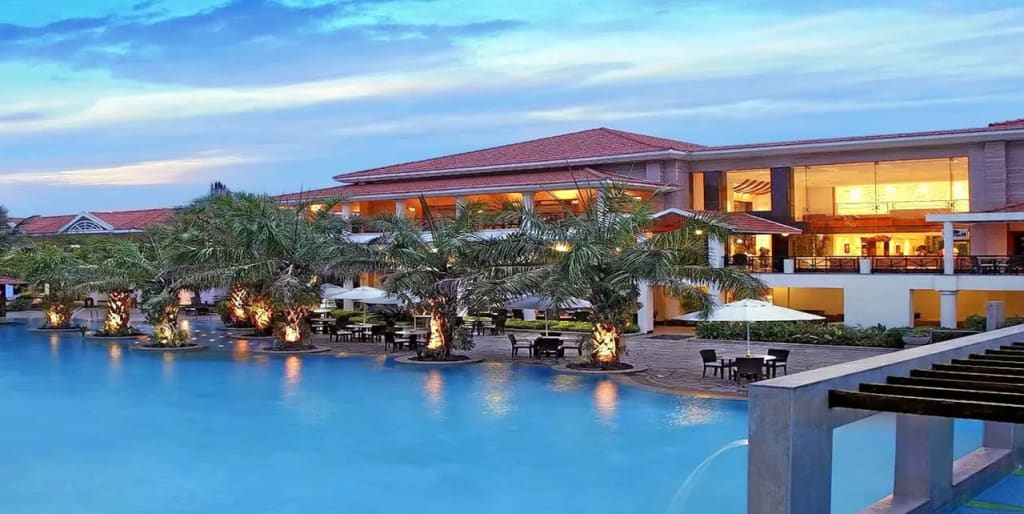 Silent Shores Resort and Spa, Mysore -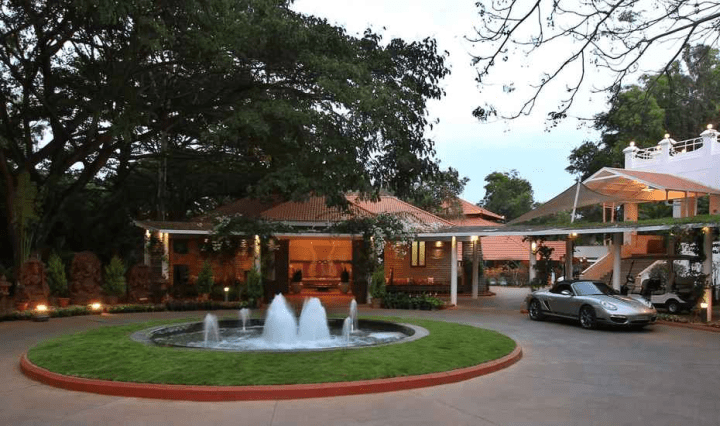 Mysore is a beautiful and renowned hill station nestled about 135 kilometers from Bangalore. It features perfect weather and spending a couple of days at the Silent Shores Resort can prove to be a blissful experience. This is one of the most exquisite resorts around Bangalore.
The resort is conveniently nestled amidst the lush woods. To enjoy the views of the pool or the lawns book the Duplex room or the Suite. There are relaxing spa sessions offered at the resort that you might indulge in.
Country Club Wildlife Resort, Bandipur -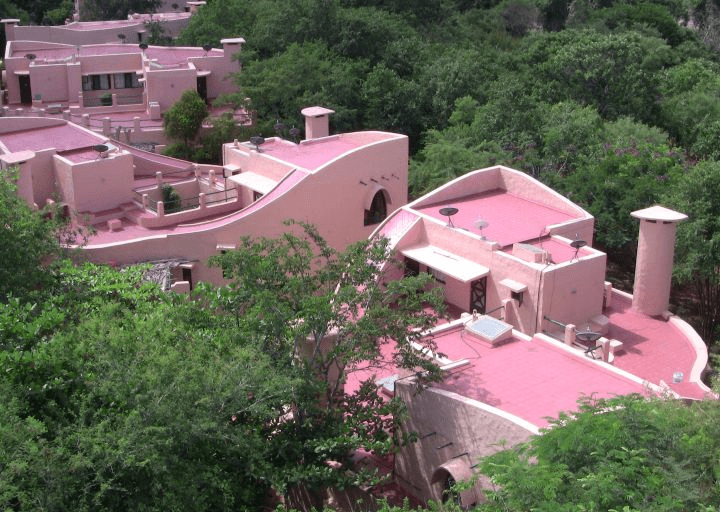 Bandipur is a close getaway renowned for its rich flora and fauna. Country Club is one of the finest resorts in Bandipur where the comfortable cottages offer stunning views of the surroundings. Lying about 220 kilometers from Bangalore, this resort offers varying activity offerings to its guests. One can enjoy guided wildlife safaris, cycling, bonfires, trekking, etc.
Jungle Retreat, Masinagudi -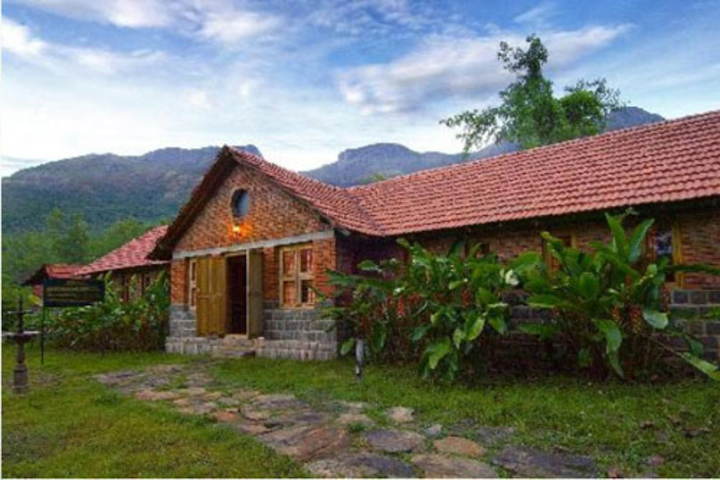 Jungle Retreat is another fine choice amongst beautiful resorts close to Bangalore. Masinagudi is a picturesque hill station nestled away in the beautiful Mudumalai. This excellent resort is tucked away in an ideal location surrounded by lush greenery ensuring a memorable holiday.
The resort is located about 237 kilometers from Bangalore and one can take a car ride to the place. For a unique experience, you must try booking a tree house. If you wish to enjoy a luxurious stay, check out the luxurious suite of the resort. Along with a comfortable stay, the resort also arranges for several activities like trekking, birds watching, and tea plantation walks.
Also see : Why Jaisalmer is famous?
The Serai Resort, Chikmagalur -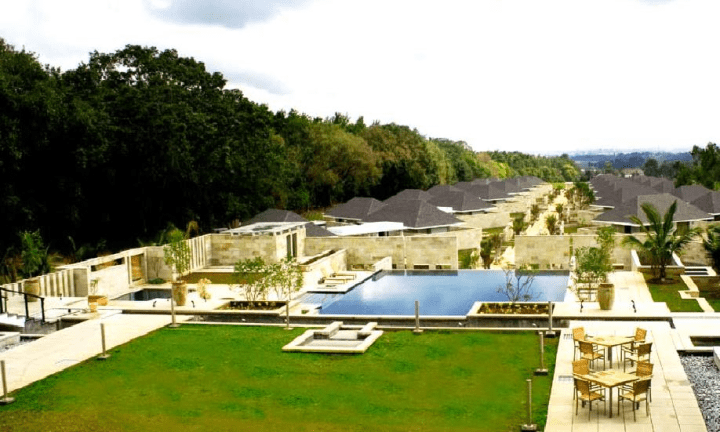 If you wish to reside in nature's lap then the Serai Resort of Chikmagalur is an ideal pick. The resort is conveniently set amidst lush coffee plantations with amazing offerings like comfortable interiors.
The place is around 243 kilometers from Bangalore where you get to choose amongst Swiss cottages and Indonesian cottages as per your desire. The cottages offer a stunning view of the surroundings along with explicit decor. You can enjoy taking a coffee plantation tour, trekking expedition, and a relaxing spa if desired and have the resort arrange it for you.
Orange Country Resort, Coorg -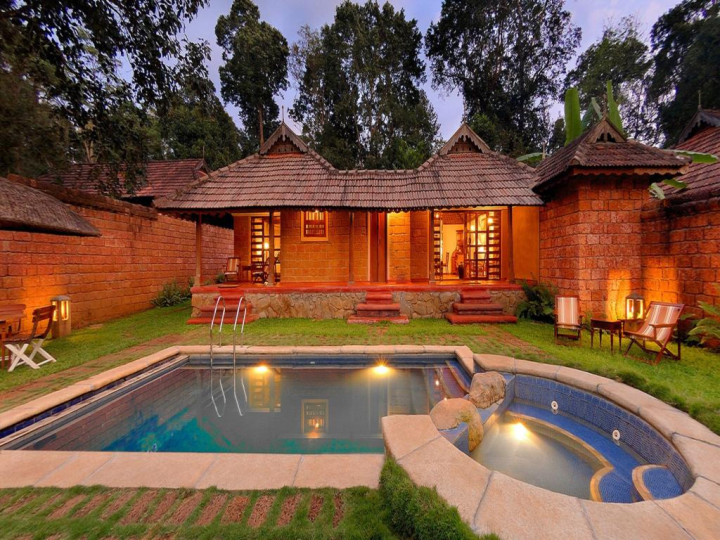 Coorg is renowned for its natural beauty and Orange Country Resort is one of the finest places to experience the best of this hill station. Orange Country is an excellent example of luxury and beauty.
The soothing ambiance makes it a worthy destination for all those looking out for an escape. The resort is nestled 284 kilometers from Bangalore. They feature luxurious villas that offer stunning views of the beautiful surroundings. To get more insights about this place see some review of thrillophilia.
Guhantara Resort, Kaggalipura -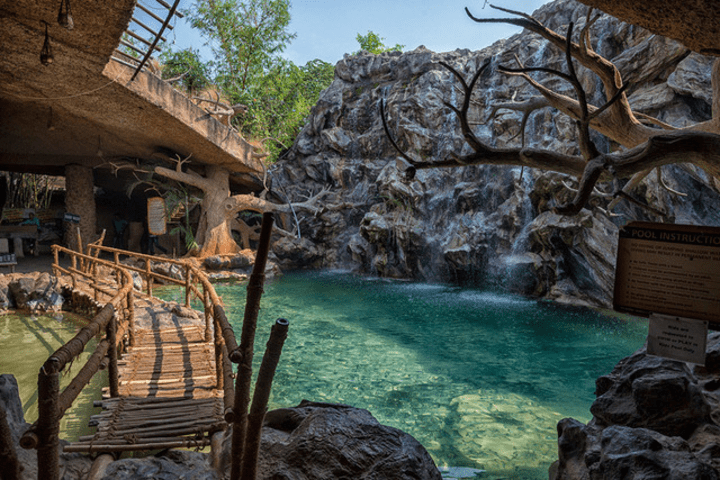 If you desire an adventure-filled weekend from the city then Guhantara Resort is a choice worth considering. It allows one to escape into ancient caves and impart an adventurous time ahead. The Guhantara is nestled about 10 meters below the ground and the fine designing is done just like that of an ancient cave.
Your stay at this resort would allow you to nestle amidst a cave-like setting. It is located merely 30 kilometers away from Bangalore city and you can reach it within a short time. Additionally, you get to enjoy various activities like zip-lining, fish spa, horse riding, and an ayurvedic spa.
Must Read: Trekking sites for adventure seekers
Gold Coin Resort, Andapura -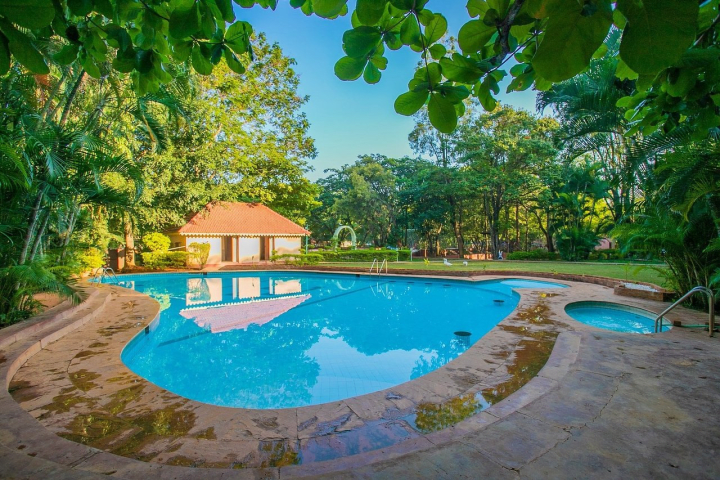 Nestled about 23 kilometers from Bangalore lies an abode of excellence in the name of Gold Coin Resort. The built of the resort follows the concept of mingling nature and heritage where one gets to enjoy nature with luxurious offerings. The luxurious cottages feature designer showers and a pretty patio amidst all the other offerings.