Most Bizarre Museums In America
Obsessed with things we don't understand, the most bizarre museums in America are popular tourist destinations.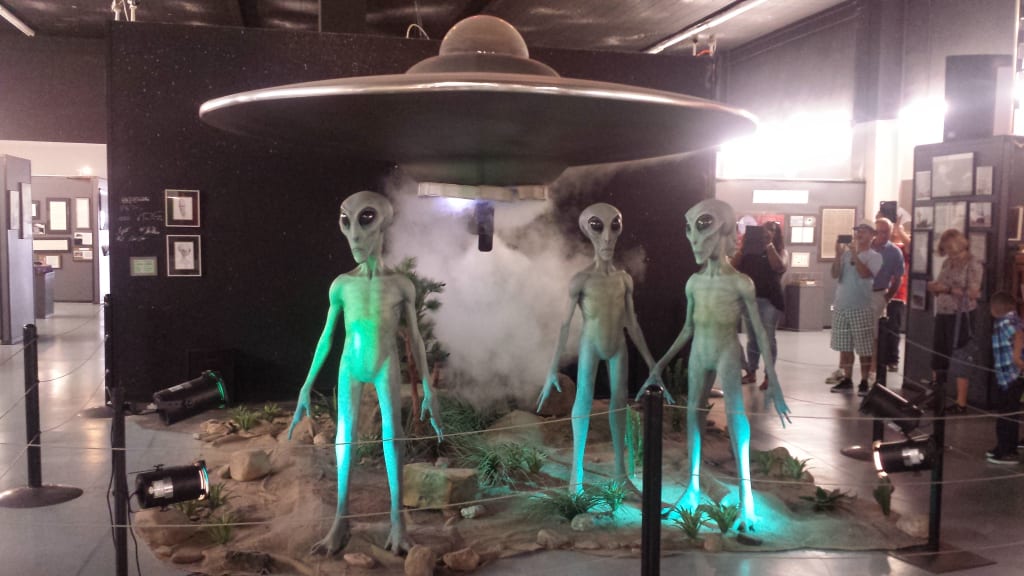 America's fascination with the strange has always been around. It's one of the reasons why P.T. Barnum's freak shows helped launch him into stardom and helped him retire a millionaire. Though freak shows may no longer be as popular, the fact is that Americans still are deeply enamored with the strange.
With all the love we have to show for the weird, it comes as no surprise that there are some very bizarre museums in America. Here are some of the weirdest ones out there, according to travelers.
The Mutter Museum Of Medical Oddities - Philadelphia, PA
Once a medical student-only museum dedicated to helping future doctors learn more about some of the rarest conditions on Earth, the Mutter Museum of Medical Oddities has lately opened its doors to the general public. As the name suggests, the museum itself is filled with skeletons, models, and photographs of people who have been diagnosed with debilitating diseases, born with birth defects, and died under strange forensic circumstances.
Famous exhibits include a massive tumor, the "Soap Lady," and a preserved example of a trisomic animal born with cyclopia. Rumors also suggest that there are secret exhibits for medical school students only. For many people, this museum is as close as they'll ever get to an old fashioned freak show.
The International Cryptozoology Museum - Portland, ME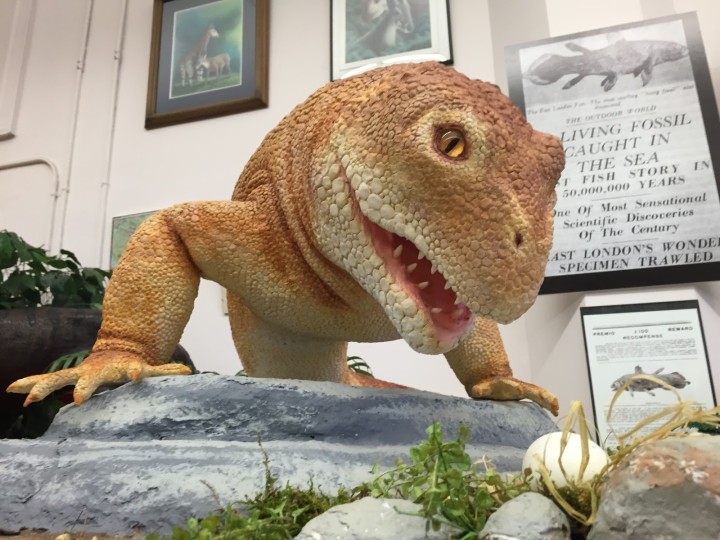 Is there anything stranger than a museum that's dedicated to animals that may or may not exist? Portland's own International Cryptozoology Museum is all about the world of cryptozoology - animals that are legendary by nature, but never quite caught on tape.
This affordable museum allows you to see models of what these creatures were supposed to look like, learn about their legends, and also just get a better grip on what life would be like if they were, in fact, real.
Historic Auto Collections - Roscoe, IL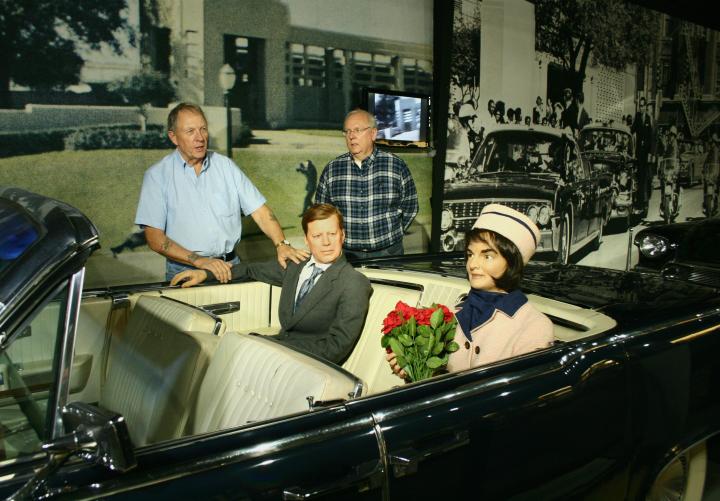 Deep in the heart of Illinois, this massive museum is dedicated to showing cars that have changed history, found a place in our hearts, and just made our lives better. Though there are definitely other car museums out there that are bigger, this one has a couple of pretty major exhibits that definitely set it aside from the rest.
This venue's biggest accomplishments includes having a real, movie-shot Batmobile, as well as the original DeLorean from Back to the Future.
Museum Of The Weird - Austin, TX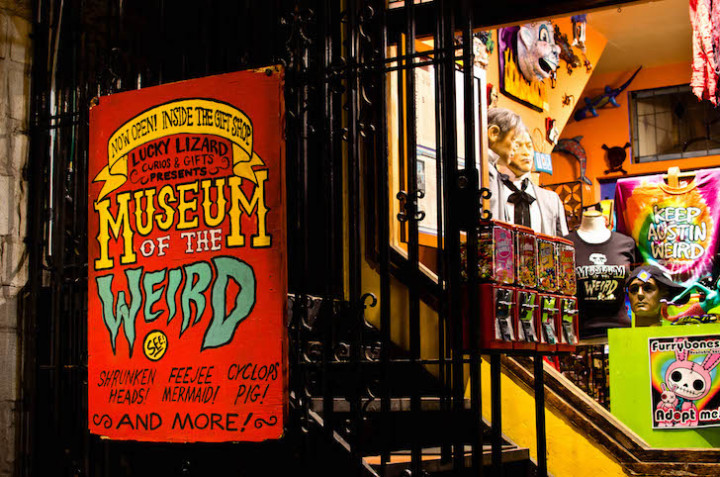 This museum doesn't even try to hide the fact that it's known for being weird. It's actually called the Museum of the Weird. As the name suggests, this museums is basically a walk-in curiosity cabinet.
There's no real theme to the museum itself. Sometimes, you'll find memento mori from the 19th century. Other times, it'll be psychedelic art. No matter what you're looking at, it will be bizarre as can be - and that's why it regularly ranks as the most bizarre museum in the United States.
Oh - and it has a gift shop, so you can take the weird home with you.
The International UFO Museum - Roswell, NM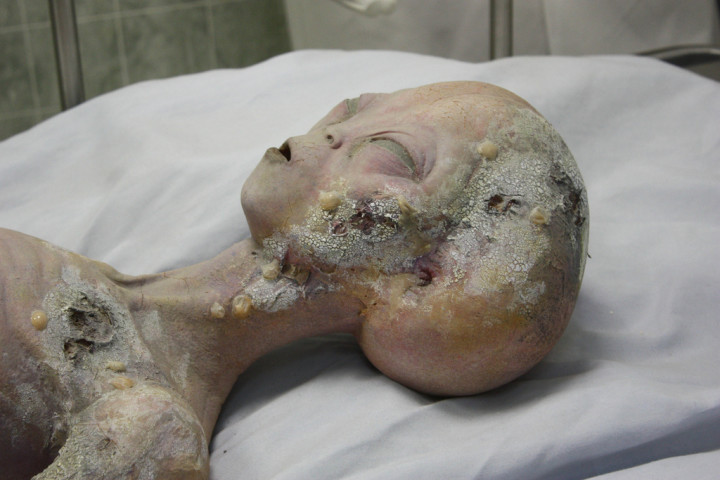 Of course, this one would have to be in Roswell. As the museum's name and location would suggest, this venue has an incredibly detailed display asking what really happened that night in 1947 - and it also has a bunch of interesting exhibits about how the idea of aliens visiting earth came about.
That being said, there are a couple of references to pop culture out there, too. Surprisingly, a large portion of their museum exhibits also deal with discussing the possibility of a government coverup.
If you're a fan of War of the Worlds-style science fiction, a conspiracy theorist, or if you just like the idea of alien visitors out there among us, this museum is a must-see.
The Idaho Potato Museum - Blackfoot, ID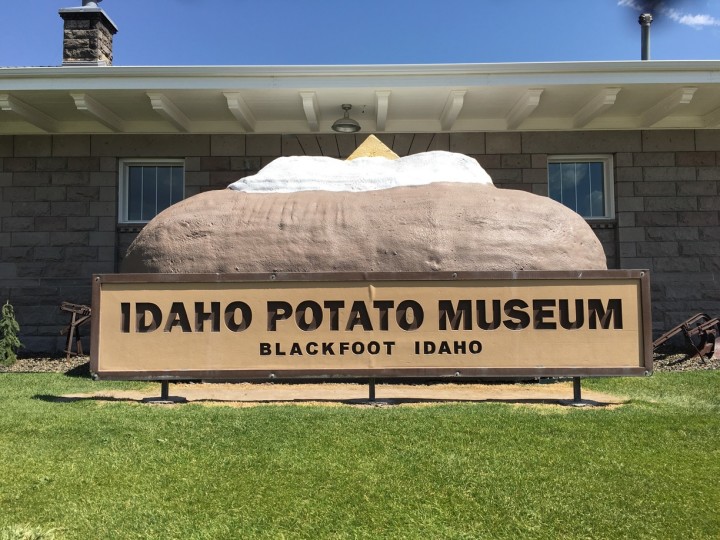 There are a lot of things that people would expect to see a museum built around. Folk art, personal collections that have grown to insane levels, aliens, even pop culture seem to be fair game. But, the Idaho Potato Museum isn't anything like that. Rather, it's all about potatoes - possibly the world's stupidest plant.
That being said, it's kind of a weird museum. There's even a potato signed by Dan Quayle here.
The Neon Museum - Las Vegas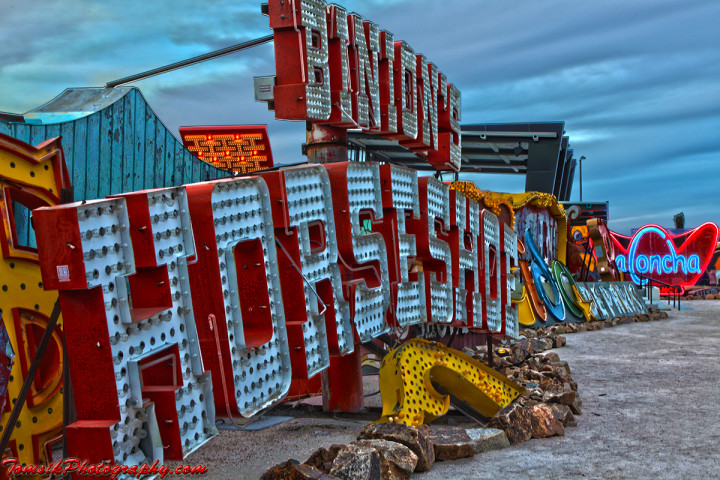 Vegas is also known as Neon City thanks to all the massive flashing signs on the boulevard stretch. With Vegas, as soon as a sign shows a little bit of wear and tear, it's replaced. Did you ever wonder where the signs of old go?
They all end up at the Neon Museum - Sin City's real-life neon graveyard. This surprisingly cheap attraction lets you see the neon signs in action at night, and just has an ever so slightly creepy atmosphere.
Coney Island Museum - New York, NY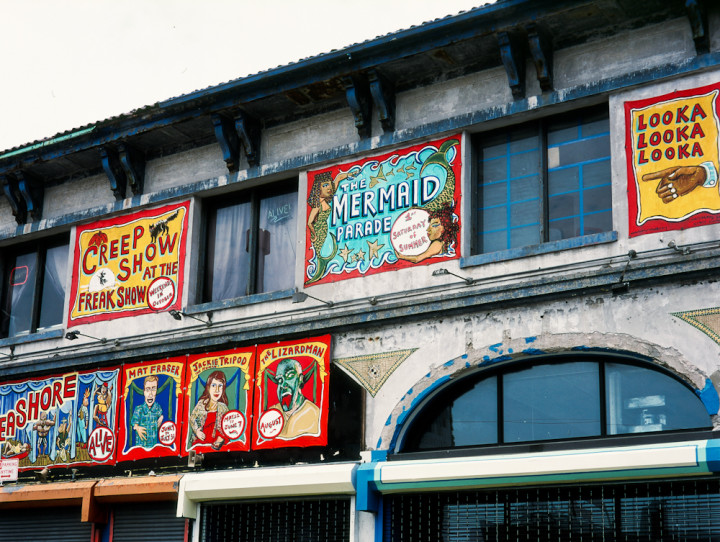 Coney Island's famously campy seaside attractions are known the world over for their old time fun. Though the area is more known for crime these days, the truth is that no one can deny how much impact this boardwalk had on American culture.
That being said, the museum dedicated to Coney Island's quirkiness definitely has that same strange-but-classic flair. The Coney Island Museum is a great place to go if you want to check out 50s carnie kitsch, or a full model of what the area used to look like.
The Presidential Archives - Philadelphia, PA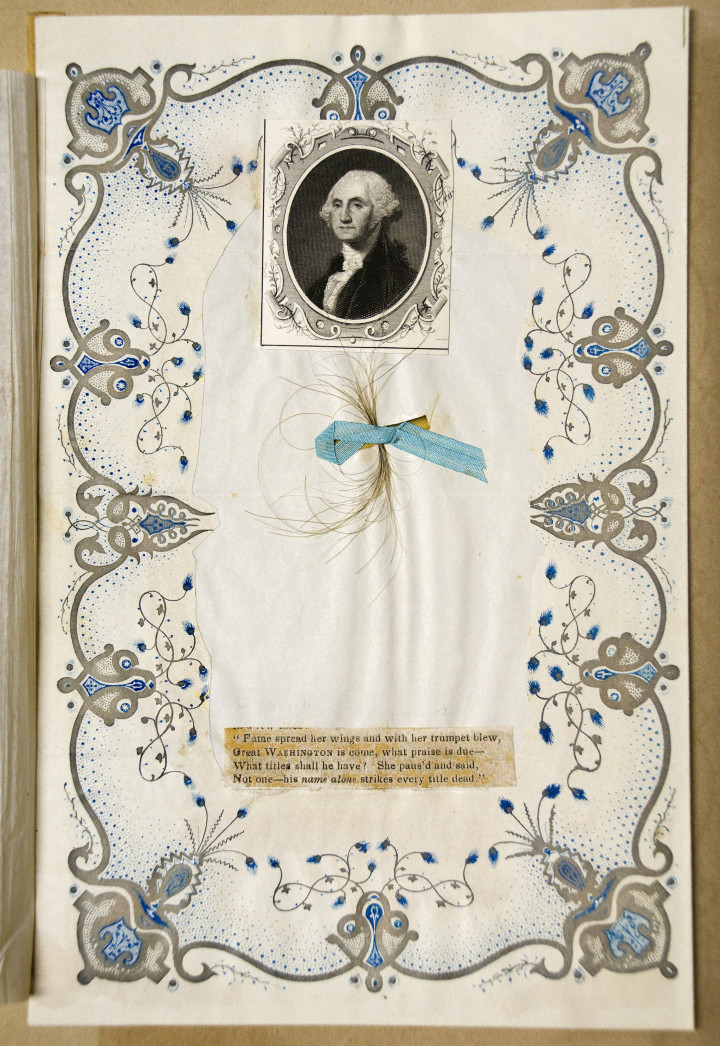 This museum doesn't really sound that strange, does it? On first glance, it's really not that strange - until, of course, visitors find out that you can actually see a catalog of locks of hair from almost every president prior to the 1950s.
This display was put into the forefront by Drexel in 2016, and though it may be in the background now, it's still viewable by request. How strange is that?
The Museum Of Bad Art - Deadham, MA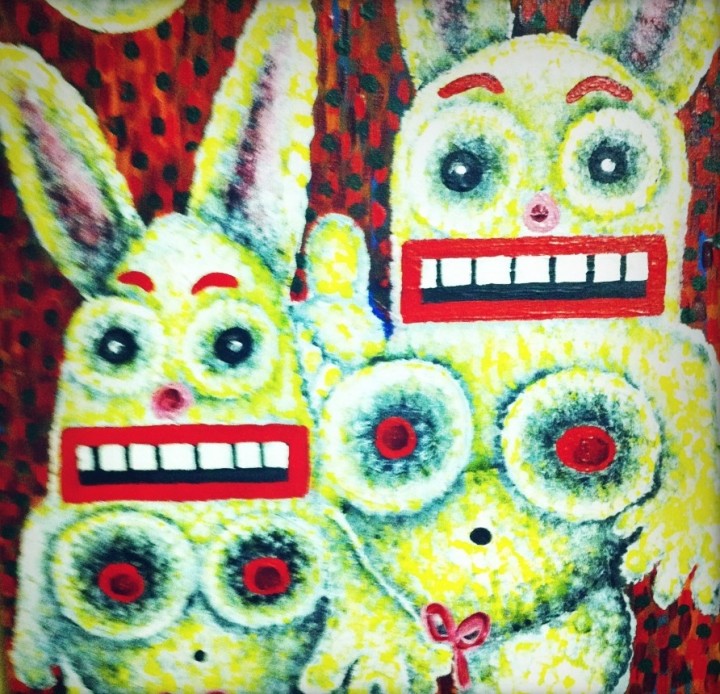 The Museum of Bad Art is all about displaying works of art that look terrible. Some of the art pieces are downright terrible, while others are just off-kilter in an interesting way.
Technically, the art isn't really always bad, per se. Rather, it's one of those museums that makes you appreciate people's hard work at creating art. Some of the art actually is pretty interesting. However, it's still strange to see so much artwork that is that awkwardly bad on display.
Currently, MoBA has three campuses due to the runaway success that it's had.
The Bunny Museum - Pasadena, CA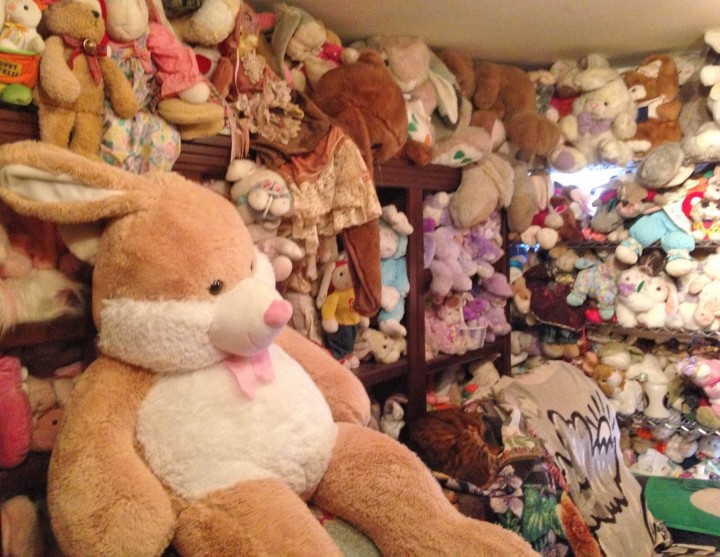 To a point, it's easy to see why bunnies would end up getting a museum. They're cute, they hop around, and they're cuddly. Some of our favorite cartoon characters are based on rabbits. This museum has live bunnies you can play with - but that's not what makes it so strange.
The reason why the Bunny Museum is strange is because it's literally filled to the brim with bunny memorabilia. Any kind of art, statue, or goodie you could imagine with a bunny on it is here on display. To a point, it's a little unsettling.
The International Spy Museum - Washington, D.C.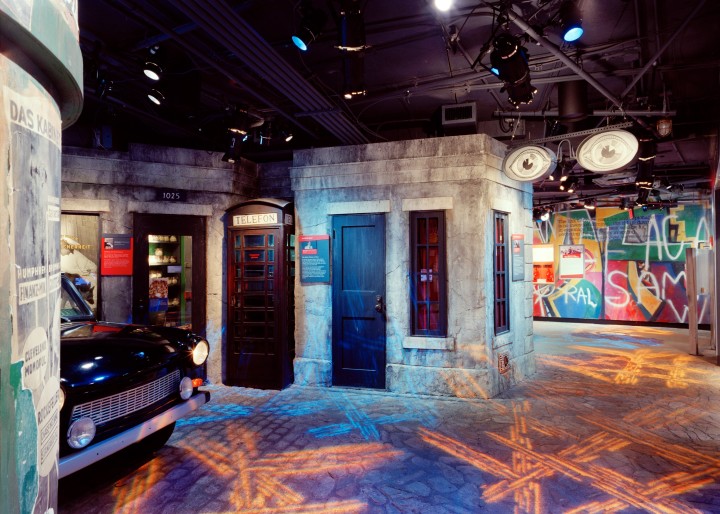 Espionage and spies have always captivated the minds of Americans. It's why we always want to watch James Bond movies, why Spy Vs. Spy has lasted for so long in MAD Magazine, and why so many movies involve secret agents fighting covert wars.
At the International Spy Museum, people actually get to see the real workings behinds some of the most famous spies in history, how espionage is (or was) done, and even get to try out some cool spy gear.
Circus World Museum - Baraboo, WI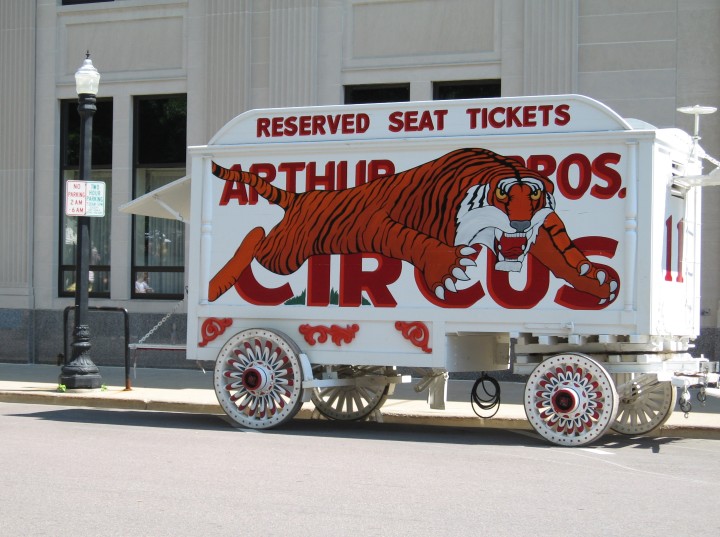 We're really not clowning around here. Baraboo's Circus World Museum breathes life back into the circus entertainment of old by letting people see live circus carts, cool exhibits from old circus shows, and learn about some of the coolest shows to have ever existed.
The reason why this is weird should be obvious: circuses were pretty darn strange in the old days - but strange in a cool way. Find out how weird they got when you visit!