Luxury Travel by Train in the USA and Abroad
All aboard!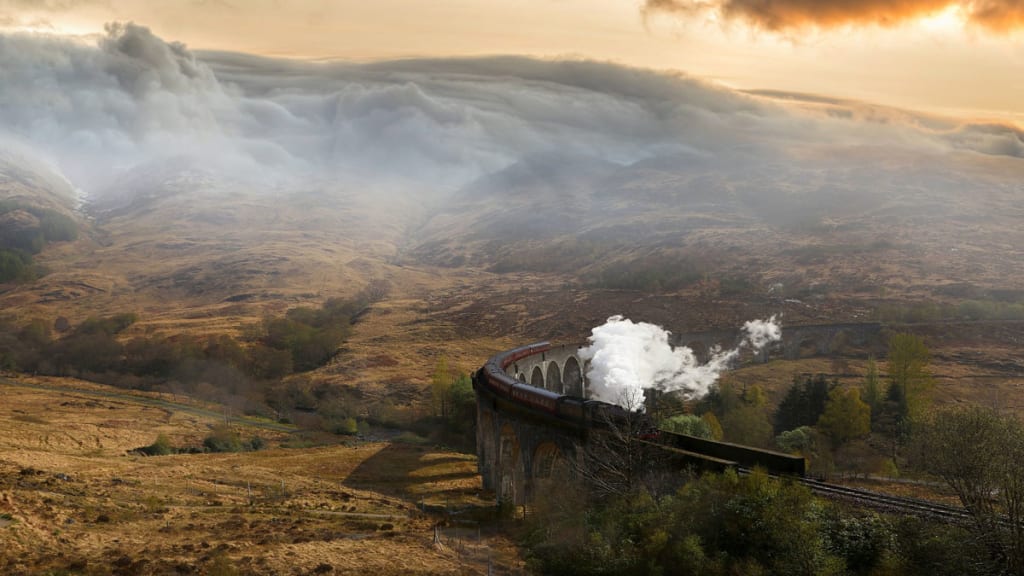 Luxury travel by train is an ever growing trend here in the USA and around the world. There is something so poetic about the sound of the rails as they cut through the night. Hearing that faint whistle fade in and out again across a flat, quiet landscape conjures up fond memories of yellowing paperback books and romantic movies; a time when traveling by rail was not just preferred but necessary due to the infrastructure in countries around the world.
Join us as we visit some of our favorite top luxury train travel companies in North America and beyond. While it may not be practical to take a long term vacation on a train, everyone can enjoy an excursion that is immensely romantic or super luxurious – whether you are married with children or never plan to settle down (ever!).
If you've ever wondered what it would be like to ride in a mobile hotel while traveling, you don't have to any more. Rocky Mountaineer takes vacationers on an incredible rail route through the Canadian Rockies and now the Western Regions of the United States that lasts for several days. It is usually booked months or even years in advance, so if you see that it looks good for your schedule, I suggest booking right away because a lot of these great packages won't last long before they're gone!
On the new US journey, experience two days of extraordinary landscapes between Moab, Utah and Denver, Colorado. You will see vast canyons, inspiring deserts, natural archways, enchanting hoodoos and more. This rail route is filled with highlights best seen by train, including Ruby Canyon, Mount Logan and crossing the Continental Divide. If two days isn't enough for you, you can extend your vacation in either Las Vegas or Salt Lake City.
If you are looking for their more traditional routes and different classes of service, check out their routes through Canada. These generally begin in Vancouver but you can combine some as an additional option for a longer adventure. Click here to explore your options and feel free to reach out with any questions you may have.
If you are thinking of a train trip outside North America, look no further than Belmond. The Belmond luxury train experience is an unforgettable way to travel through picturesque landscapes and fascinating cultures. No other form of transport captures the romance, adventure and elegance of train travel like a trip with them. A classic ride on a Belmond train will make your journey a truly exceptional and unique experience filled with fine dining, elegant accommodations as well as amenities at every turn. From Belmond Royal Scotsman or an adventure on the Orient-Express, the class of service you will experience will amaze you. With help booking your adventure, contact your local travel advisor or click here to explore more journeys.
Traveling by train around the world is more pocket friendly, adventurous and sustainable. It also goes hand in hand with your desire to see the world on a different level. The best thing about taking this form of vacation it that you do not have to fly from one end of the country. You get to see it up close. You get to see the details of what makes that destination so very special. From climbing the mountains of Peru to watching the Outback of Australia go by to luxury travel by train in India, there are luxury travel by train journeys across the globe. Click here to explore more and one of our luxury travel advisors with any questions you may have.
********************
Thank you so much for taking the time to read my article!
If you would like to learn more please visit:
https://www.genxluxe.com/luxury-travel-by-train-in-the-usa-and-abroad/
travel tips
About the author
Travel blogger, author and wine lover who loves creativity in all aspects of life.
@genxluxetravel & @graphixmgr
Reader insights
Be the first to share your insights about this piece.
Add your insights