London-To-New York for as Cheap as Possible!
So I picked up on the so called 'hype' that everyone seems to be doing lately, and that's budget travel. I set myself a goal to get myself to and from NYC and stay in a hotel for five nights for as cheap as possible. Did I manage or did I fail?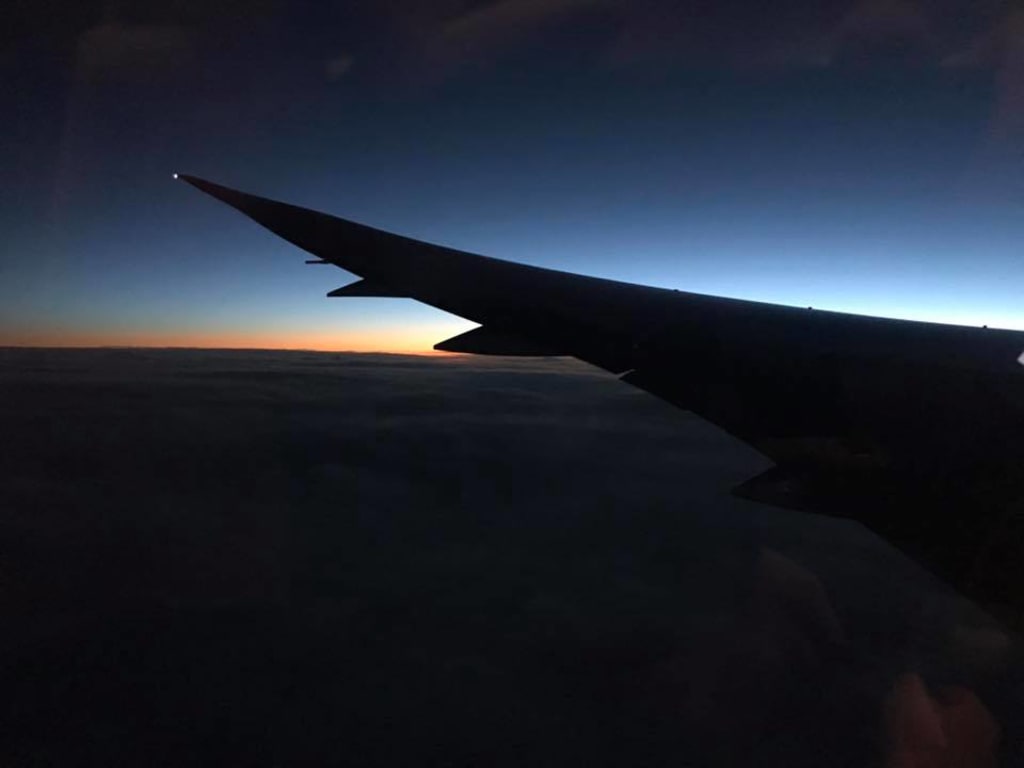 First, if I wanted to save as much money as possible I had to do some research. I searched sites such as Sky Scanner and Kayak to find some cheap deals then I used what I had learned from those sites to find my ideal, cheapest flight. As for the hotel, I searched Booking.com to find cheap hotel deals and then used what I learned to find my ideal cheap hotel. My research really didn't take long. Once I had shopped around a little it became obvious to me that my choices were limited, after all, budget travel to one of the most expensive cities in the USA isn't going to be the easiest task. Here's what I found and what my plan of action was!
Finding the Right Departure and Arrival Airports, and Finding the Right Airline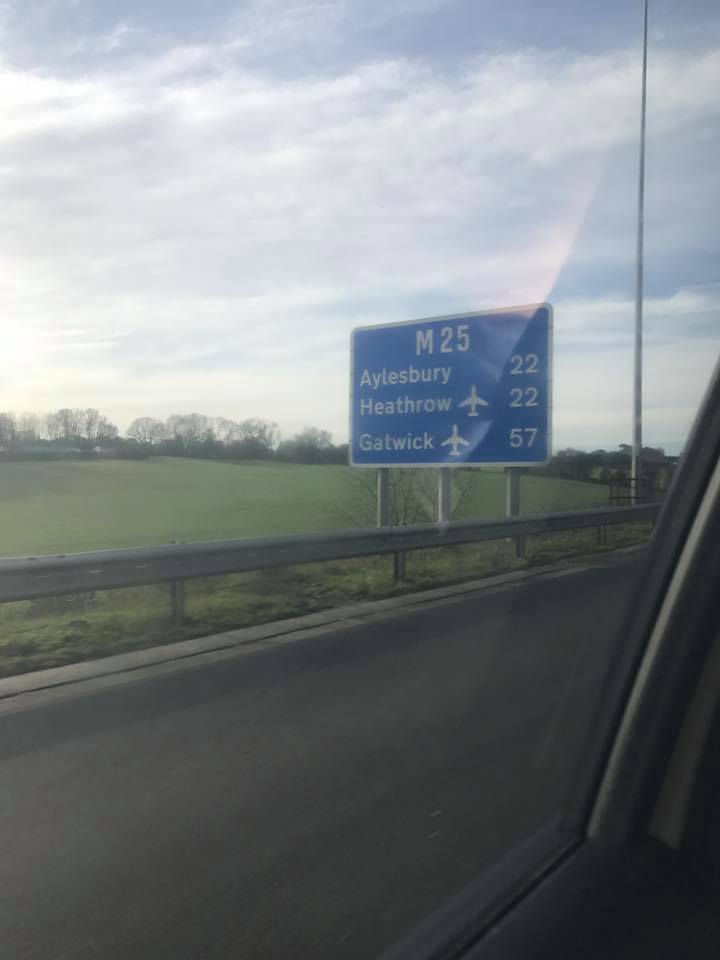 Finding the right airport to fly out of and fly into was my first task. There are multiple airports in the London area, as well as multiple airports in the New York City area too. I had to find the right pair to find the cheapest deals. Surprisingly, I found that to fly into JFK was a lot cheaper than flying into the likes of Newark. Maybe this has something to do with airport taxes, etc. I'm not 100 percent sure, but I chose JFK to fly into. I searched for flights leaving from London's Heathrow and Gatwick airports with a few different airlines but found them all rather expensive. I didn't want to connect via anywhere, my ideal flights would be point to point. Yes, I know I'm being very picky considering I'm trying to watch the pennies, then I come across it... Norwegian Air Shuttle! Norwegian are one of Europe's fastest growing budget airlines and they also fly long haul. I priced up flights from London Gatwick to New York's John F. Kennedy and I couldn't believe the prices in front of my eyes. £169 London to New York and £172 New York to London. I chose the hand baggage only fare as I can pack light, and my total for the flights was £341 return. This was cheaper than any of the other fares quoted on the compare websites. I bagged this deal straight away, paid and got my confirmation. I was really pleased with how cheap these flights were, as usually I pay around £600-700 return from any London airport to JFK.
Finding the Right Hotel to Stay at for the Lowest Rate per Night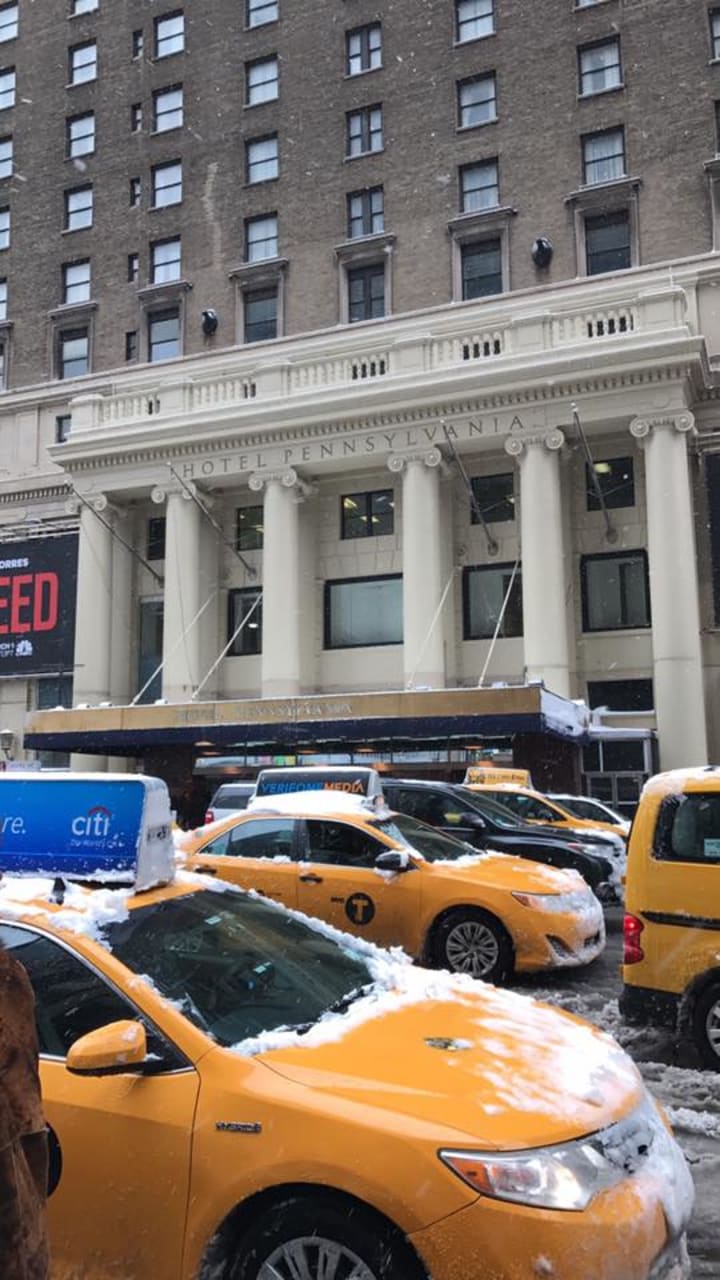 I did some hotel searches on Booking.com to see what looked cheap, yet decent. I found a few good hotels for cheap rates but the locations weren't the best. Some were in Brooklyn, others in Queens. I wanted central, I wanted Manhattan and ideally, I wanted Midtown. Yes, again I know I'm budgeting so can I really be so picky with my choices? Yes, yes I can if I put my mind to it. I remembered staying in a reasonable hotel with my college group on a trip, I decided to quickly search for it on google and price up a room for five nights and voila, once again the prices on the screen had my jaw dropping to the ground. Hotel Pennsylvania—$585.51 including taxes for a two-star hotel right opposite Penn Station. I knew I couldn't get anything this central for any cheaper but I had to check, but my searches showed nothing this cheap anywhere else in the surrounding areas. I didn't't want to wait much longer in case the deal disappeared from my screen so I booked it straight away. This price also included free breakfast at a cafe just a block away from the hotel. Even though the hotel is rated two stars, I knew I had stayed here before and I knew it wasn't a bad hotel. I've stayed in three star hotels which are a lot more shabby and ran down than this place. It was perfect for me.
Transport to and From JFK to Manhattan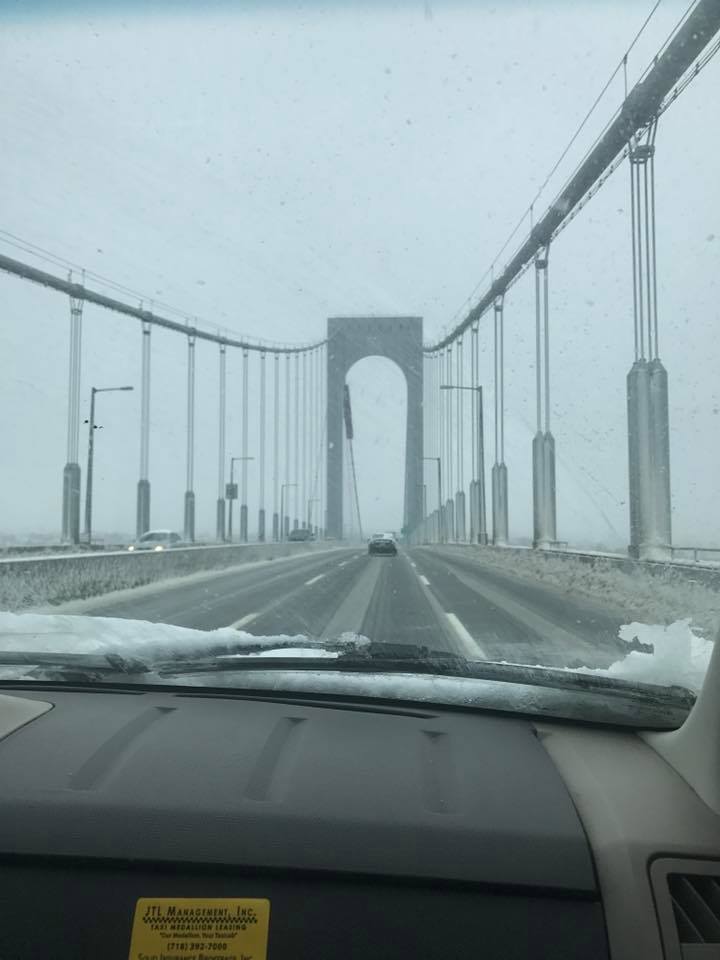 When I considered transport to and from the airport I had a moment where safety and reliability come into mind. You can find online private hire companies who charge you around $35 each way to and from the New York airports but I had read reviews and they didn't sound too reliable and customer service was poor. Another option was using the subway to get into the city, but this meant getting on a bus from the airport to the subway station then getting the subway into the city which would take far too long. Yes, it would have been the cheaper options and that is why I am mentioning them. I trusted my gut and I decided to stick with the good old yellow cabs right outside the arrivals hall. New York have a set fare and you'll often hear the taxi dispatchers stood outside the terminal buildings shouting "$52 to the city"! After you pay tolls and tip your cabbie it costs around $60 each way. I chose this option only because I may have been budgeting but reliability is of big importance to me when I travel and I felt that this would have me feeling easy about my journey instead of wondering if my private transfer would even show up or if I had got the right bus from the airport to the subway. So, $60 it was each way and that adds up to $120.
Food and drinks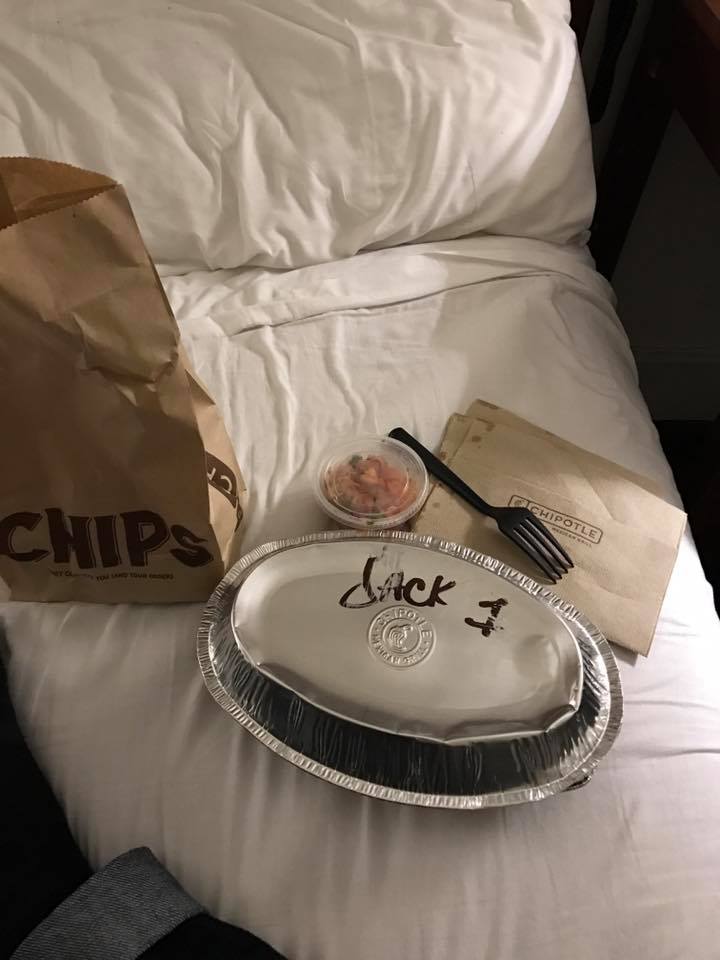 As bad as it sounds, I ate fast food all day every day for the whole time I was there. It really is the cheapest option. Food from restaurants in New York is not cheap, not at all. Then if you think about having to tip the waiter for their service also, that bill just keeps on growing and growing. Try McDonalds, Wendy's, BK, Chipotle, etc. and you'll be fine. I never spent more than $15 a day on food and drinks. I'd get my drinks from fast food places or if I was passing Walgreens or 7-Eleven, I'd stop by and grab a few tasty beverages for a couple dollars. I just kept them in my hotel room. Eat from the dollar menu or value menus in fast food places. I agree, its probably not very good for you but it's only for a week, this way you're pretty much guaranteed to save hundreds as you can easily spend $60-80 dollars in a restaurant anywhere in Manhattan.
Attractions and sightseeing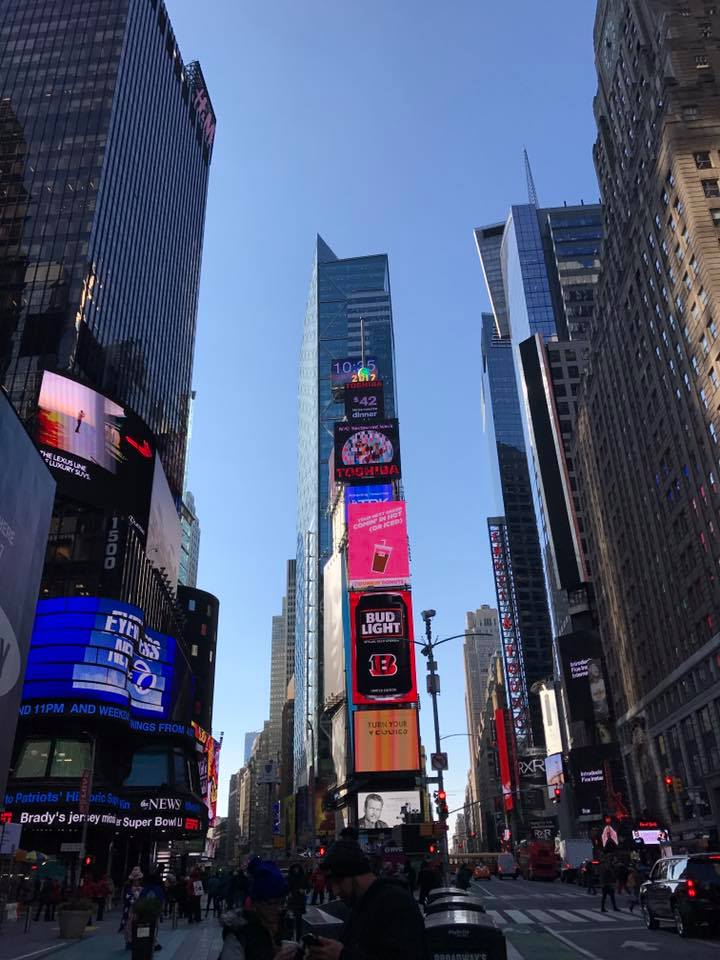 Now this is where it got expensive, but I remembered I was on a budget. I found a website called City Pass, the pass cost me around $100 and I got admission into a few select attractions with the pass. Some places have separate lines for people who have the pass, kind of a fast track which is ideal and a good benefit. I used my pass to get into The American Museum of Natural History, The 9/11 Memorial Museum, The Top of the Rock, and also the Empire State Building. I'm sure there was a few more things I could have gotten into with this pass but my time and schedule was limited and these are what I chose to do. I would recommend getting one of these passes to anyone who is trying to budget on their trip.
My Overall Opinion of My Budget Experience
I'm torn between telling you that I found it successful or a failure. As much as I'd like to say I did well with watching my spending and saving money as I went along, I don't think I tried hard enough. I think budget travel is great for people who are travelling together as a group, maybe a group of friends. The hotel costs split between a group of friends would significantly reduce what each person is paying out, and same with taxi costs. Split the bill of transport between a group of friends and they're all paying a fraction of what one person is paying. So, to conclude my budget travel trip... No. I found that budget travel alone is very difficult. Finding deals for flights and hotels was great and I feel like I did save myself a small fortune, but once arriving in the city and having to pay for the taxi and attractions, etc. I'd have been just as better off if I had used a travel agent or tour operator. Maybe I jumped in at the deep end and rushed everything along as quick as I could because I was so eager to try and succeed. Next time I would do things differently, take more time to plan out what I would be doing whilst I'm there and definitely not alone, companions are essential. Share the costs with great friends and good company, and I'm pretty sure your budget travel trip will be a lot more successful than mine was.