Living in Sarasota, FL
The Cultural Center of West Coast Florida & a Very Livable Vacation Town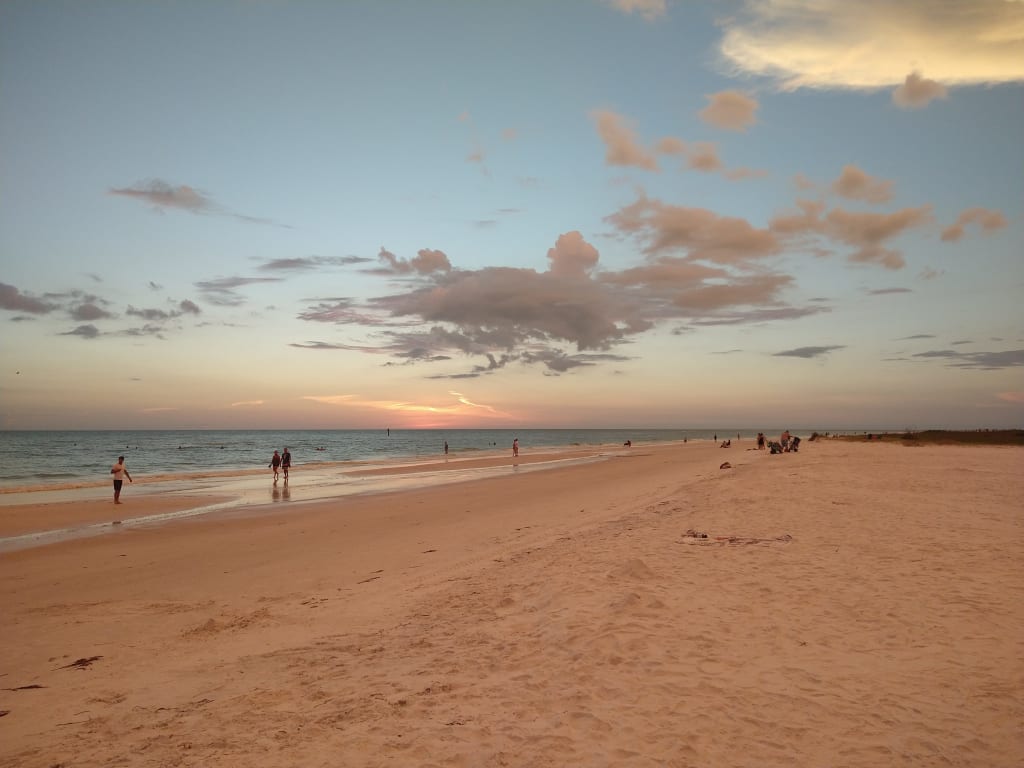 Siesta Key Beach
Sarasota, located on the West coast of Florida just below the Sunshine Skyway bridge from Tampa/St. Petersburg, FL, has some of the best beaches, scenery, eateries, culture and art experiences you would love. I moved down here from Charlotte, NC over 6 years ago and feel like I have been in paradise everyday I wake up.
The Ringling family I believe put this place as a cultural hub on the map. Their mansion is here on the Sarasota Bay, along with their museums and the Ringling School of the Art and Design. The Ringling ties are very interesting, do your research before you come down, it is unbelievable and a great piece of Americana history.
I am going to give you my favorite top things to do here in this sparkly, rich and nature abundant town that after living her for years I still enjoy them regularly.
1. Walk/Bike riding ability
It does not seem to matter what part of town you live in, Sarasota has great means of safely riding your bike or walking just about anywhere and to do just about anything. Parks are a plenty, and even if you are staying on an Island or a Key away from the main land, there will always be a park within walking or riding distance that is not too far to visit. That also means if you need a quick bite to eat or want to grab that loaf of bread and bottle of wine to have with dinner, you can hop on your bike or slide on your flip flops and go out and find you something convenient and you will also have some awesome scenery along your journey.
2. Going to the beach
Of course I have my favorite spots with friends and my husband, but depending on the type of beach experience you are wanting to have there are a multitude of beaches that will leave you feeling refreshed, rejuvenated and grateful you made the trek. Siesta Key beach is the famous beach here, there is wide stretch of white powdery sand where you and your crew can set up shop for a full day of beach activity and have facilities, but with the beach being wide it is a haul to go back to the car or to use the restrooms or get a rinse from the salt water, so stretch those calves and lighten your coolers before you head out. Not to mention, the parking lot resembles the parking lot during peak mall shopping hours during Christmas time so be ready to be annoyed or pissed before you go and try to relax on the beach.
Coquina Beach is my go to destination. It is not located in Sarasota, but just the next town up in Bradenton Beach. Parking is a plenty, but this spot does not see the heavy tourist traffic like others. Also, the showers, restrooms and a nice beach side restaurant are right there so you are not walking a mile in the sand to relieve yourself after having a couple of beverages.
There are a multitude of other beaches out here to mention like Holmes Beach, Venice Beach (dog friendly), Manasota Key, Anna Maria Island beaches. All beautiful, just depends on what type of drive you are ok with, and what amenities you are looking for. Anna Maria Island and Holmes Beach are great for vacation spots, you are very close to the beach and can walk to any type of restaurant of tchotchke shop right off the beach.
Manasota Key is south of Sarasota near Venice and it has a very long quiet stretch of a beach with some shells and if you have a good eye, sharks teeth! I have walked this beach for an hour and have come back to my care with a fist full of sharks teeth.
Who am I kidding? Every beach here is beautiful and if you are here on vacation, you will enjoy any of them. Reminder, bring lots of sunscreen before you head out, you will pay double for it at the tchotchke shop!
3. Museums and Art Culture
In Sarasota you will find the John and Mable Ringling Museum that is also near Ca' d'Zan the Ringling Homestead, Sarasota Jungle Gardens, Marie Selby Botanical Gardens, The Bishop Museum of Science and Nature, The Salvador Dali Museum just north in St Petersburg. Not to mention the art galleries like at the Art Museum of Sarasota , The galleries and exhibitions at the Ringling School of Art and Design, the Marietta Museum of Art and Whimsy, Clyde Butcher's St. Armands Gallery...I could go on but these are a good start for you art and design lovers.
Venues must be mentioned here too because the variety of venues and activities are of abundance, and catching a show or live music while you are here could be one heck of date night. The honorable mentions for wanting to see some fabulous performances are the VanWezel, AKA the Purple Cow. Located right on the Sarasota Bay, it has spectacular sunset views, great musical and comedy line ups and this has been the go to venue for acts that range from The Jersey Boys Musical to the stand up act of Dave Chappelle. Here are a few entertainment venues for shows or live music where the lineups might surprise you. Florida Studio Theatre, The Players Centre for Performing Arts, Jazz Club of Sarasota, Sarasota Opera House, Urbanite Theatre, McCurdy's Comedy Theatre, again I could go on but here is something for everyone!
4. Restaurants
My taste buds vary, and after living here long enough, I have developed certain cravings as most do for their favorite treats. Here is a small delicious list of places to eat, I am picky so this topic is serious business for me.
If you just want some tropical drinks, small bites and a nice view of the sunset there is a proper selection from some downtown roof top bars, to beach side happy places that you do not want to miss. All within walking distance of each other you can have the Art Ovation Roof top Bar and Restaurant, it faces due west so bring your shades and some comfortable breezy clothes and get wooed by some bar appetizers and the fanciest drinks. Across the street is the Westin Hotel with an outside sunset bar and restaurant that is just as enjoyable. If you want to get closer to the water you can head to Marina Jacks, they have an outside raw bar and patio or an upstairs piano bar, all with water views and prime seating. If you are looking for a casual sandy feet type place go to O'Leary's Tiki Bar and Grill, you actually might run into some locals here but still great food and great drinks plus you are located within a park so you can walk it off before heading back.
If you are wanting fresh off the docks seafood, you can get it just about anywhere around here obviously, but the closer you are to the docks the better the seafood is, at least that is my theory and here is where I go to enjoy it. I go to Starfish Company in Cortez, FL which is about a 30min drive towards Cortez Beach. You are eating on the docks and if they are full, you can go to Tide Tables it's sister location just a few blocks away on the water before the Cortez bridge. If you want something fancier Head to Duval's oin Sarasota or the Beach House in Bradenton Beach, neither can you go wrong. The Beach House is right on the beach, this spot has an awesome fresh menu, hot trendy drinks and the view is spectacular.
5. Parks
Living here I feel guilty. I feel guilty especially in the winter months when most are shivering or bundled up from snow or icy rain, I am down here still in my flip flops. My most important weekend decisions are trying to decide if I want to tackle a 5 mile walk through beaches and wetlands surrounded by osprey, palm trees and pelicans at the Robinson Preserve, or take my bike along the causeway to Anna Maria Island and have views of dolphins and waterways, or do I stay inland at Celery Fields where there are challenging hills, aviary views, natural ponds and the sound of cats roaring from the Big Cat Habitat. You can also hit up the Segway rental folks and roll over the Ringling Bridge on the way into St. Armands Circle. The natural greenery and wildlife are so profound here, sometimes just walking to Starbucks can be an adventure.
What I have mentioned here is just a very small snapshot of this beautiful place, you really need to pack up the mini van and your best bathing suit and come down here and find your own special spots with your loved ones. I promise you, you will wonder why you did not come sooner or already planning your return visit before you leave, or if you are like me, you may visit and never leave!
Happy traveling to Sarasota, FL.