Leap Year - A Movie Review
'Leap Year' is a great film about an adventure to Ireland and a love story.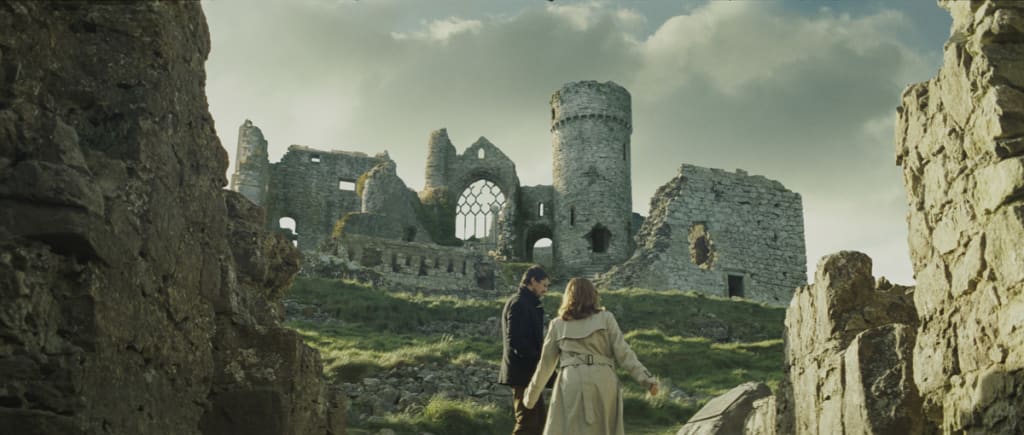 I have an idea. Let's travel to Ireland for the Leap Year!
Leap Year hit theaters in 2010. Wanting to propose to her boyfriend on February 29, Anna travels to Ireland. However, her plan backtracks as she struggles to travel through difficult transportation schedules and bad weather. Finding someone to help her, Anna's mind is opened up to see a bigger picture than she ever saw before.
As the leap year was approaching I thought it would be a great idea to watch the film, Leap Year. I remember watching bits and pieces of this film a while ago and I am so happy that I finally had the chance to revisit this movie. Leap Year is a great film about an adventure to Ireland and a love story.
Amy Adams is a spectacular actress. One of my favorite aspects of any of Adams' performances is that she has fun with her witty personality. It was fun watching Anna struggle to lug her many suitcases through the uneven grounds of Ireland or destroying a compact room just trying to plug in her cell phone. I applaud her for climbing up a steep hilly mountain wearing heels!
Meeting someone who she never thought she'd ever get along with, Matthew Goode was a very good actor. I have never seen Goode in a film before and now I want to keep a lookout for him. Declan's sarcastic humor and smart attempts to aid Anna to her destination were a joy to watch throughout the film. I also liked his character arc changing from a foolish man to someone who is keeping a close-guarded secret.
Adams and Goode had great chemistry. Their interactions sell the story. Both of them learn to open up and see reality from what they were blind to. You never know what you will learn about someone. I thought their dialogue was very well-written and you can feel their chemistry build.
Other talents in Leap Year include Adam Scott as Jeremy, Anna's boyfriend who she wants to propose to. My most favorite performances were from John Lithgow, Noel O'Donavan, and Tony Roar as Irish residents who like to comment about everything going on. The ensemble for Leap Year had important roles to subconsciously explore love which opens up Anna and Declan's minds.
Every shot of this movie captures you into the beautiful location of Ireland. Now, I want to go on a trip to Ireland to witness the fantastic ocean views over cliffsides, hike up mountains to explore castles, but mostly just to study the land. Movies about travel are important. We need to experience the world because we learn something new. The world and about ourselves.
This film hits the mark in a genuine new friendship. Unlike other films about love stories, Leap Year encased different themes. It's a simple love story. It was a bit slow at the beginning, but gradually it picked up into its charming story of a sweet and unexpected romance.
Anand Tucker explores love and gorges audiences with splendid scenery. One issue that I did have with the film was the overlook of an important plot point that didn't deliver what the story was aiming for in the first place. It would have made for better character development and give more meaning to the title of the film. Tucker could have delivered the message that the film was aiming for.
Other than that, Leap Year is a terrific well-acted film. I recommend that you watch it. I smiled and laughed at most of the scenes. It will make you want to take a trip to Ireland afterward.
movie review
About the author
Writing has been my passion since I was 11 years old. I love creating stories from fiction, poetry, fanfiction. I enjoy writing movie reviews. I would love to become a creative writing teacher and leave the world inspiring minds.
Reader insights
Be the first to share your insights about this piece.
Add your insights