Las Vegas ReOpens
Here's What You Need To Know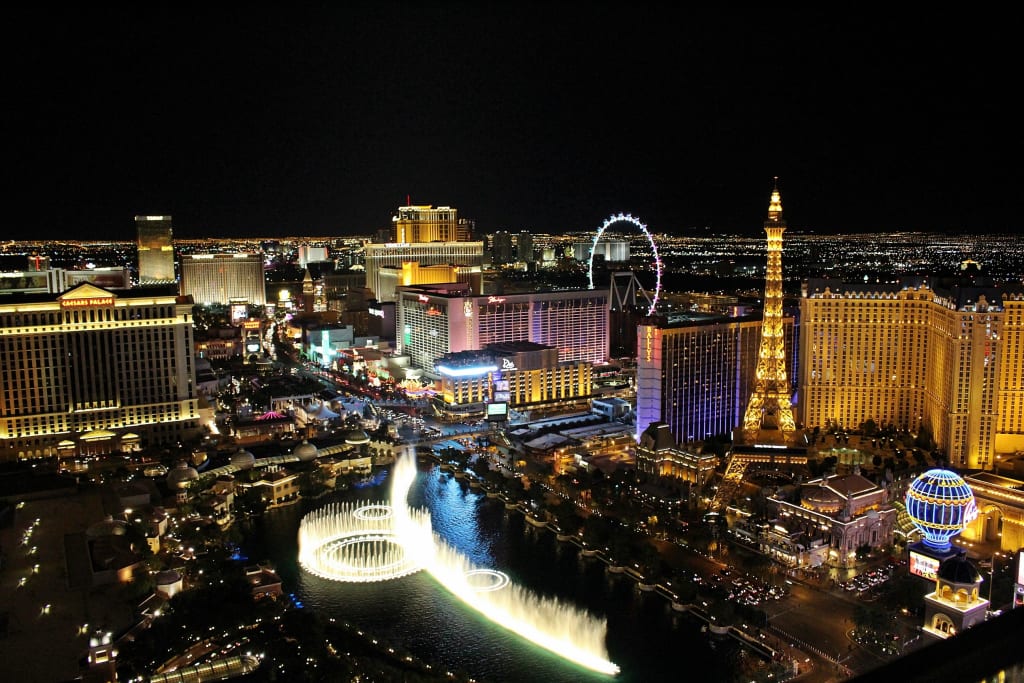 Las Vegas Has Re-Opened
Here's What You Should Know
The first of the Casino's have begun to open and the smiling faces of the employees at the doors are there to welcome you back! For a limited time expect some things to be slightly different.
Restaurants, retails shops, bars and salons have reopened, with limitations and guidelines, on May 29. The Casino floors and hotel rooms started re-opening June 4th.
Check your favorite Casino/Hotel website or call them to find out exactly what you can expect before booking your trip. Until then, here is the most recent information I could gather.
To answer the burning question, yes, there will be fireworks in Las Vegas on July 4th, weather permitting of course. None, however, at a strip casino as of today.
Here is the current list of current Resorts and locations offering a fireworks show: (none, so far, are on the strip)
The Plaza (Fremont Street) 10pm
M Resort Spa Casino (South Las Vegas Blvd but not a part of the Las Vegas Strip) 9pm
Lake Las Vegas (off-strip) located outside Henderson, NV east of the strip 9pm
Green Valley Ranch Resort Spa & Casino, Henderson, NV pm
The Legacy Golf Club 9pm
Wet 'n' Wild Red, White & Wild Party 8pm with fireworks
There are other festivities going on around town:
The Las Vegas Harley Davidson Red, White & Blue Party, $4.50 cover, free cocktail 11am-2pm
Planning your trip:
To begin, if you are going to fly to Las Vegas be sure to check with your airlines website for rules on wearing a mask as well as the airport you will be flying out of and any connecting flights.
Casino/Hotels Open Now
Bellagio (Strip Hotel) is open now and according to their website hotel rooms are available for booking now. Rooms are between $102-$224 including over the July 4th holiday. Cirque Du Soleil shows will resume beginning August 2020 . The Bellagio requires their employees to wear mask. Guests are strongly encouraged to wear a mask.
If you are interested in accessing the pool I strongly suggest you contact customer service before booking. It appears they may be limiting pool access to those that have rented a Cabanas in an effort to keep pool attendance down. Bars, restaurants and the casino floor are open with restrictions and social distancing.
Caesars Palace has their health & safety protocols spelled out in an easy to understand manner: https://www.caesars.com/health-and-safety Caesars is currently accepting reservations. According to their website prices range from $99-$199 with the exception of July 4th which jumps to $249 for that one night.
It appears some live shows will be available beginning July 1, 2020 and you can purchase tickets now.
California Hotel Casino (Downtown Las Vegas; short walk to Freemont Street Experience) Rooms available now! I found rooms as low as $45 now, rising to approximately $105 over the July 4 holiday. Bars, restaurants and the casino floor are open. Per the California Hotel Casino website the pool is still closed. This is subject to change any day so contact customer service if you are interested in the roof top pool.
Circus-Circus is now open! The Adventuredome Indoor Theme Park is also open. You can purchase wristbands on their website and they are good for up to 45 days from time of purchase. Rooms are ranging between $23 and $139 including July 4th.
Excalibur: Now accepting reservations! Prices, according to their website range from $49-$243. It appears live shows may be starting back up here at Excalibur beginning July 15. Check with each venue to confirm.
Golden Nugget, a Fremont Street Casino and Hotel are currently accepting guests. A temperature check is required at check-in as with many hotels. The average room rate look to be approximately $90 plus a $34 resort fee. The pool is open from 10am-6pm.
MGM Grand is currently open and taking reservations. Rates range on average $90 per night. According to their website live shows will begin again August 2020 and tickets can be purchased now. Check their website for the most current information: https://mgmgrand.mgmresorts.com/en.html
New York-New York is open and accepting reservations now. Prices range on average $123.40
Treasure Island opened June 4th. Room rates are ranging from $44 to the highest of $125 on July 4th night. According to the website it appears tickets to live shows will resume July 17th.
Venetian Hotel you may book now at the Venetian for stay-dates beginning June 26. Room rates are averaging $190 per night plus their resort fee of $45. The first live shows per their website as of today was Tony Bennet beginning August 12th. Tickets can be purchased today.
Wynn is currently open! It appears live venues will begin in September of 2020. Check their website for venues, ticket prices and dates. Room rates are averaging $169 per night plus a $45 resort fee.
Luxor Hotel & Casino will be reopening July 25. Room rates as of today are running from $29-$149. Live shows are resuming on July 15th and tickets can be purchased now on the website or ticketmaster.
CASINO/HOTELS OPENING JULY 1
Aria Resort & Casino, Delano Las Vegas, Four Seasons, Mandalay Bay Resort and Casino all have a scheduled reopening date of July 1st. Check their individual websites for room rate, pool use, and live show availability.
Planet Hollywood is not currently open but you can make a reservation today for as early as July 2 their official reopening date. Prices are ranging from $49 - $239 over the Fourth of July Holiday.
Rio (off strip, home of Penn & Teller): Reopens July 1, 2020. Book now for dates as early as July 2nd and on. July 1st is already sold out. Prices are ranging from $29 a night to $199 per night on the 4th of July.
Rest assured all of the limitations are temporary while we are still experiencing a health crisis. There is nothing like some future reservations though to make you feel better about looking ahead to the future!
Viva Las Vegas!!
By Paula C. Henderson