laborer working with a carrying pole in a mountainous area
laborer working with a carrying pole in a mountainous area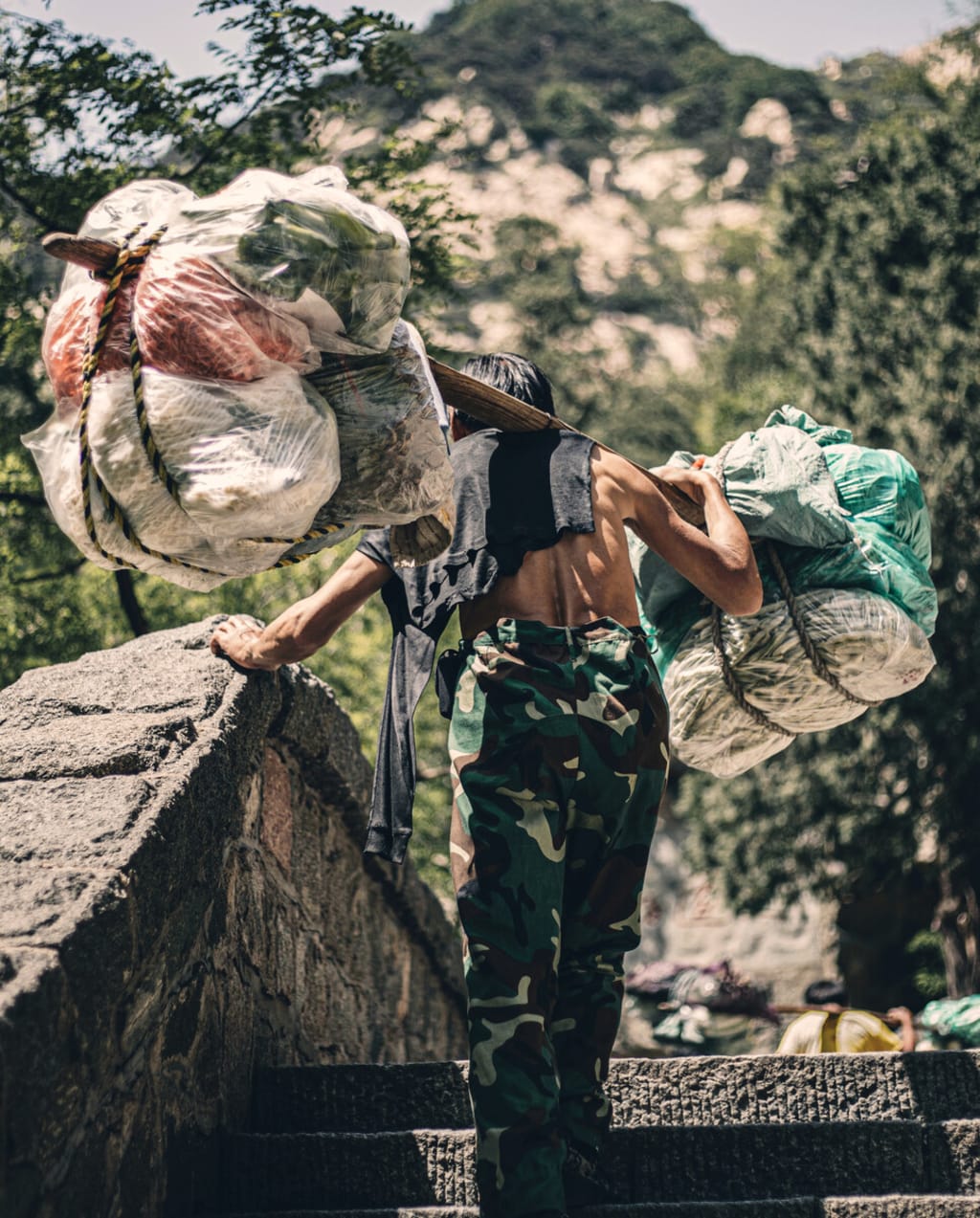 Despite the increasing development of technology, carrying things is still an unavoidable behavior for people all over the world. Even when traveling, you need to carry a bag with necessary food and daily necessities. The researchers found that Westerners like to carry things in bags, while African women like to carry things on their heads. But neither method is as energy efficient as the Nepalese recitation. Nepalese are very good at carrying heavy loads, sometimes for hundreds of kilometers. Many times, they carry more than their own weight.
Nepal is a mysterious country, but also a mountain country, so the local people walking in the mountains like a common thing. Due to the poor transportation, local people move things from A to B, rarely using cars, mostly on the back. The Nepalese men are amazingly capable of carrying more than 100 pounds and walking the rugged, steep Himalayas with ease and freedom.
If you ask them what the secret is, they will say that the mountain god gave them magic power. Of course, even Nepalese themselves don't believe these jokes, but scientists are intrigued by this strange phenomenon. A new study has found that what makes the Nepalese hercules when it comes to carrying heavy loads is that they are able to perform the same tasks with less physical effort than others. Norman Heglude, a physiologist at the Catholic University of Leuven in Belgium, led the study. The ability of the Nepalese to carry loads is legendary, and even the name of a Nepalese ethnic group, the Sherpa, is a synonym for "porters."
Nepalese can carry nearly twice as much weight
Heglude's team found that Nepalese people used significantly less energy per pound to carry heavy loads at work than other porters. This unusual load-bearing capacity helps Nepalese porters carry their goods long distances from market to market across the country to make a living. The weekly market in Namcha, for example, has become a hub for traders from all parts of the Himalayas to promote their wares, providing plenty of opportunities for Nepalese porters to survive and thrive. "You often see couples carrying goods to the market to sell," Heglude says. Porters first in Kathmandu valley to hoard goods, and then expected, with more than a week's time to get these goods shipped to the altitude of 3500 meters, the town of a fair, check the distance not far from mount Everest, from Kathmandu valley to check mountain road 100 kilometers, of which 8000 m elevation, 6300 meters down, Hundreds of porters make the journey every week.
The researchers counted 545 men, 97 women and 32 yaks on their way to Namcha's market the day before the market opened, many of them going to bed at night and waking up early. The youngest porter was just 11 years old, while the oldest was 68 years old. The weight of what they carry surprises people in the West. On average, men and women carried 93 and 66 per cent of their body weight respectively, with one in five men carrying 125 per cent of their body weight and one carrying a staggering 183 per cent of their body weight! After selling the goods in Namcha, the porters hurried home to carry more goods to sell.
Unique way of carrying weight
In their field studies, Heglude and his team selected all experienced porters, and it typically took seven to nine days to complete the journey. The porters were asked to stop and weigh what they were carrying. They calculated that more than 500 men and nearly 100 women brought 30 tons of goods to the market in Namcha. "When they hit a steep hill, they stop and go for 15 seconds and rest for 45 seconds," Hegluder said. At each break, they use a "walking stick" T-cane to support a load, which allows them to stand for a while. Roger Crum, an expert on human and animal movement at the University of Colorado, said the Nepalese were most unusual in their ability to carry heavy loads. "It's an interesting scientific riddle, how do they conserve energy while walking?"