Kindness Across Countries
My Trip from America to the Philippines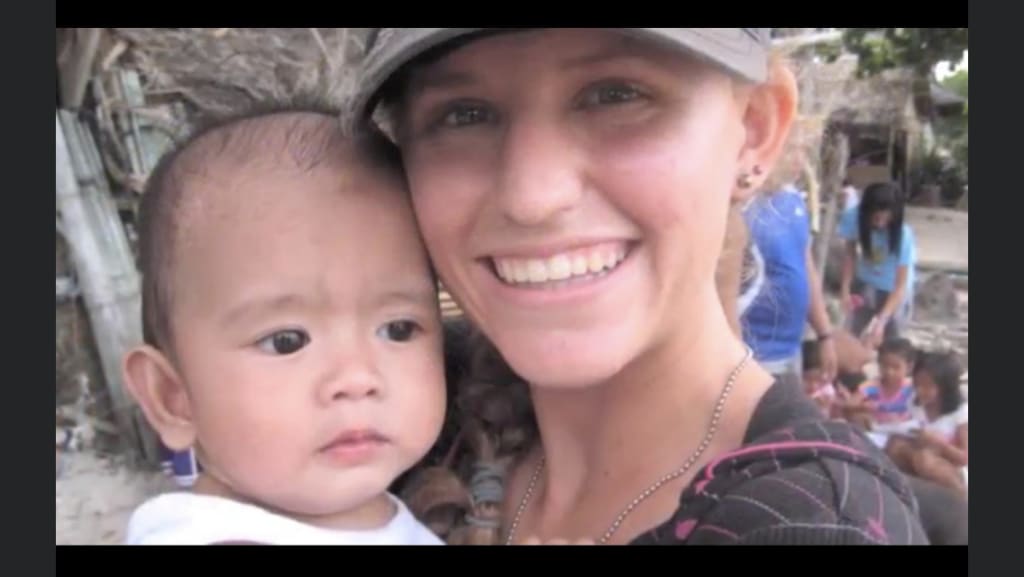 A Mother Shared Her Baby with Me that Day
I am a donkey. Well, I am as stubborn as one, at least.
From a young age, I had always wanted to go on a mission trip to provide aid to those in third-world countries. I had tried to go to Mexico several times, but the political turmoil there prevented me from being allowed to go throughout my teenage years.
At age sixteen, my church announced an opportunity for members to go to the island of Boracay in the Philippines. This was my chance; I had to be there.
There was a plethora of obstacles to overcome to reach my goal, and I had to use my obtuseness to fight through each one. First, I was the youngest on the trip, but I proved my responsibleness; as a result, my church was gracious enough to welcome me as part of the team. Second, the trip was expensive. My team and I put together a rummage sale to earn funds. Every single person who assisted, donated, or bought items provided us with unforgettable acts of kindness, as every single penny mattered.
After a few hours of driving to the airport in California and seventeen hours of flying, followed by more driving and boating and flying, we reached our destination. Did I mention that this was my first time even flying? All of the forms of travel were exilerating.
We had the privilege of meeting the couple in charge of inviting groups, like us, to come to the island to lend our hearts and hands to the people. Not only did their goals for Boracay improve the people's daily lives on a large scale, but they even adopted a beautiful little girl from the country. Their love and determination was inspiring.
While there, we acted out Bible stories (making the children laugh, as we made fools of ourselves), taught math and English, aided preschool teachers, did construction, passed out food, provided first aid, and shared snacks and water with stray animals. I felt so much love when the children and babies climbed all over us; they had so little, yet they were still filled with such joy and perseverance.
Yes, we did "good deeds," and we did them with good hearts. But the heros of this story are those who stayed on the island longer than three weeks. They are the Filippino families who, after realizing they had more than others, dedicated their lives to feeding others. They are the Americans, who moved to a foreign country and spent years pouring their hearts out to the people. They are the staff members who housed us, prepared our meals, and helped with our laundry, making our visit possible. They are the teachers, who taught and cared for the students, as their own.
All of these acts of kindness, small and great, compile to create an organization that, put simply, gave, and keeps on giving.
It was heartbreaking to learn that, very soon after we left those beautiful people, the country was riddled with even more political strife and a devastating typhoon that destroyed several villages and harmed schools. So much of their hard work was demolished in the blink of an eye.
Yet as obstinate as I viewed myself to be, the heros and citizens of the Philippines proved to be even more perseverant. The Americans, who lived there, stayed to support their friends, and the Filipinos of varying social statuses held one another up and rebuilt.
As an adult in my 20's, I do not know if I'll ever be able to drop everything and travel across the world again. But even if I don't, there is still so much that I can do here, regardless of where my family life, career, and hobbies take me. There will always be a homeless person who would benefit from a warm meal, a lost dog who could use some help finding home, or a cashier whose night could be made by one friendly customer.
Acts of kindness are all around us, just waiting to be acted upon.
volunteer travel
I am a high school English teacher. My adventurous life in a rural area, along with my variety of pets, give me a great deal to write about. My husband and I have two Australian Shepherds, one eyeless cat, four parrots, and four horses.