Jokes About Pennsylvania that Are Funny Because They're True
As Told by an Actual Pennsylvanian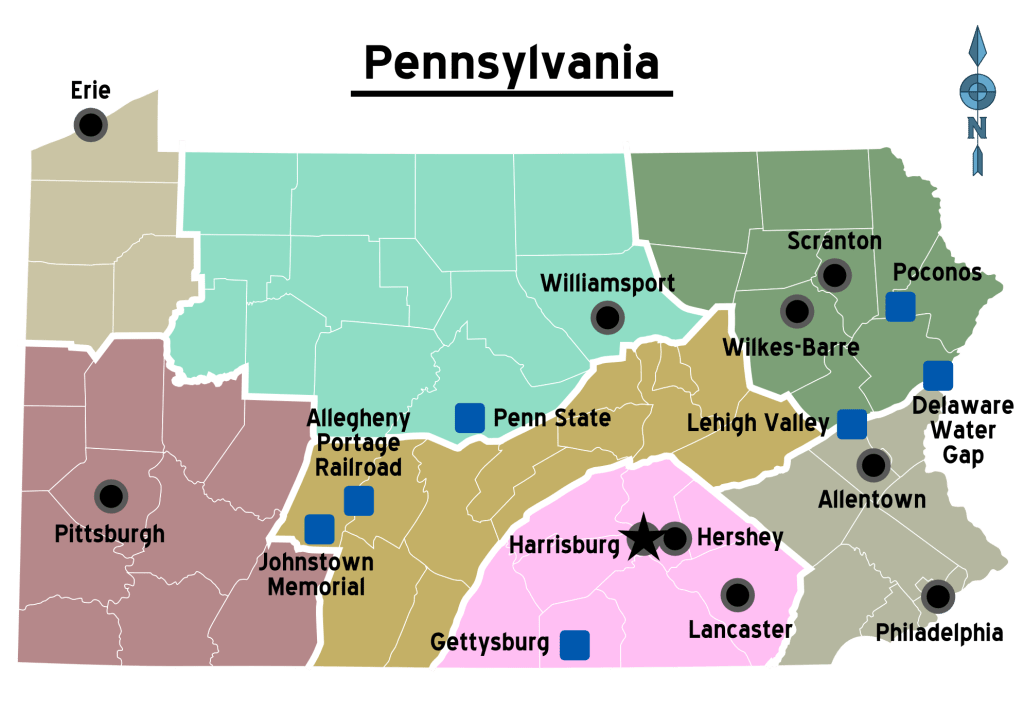 Having lived in the commonwealth of Pennsylvania since 2003, I can tell you: the keystone state is a weird place. It's basically Philly and the Burgh on either side, and in between you can find a combination of the states of Alabama, Kentucky, and maybe Texas, where many tiny cities are found. These tiny towns are not only suburbs of our two major cities, which are some of the biggest cities in the nation, but also suburbs of some of what I like to call PA's "minor cities." These cities include Erie, Scranton, Altoona, and the capital city of Harrisburg, where I grew up. All of that said, please don't root for the other sports teams, and I say this well aware that people in Harrisburg will root for the Phillies during baseball season, and then during football season, those exact same people will have Terrible Towels as flags outside their houses. Pennsylvania is also seemingly the one state in the entire country that doesn't sell alcoholic beverages in gas stations or grocery stores, although there have been some strides made in recent years, but most of the time, you have to buy your alcohol at a state-owned Wine & Spirits stores. And don't even get me started on the Wawa-Sheetz-GetGo war. With all of that in mind, it's not that uncommon for people to joke about my home state, and to quote The Megas, "some sting but some can't help but ring true," and then there are some that are funny because they are true. I found a website with a list of Pennsylvania jokes that I would like to touch on a little bit because, like I said, they're funny because they're true, but many might not know how true they actually are.
"You have an uncontrollable urge to buy bread and milk when you hear the word 'snow.'"
When I was growing up, and they were forecasting a large amount snow, and I truly do mean "large." Keep in mind that Pennsylvania is a northern state, so snow here is normal to the point where my school district set aside "snow make-up days" where we would have off school, but if one day it snowed enough to cancel school for the day, then we would have school on that day to make up for it, hence the name "snow make-up day." In fact, if it snows six inches, schools will probably be at least delayed. Anyway, when I say "large," I'm talking about an insane blizzard, not a couple inches of snow, so it's not necessarily EVERY time.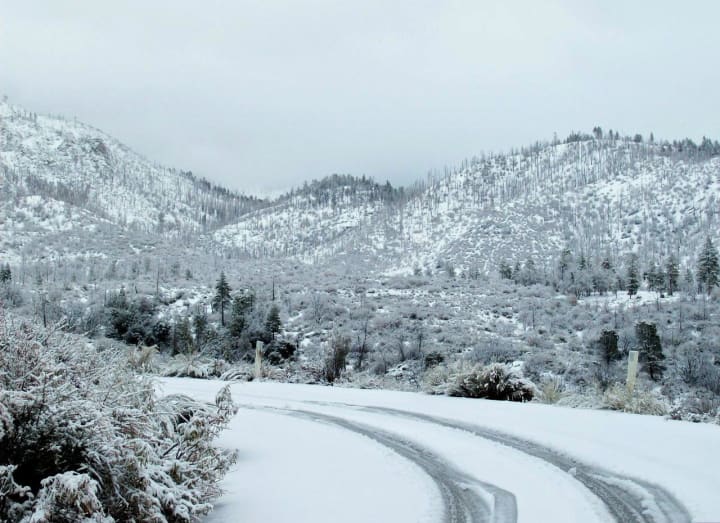 "You say the correct pronunciation LANG-kist-er instead other mispronounced Lan-CAST-er, and LEB-en-in instead of the equally incorrect Leb-a-NON."
First off, the pronunciation of "Lancaster" varies depending on where you are in the commonwealth. My uncle used to do traffic for the morning news in Philadelphia, and he would always say LAN-CAST-er. I also know from watching Storage Wars that "Lancaster" is pronounced about the same way in California. I always pronounce it LANG-kist-er because that's how I was taught. Second, when you're talking about Lebanon, you're talking about a city, not a country, so don't say Leb-a-NON. Say LEB-en-in.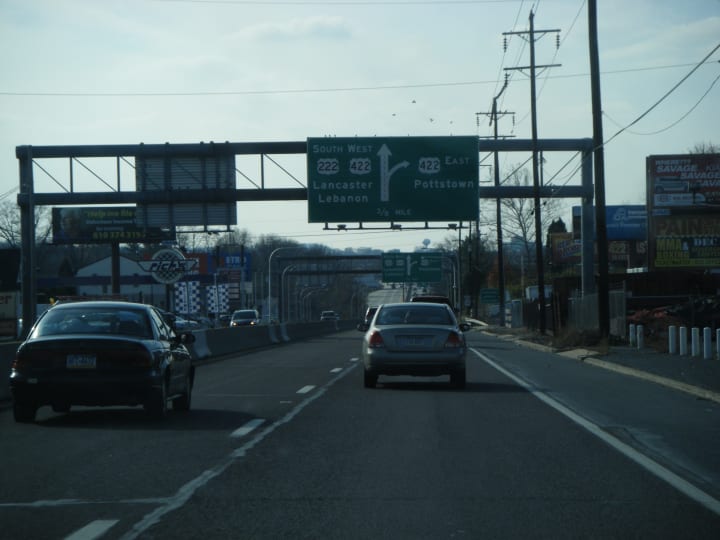 "You live within two miles of a plant that makes potato chips, corn chips, pretzels, candy, or ice cream, or that packages turkeys, beans, or bologna."
I grew up about a 15 to 30 minute drive away from the Hershey's plant, where they make all of the Hershey's chocolate bars, Hershey's kisses, Twizzlers, Jolly Ranchers, Reese's Peanut Butter Cups, Hershey's Chocolate Syrup, and so much more. That said, I saw those products, as well as Utz potato chips, Lebanon Bologna, and Snyder's Pretzels of Hanover, amongst other things, all over my local grocery stores.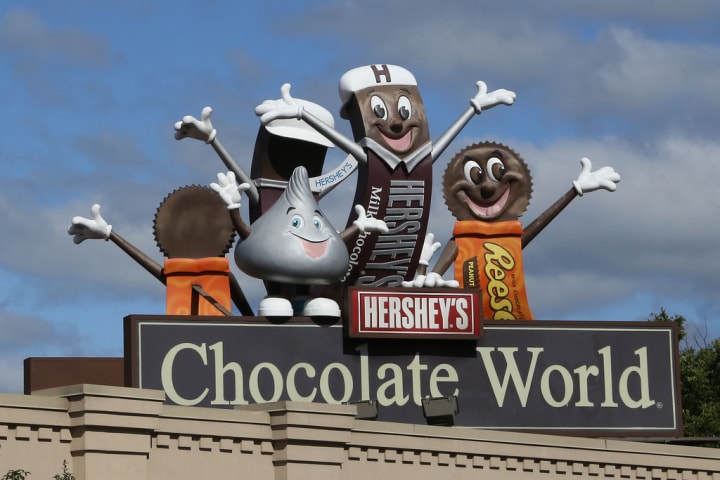 "You know what REAL pot pie is."
Yes I do, and it is delicious.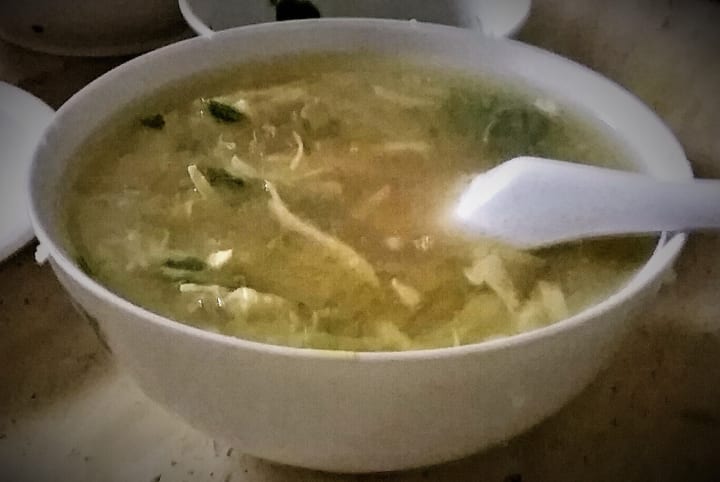 "You say things like, 'Outen the lights,' "I'm calling off today," and "They're calling for snow."
I have never said, used, or heard anyone else say or use "Outen the lights" ever in my life. However, "I'm calling off today" and "They're calling for snow" are used everywhere by everyone I've ever met in my life, including myself. I have called off work a number of times and almost every single winter here will be a winter in which the local news and meteorologists will call for snow. That's perfectly normal to me.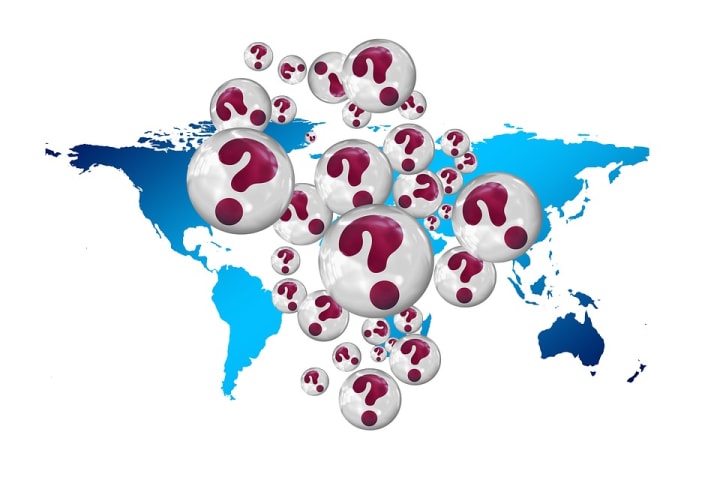 "You only buy your beer and soda by the case."
Correct. As previously stated, you can only get your beer at state owned liquor stores, and they will only sell alcoholic beverages by the case. Even in stores where they are allowed to sell alcoholic beverages, of which there are few (if any), they still sell it by the case. The same goes for soda. Yes I am aware that I can get my soda in 2-liter bottles, but I still prefer to buy it by the case if I'm buying a large amount, mainly because I'm always on the go and I want to take my beverage with me.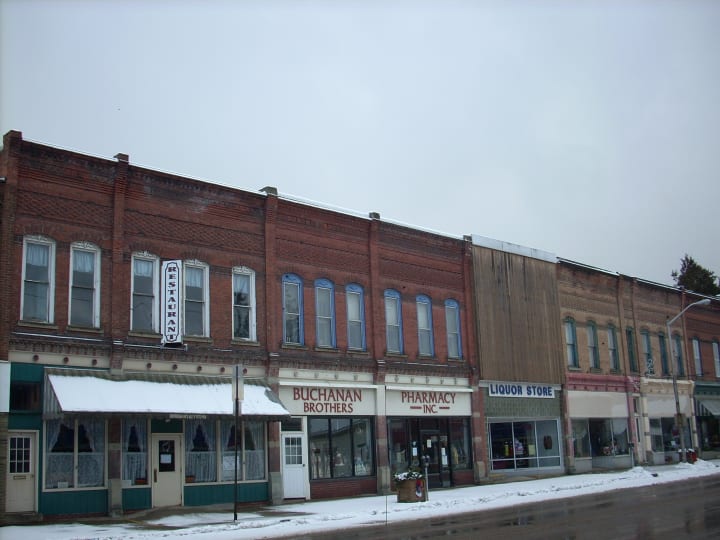 "You think the roads in any other state are smooth."
Outside of Pennsylvania, I have been to Maryland (in fact I was born there), New Jersey, Virginia, DC, West Virginia, New York, Alaska, Puerto Rico, and Texas. Pennsylvanian roads are the worst. Sure the roads in Puerto Rico made me throw up, but that was because they are windy and curvy all over the place. They are still smooth. And at least the roads in Alaska didn't have gigantic potholes or as many potholes as Pennsylvania does. Pennsylvanian potholes will actually do things like blow out your tire and cause significant damage to your car.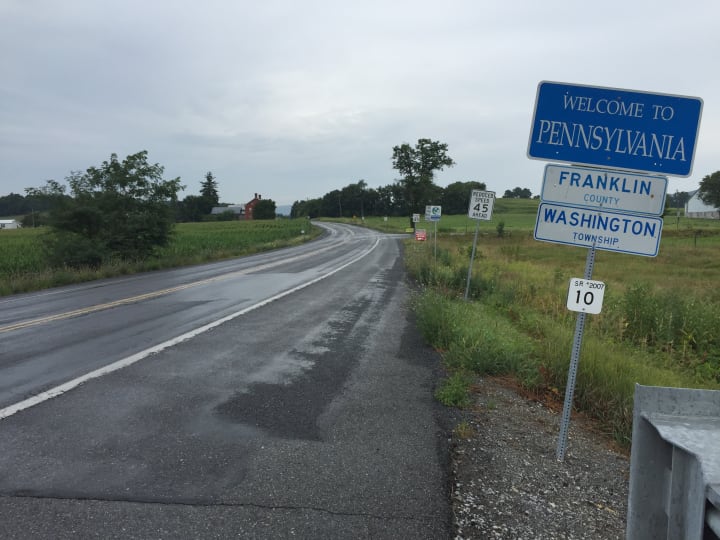 "You know the Penn State cheer, and although you've never attended Penn State, you are a most obnoxious Penn State fan. (WE ARE… ANNOYING!)"
I have seen the Penn State logo EVERYWHERE—on flags, on shirts, on people's walls, EVERYWHERE. I didn't even know the Penn State cheer until just recently when I saw it on someone's shirt while I was working at an amusement park. At that point, I figured it was "We are Penn State!" And don't even get me started on Jerry Sandusky!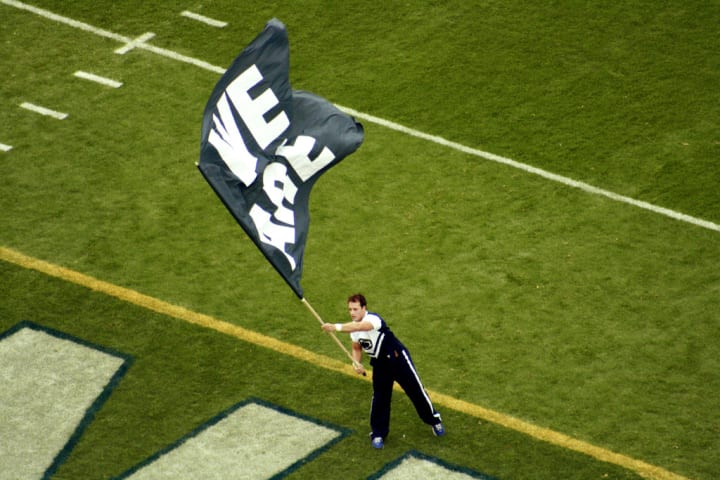 "You never see any Confederate Flags, except on the Gettysburg Battlefield."
Wellllllll… no. Like I said before, Pennsylvania is comprised of Philadelphia in the east and Pittsburgh in the west. Pretty much everywhere else in Pennsylvania is what I like to call a "wannabe northeastern Texas" because it's so red in politics. This not only means Trump signs in people's yards, but also those truck drivers with decals on their back window, and confederate flags all over their trucks. The same thing applies to motorcycles. That said, it would make sense that you would see confederate flags in Gettysburg, because the Battle of Gettysburg was an important milestone in the US Civil War.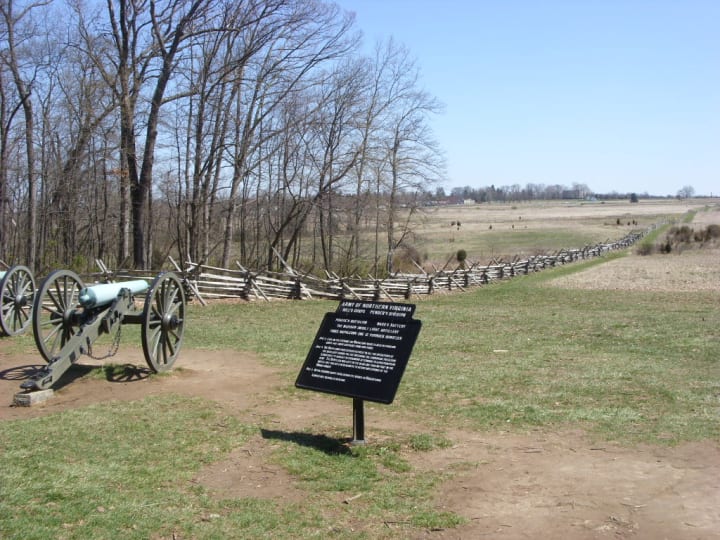 "You prefer Hershey's Chocolate to Godiva."
I know I said that I grew up close to the Hershey's plant. That said, if you ask me, a white female in her late teens, chocolate is chocolate, therefore I really don't care what brand it is. I'm more than likely still going to eat it.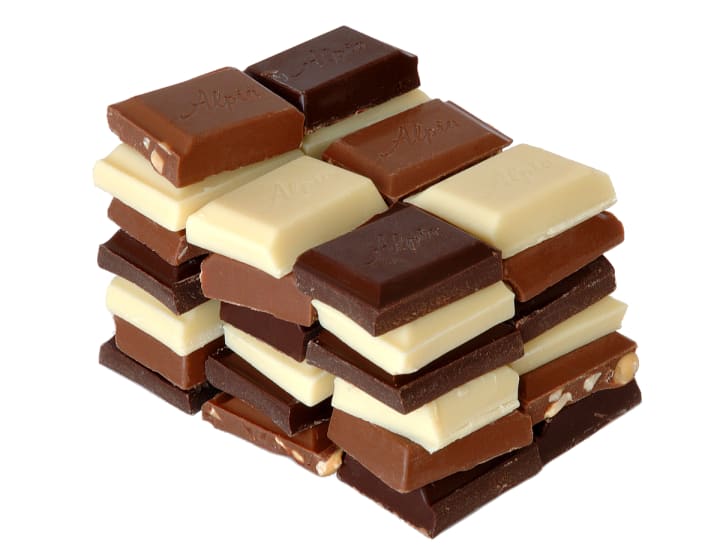 "You consider Pittsburgh to be 'out west,' and you know the fastest way to Philly is the Turnpike."
I grew up near Harrisburg, so in order to move to Pittsburgh, I had to take the turnpike out west for around four hours. That said, a large portion, if not all, of my mother's side family lives in or near Philadelphia, so I still had to take the turnpike, albeit for only two hours instead of four, but I still had to take the turnpike nonetheless.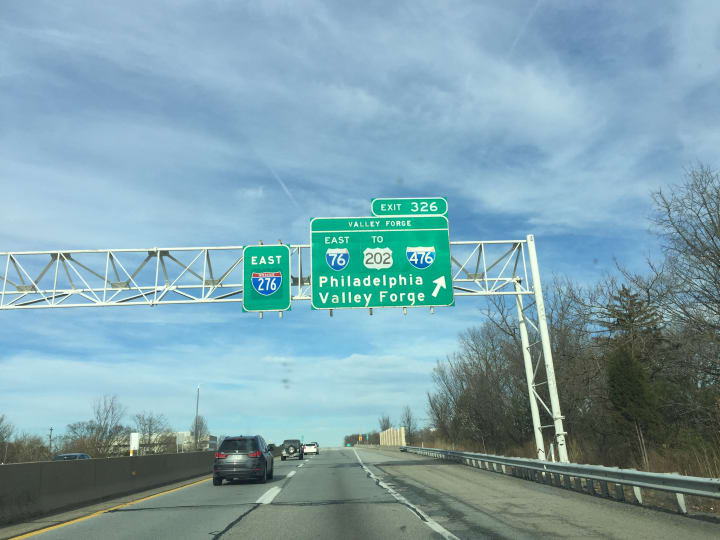 "School closings due to snow take the radio stations a half an hour to finish, because just about every town has its own school district."
This is very much accurate. This is because of the numerous small cities in the parts of Pennsylvania that aren't Philadelphia or Pittsburgh. More people than you think live in these cities. This includes children, and these children go to school. Each of these small cities has its own school district.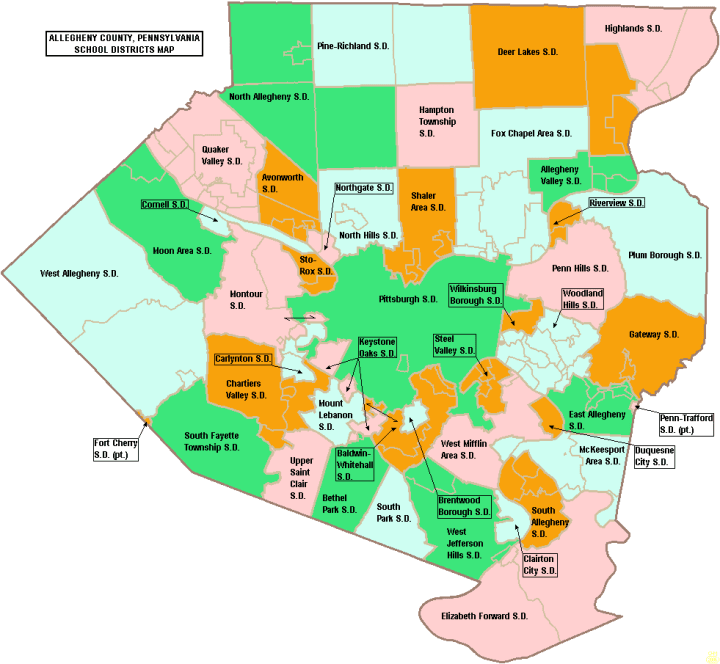 "When someone says 1972, you think 'Agnes,' and when someone says 1979, you think 'TMI.'"
Agnes was the costliest hurricane to make landfall in the US, which happened back in June of 1972. In Pennsylvania in particular, it was, and still is, the state's wettest tropical cyclone on record, with some parts of the commonwealth seeing as much as much as 19 inches of rain, which caused such bad flooding that over 100,000 people were forced to evacuate their homes, some of which were under 13 feet of water thanks to river flooding. The stormed also trapped hundreds in their homes and killed 50 people and caused $2.3 billion in losses.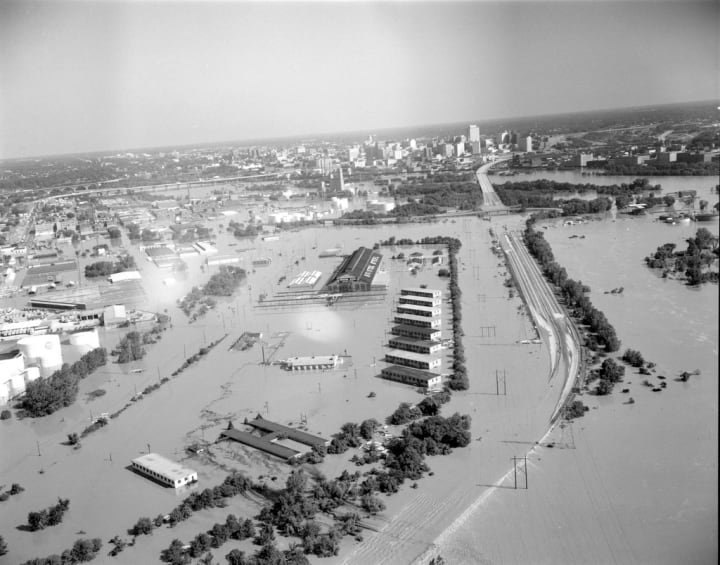 In terms of TMI, it's short for Three Mile Island, which is the name of a nuclear power generating station in Londenderry Township in Dauphin County, Pennsylvania, about a few minutes outside of the city of Harrisburg. On March 28, 1979, there were failures in the non-nuclear secondary system of the second reactor, which was then followed by a stuck-open pilot-operated relief valve in the primary system, causing nuclear coolant to escape into the air. Combined with the failure of the plant operators to recognize that coolant was being lost throughout this whole process because of human factors including inadequate training and human-computer interaction design oversights. These oversights included a hidden indicator light that led to somebody manually overriding the typically automatic emergency cooling system. This accident created new anti-nuclear safety concerns and new regulations for the nuclear industry. This accident also resulted in the release of radioactive gases, including iodine, into the environment – to the point where people had to evacuate and some even thought that this whole accident would cause Harrisburg to be uninhabitable because of all of the chemicals in the air. Between August of 1979 and December of 1993, cleanup cost totaled around $1 billion.