Japanese Capsule Hotels!
Like sleeping in a coffin!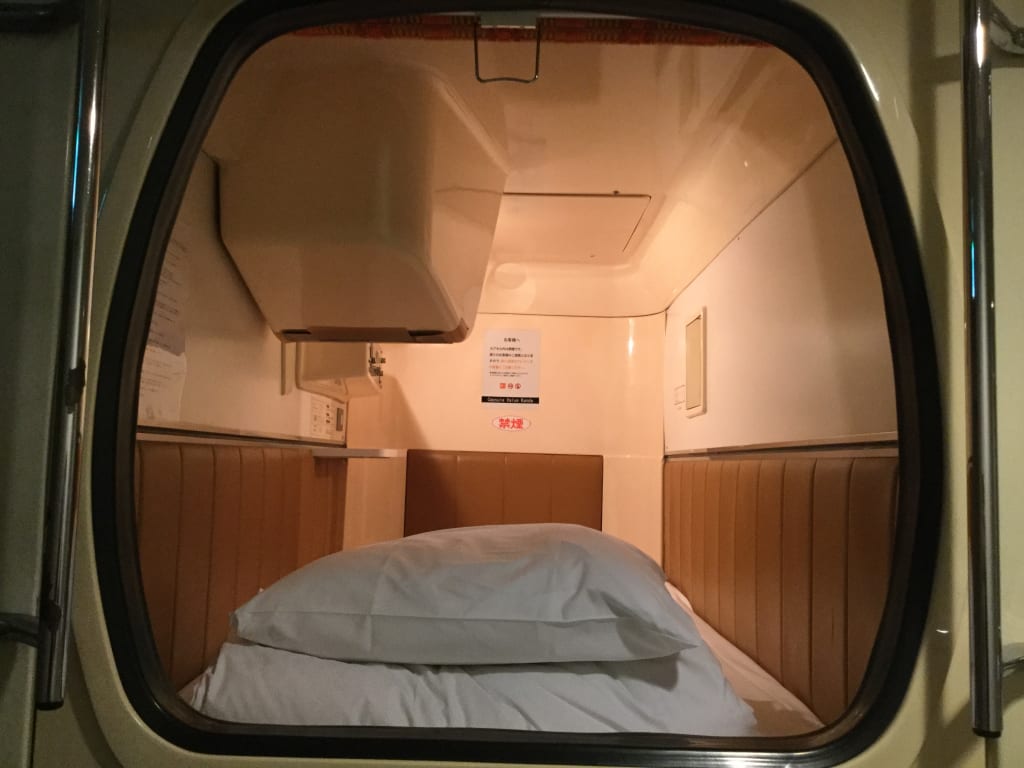 Japanese capsule hotel (Source: Wikimedia Commons)
Japan is a small island and has limited space which makes everything much more compact. Streets, offices, cars, and even housing. But although many Japanese feel like their apartments are like living in a box, Japanese capsule hotels are literally that; sleeping in a box.
After a night of drinking or working late, when the trains have shut down for the night, the only alternatives are to take an expensive taxi ride home, look for a business hotel, sit in a 24 hr restaurant or cafe or spend a surprisingly peaceful night in a capsule hotel.
Located near major stations all across Japan, capsule hotels are cheaper alternatives to business hotels, love hotels, or hostels and prices range between 2000 to 4000 yen ($20 to $40)for the night. Capsule hotels are usually men only but due to popular demand, now many have women's floors as well. Although sleeping in a capsule might sound claustrophobic or uncomfortable, they are actually well designed and private.
Unlike other hotels, capsule hotels are also very convenient and well designed for last-minute guests so making a reservation is usually not necessary. Usually, you can purchase a ticket to a capsule via vending machine.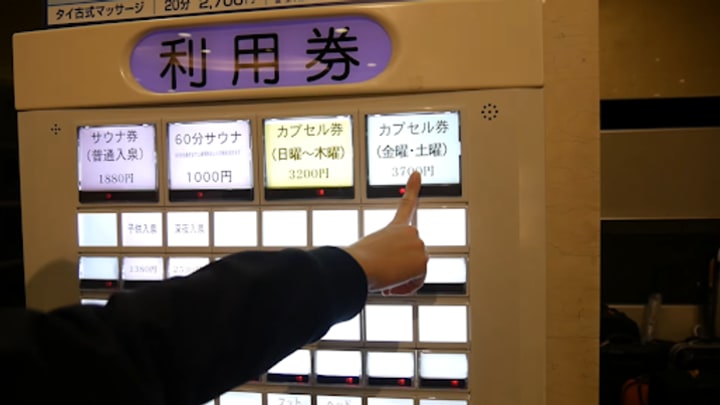 Entering the hotel, guests are required to remove their shoes and place them in a locker in the front lobby. There are slippers provided to wear while walking around in the hotel.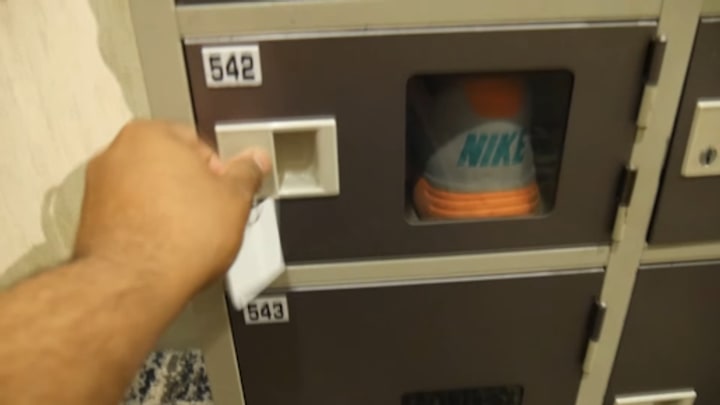 Once you check in, the front desk will take your shoe locker key and give you the locker and capsule key. The number on the key is designated for a locker where all clothes and luggage are kept as well as the capsule number where you sleep.
Capsule hotels provide pajamas that must be worn at all times instead of your own clothes. Depending on the capsule hotel you may be able to wear your own pajamas if you don't want to wear the ones provided by the capsule hotel.
The hotel also has a public bath where everything from towels, toothbrushes, razors, body lotions, soap, and other toiletries are provided for you to enjoy a nice hot bath. Most capsule hotels also have a lounge area with television, massage chairs, manga, vending machines, restaurants providing cheap Japanese food, massage services, and even a game center.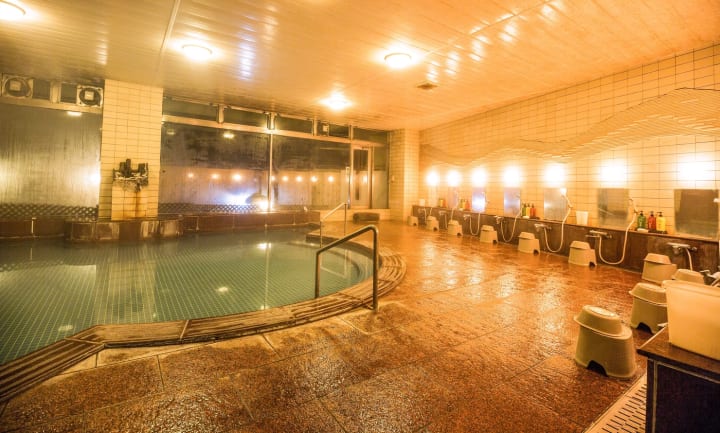 Once you are ready to sleep, the capsules are located in a quiet, temperature-controlled room where all electronic devices must be set to silent, and talking more than a whisper is frowned upon. Each capsule has an air exhaust system ensuring fresh air is always circulating through the capsule. And depending on the season there is air conditioning or heat as well.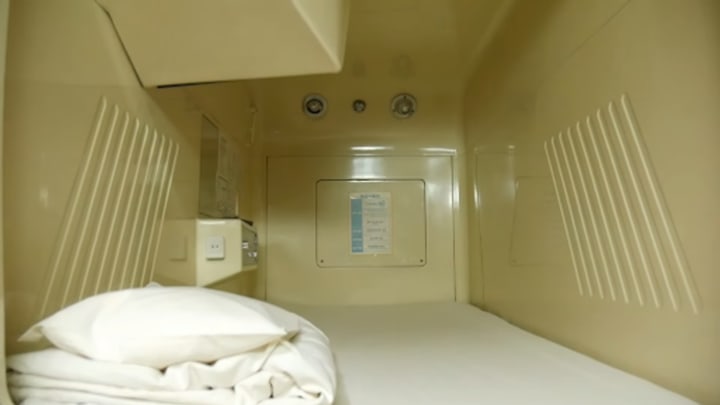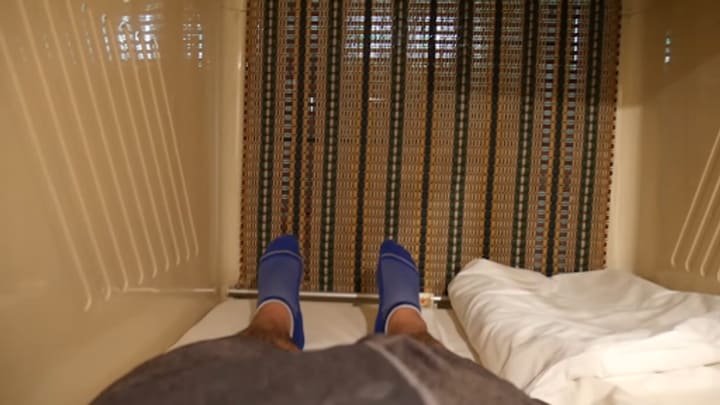 Silently making your way to your capsule, inside there is a light, alarm clock, television, pillows, blanket, and a futon mattress. Some capsule hotels also provide a basket to carry objects from your capsule to your locker. Most capsules also have a safe where you can store your wallet, keys, and other valuables if you don't want to leave them in your locker.
The capsule is big enough to lie comfortably or sit up but too low to stand up in. There is no door but a blind you pull down to block out light and sound. Some of the newer capsules have a metallic door that locks shut when you close it for added security. The metallic door is thin and almost like sheet metal so air passes safely and it doesn't feel too claustrophobic.
Although the capsule is not 100% soundproof, it is quite insulated from sound and both the pillow and mattress comfortably provide a good night's sleep. If you are a light sleeper you might want to bring earplugs as sometimes you might be able to hear someone who is snoring really loudly.
Because there are no windows in the capsule, it gets pretty dark but sometimes some light might shine through the blinds so having an eye mask might be a good idea for those who need pitch dark to sleep.
Whether it is to save money, because you forgot to reserve a room, missed the last train, or just want a fun experience, next time you are in Japan, try to stay in a capsule hotel for the night. It's like sleeping in a coffin, but much less creepy.