Interesting Things to Do in Tasmania
Check out these amazing tourist attractions in Tasmania—from Peppermint cruises to Tasmanian Arboretum— to get an idea of how you should spend your upcoming holidays.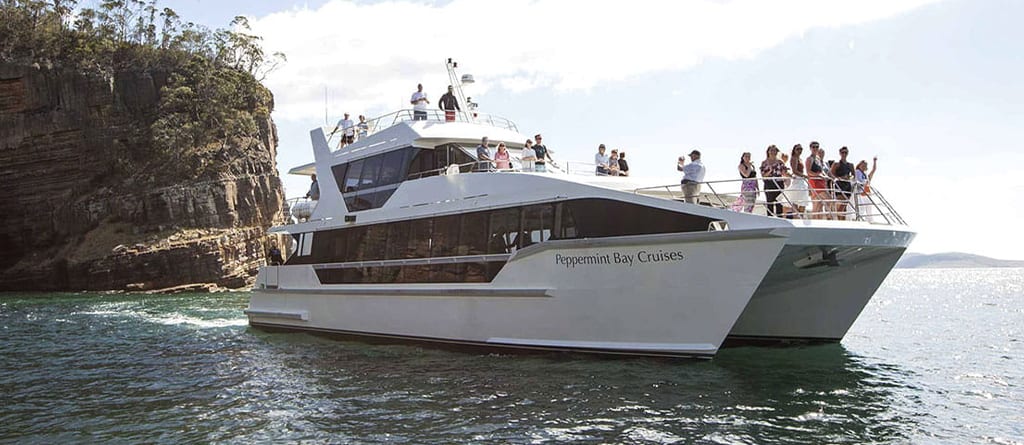 On a little island as vast as Tasmania, How do you decide the best things to do? Well, your only option is to go out and explore it of course! We have compiled a list of the best things to do in Tasmania. Before you book that plane ticket, keep in mind that these are the best 5 Things to do in Tasmania, and you wouldn't need more than three days or four to explore.
Go on a Peppermint Bay Cruise
Spend a slow and relaxing day in Hobart on the waters by taking a trip from the city on a Peppermint Bay cruise in Derwent river. On board the cruise, you will get the chance to see the dolphins of d'Entrecasteaux Channel, and then get down for lunch at the famous waterfront restaurant in Peppermint Bay offering a mesmerising view of Bruny Island. Peppermint cruises are a great way to see around the river and take amazing photos. Don't miss this wonderful opportunity. Book your tickets today!
Go see the Bicheno Blowhole
Bicheno is a laid-back fishing village located on the east coast of Tasmania in Freycinet. It's known for its easy-going lifestyle, incredible diving and, not to mention, its fresh seafood. This beautiful, incredible town is famous for one more thing: the Bicheno blowhole. If you didn't know, Tasmania is made mostly of a rock called dolerite that is native to Australia. However, Bicheno is made of granite.The thrashing ocean waves have carved out the granite to give birth to this amazing blowhole. This playful geological formation is indeed a sight not to miss.
Salamanca Market
The popular Salamanca Market is one of Tasmania's most looked-up tourist attractions in Tasmania. It is also claimed to be one of the largest outdoor markets in Australia . This Saturday tradition brings alive Hobart's waterfront with a roaring celebration of the senses. In a captivating atmosphere of cultural commerce, over 300 stallholders take to the streets from dawn, where they sell locally crafted products including Tasmanian timber treasures, homewares, clothing and jewelry, seasonal produce, leather goods, artisan cheeses, soaps and skincare, breads, wines and spirits and more. The historic sandstone buildings make the backdrop to this event, with stunning waterfront views alongside. So, if you're in the area, make sure to pay a visit to this iconic Market.
Montezuma Falls
Montezuma Falls, situated on Tasmania's west coast near Rosebery, is Tasmania's highest waterfall. The track to the waterfalls begins at Williamsford. This easy, three-hour walk along takes you to the base of this picturesque waterfall through the pleasant leatherwood rainforest, giant tree ferns, myrtle and sassafras. You may even spot some native wildlife along the way, including a wide variety of species of birds. The trail to the base of Montezuma Falls features the historic route of the North East Dundas Tramway. The creek just below the falls once had a wooden trestle bridge. Today dilapidated pieces of timber, moss-covered piers and rusty bolts are the remnants of this bridge.
Tasmanian Arboretum
The Tasmanian Arboretum is a botanic garden located just 12 kilometers South of Devonport. The garden features a collection of trees and a beautiful landscape. The park is perched on the natural heritage of the Eugenana limestone beds, which represent the colonial and early industrial ventures. From spring flowers to splendid autumn colours and winter patterns, the garden is a great place to enjoy the beautiful collection of cold climate woody plants.
Tasmania's beautiful landscape is something that would make you believe in the idea of heaven on earth! We hope you have the best time in the state.