Interesting Outdoor Activities in Brisbane You Should Experience
Looking for exciting things to do in Brisbane city? Hop aboard a River City Cruise, climb the Story Bridge or explore the South Bank for a perfect experience of this river city.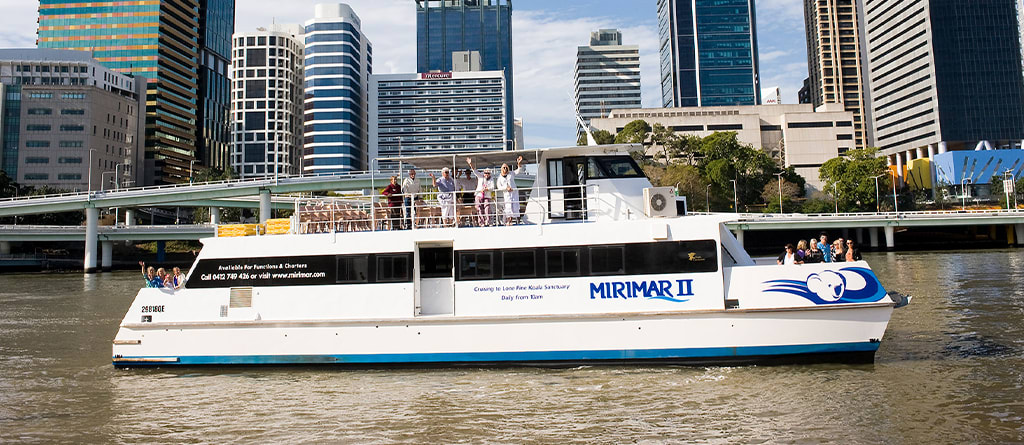 Brisbane, the third largest city in Australia is a beautiful river city that is popularly known for its beaches, national parks and more. The city, which is named after the Governor of NSW(Thomas Brisbane), established itself as a settlement in 1823 and currently has a population of around 2.4 million people. The Brisbane River flows through the heart of the city, adding to the charm and elegance of Brisbane. There are some excellent options in the city that wouldn't leave you bankrupt afterwards. So, if you're looking for fun things to do in Brisbane at a reasonable rate.
Go on a River Cruise
One of the most easy and elegant ways to explore the Brisbane River and its picturesque banks would be getting on board a River City cruise that promises splendorous views of the city's best features. Grab a Go Card and hop aboard a river boat to explore the city's major attractions from prime vantage points on the waters. Some of the famous landmarks you will get to see on board these cruises are the Story Bridge, the Kangaroo Point and more. There are many cruise operators in the area and our top pick for you is Mirimar cruises. Book your cruise right away for the perfect Brisbane experience.
Explore the South Bank
The South Bank of Brisbane is popularly known for being home to the only beach in this Aussie city and a picturesque riverfront promenade. South Bank is a creatively designed precinct along the river which was formerly a coal port and site of Expo in 1988. This is now a beautifully landscaped area which has a number of urban parks, winding pathways, rainforests and more. There is also a stunning man-made beach pool in the South Bank that is as big as five Olympic-sized pools. Some other exciting things to explore while you're in South Bank are chic outdoor cafes and vibrant weekend markets.
Climb the Legendary Story Bridge
The legendary Story Bridge in South Bank is a massive steel structure that is held together by some 1.25 million metal bolts. Although not as tall as the Sydney Harbour Bridge, the Story Bridge is still claimed to be the longest cantilever bridge in the country. It is 282 metres tall and is a twin of the Jacques Cartier Bridge in Montreal. The bridge, which was designed by Dr. John Bradfield(who also designed the Sydney Harbour Bridge) was officially opened to the public on the 6th July, 1940. With so many interesting facts about it, the Story Bridge is definitely a must-visit attraction. Also, the most adventurous experience awaits you here. The Bridge Climb. Besides driving across this bridge, you can sign up for an adventure climb to experience the bridge and the city from a different perspective. There are morning, day and twilight climbs besides New Year's Eve experiences to enjoy the fireworks and other nightly celebrations.
Go Shopping in Queen Street Mall
The Queen Street Mall in Brisbane is one of the busiest locales and it is estimated that some 25 million people wander around the umpteen number of shops of Queen Street Mall. This is an acclaimed paradise for the shopaholics. So, boot up and expect to give your debit cards a jolly good workout! Everything from high-end brands such as Paspaley Pearls, Tiffany & Co and Louis Vuitton to numerous fashion stores and sales at malls like Queens Plaza, the Myer Centre and Wintergarden, you will find it all in here. Some other shopping centres you shouldn't miss in the area are the Brisbane Arcade, Tattersall's Arcade, Queen Street Mall, Rowes Arcade and so on!