How To Successfully Plan A Long-Term Caravan Trip?
Has long-term travel always been a goal of yours?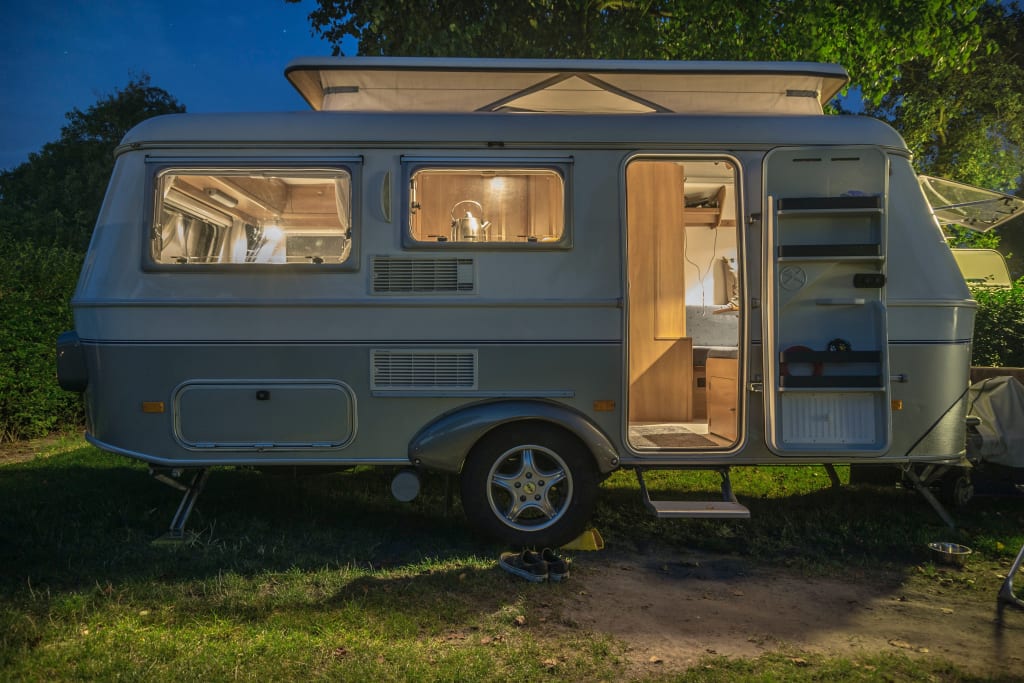 Maybe you've just bought a caravan with the precise goal of making it your home for the next few months or weeks while you travel across your state or country?
Either way, long-term caravan travel isn't for the faint of heart, but it can also be an exciting and fun adventure. An opportunity to see your world as never before.
There are a few key elements to planning and executing a long-term caravan trip especially if you're taking your pets. That said, here are the tools you need to pull it off and have a blast.
Get to know your rig
If you've recently purchased a new caravan or have made any significant upgrades to an older one, it is vital that you test it out before you set out into the great unknown.
Tests can be as simple as an overnight trip to a local RV park, something short and sweet, just to test out how it works with your vehicle (or if it is the vehicle) if there are any kinks that need to be ironed out.
You'll want to test as many systems as you can — sinks, bathroom toilets, stoves, and refrigerators. Plan to test these systems out a few times on various trips of varying lengths before heading off on your maiden long-haul voyage.
You should also learn as much as you can about your rig by taking a training course, particularly if this is your first rodeo. These types of courses generally exist wherever you are and can be hugely beneficial for the first-timer.
Take the camper in for a full service
One thing that you'll want to ensure is that your vehicle is in good working order before you leave. This will mean that you spend a bit of money and get your caravan fully serviced. This means that your mechanic will check everything on the camper, brake lines, lights, body, frame, etc.
This is a useful step in the process to avoid potentially catastrophic results on the road. Make sure that your mechanic checks your brakes on your car at the same time, as these brakes will also be the thing that stops your campervan.
Plan your route
This is a tricky subject, because some people may choose just to hit the road and let come what may. This is a fine attitude to have. However, if this is your first time, it might be beneficial to have a set route in mind.
Of course, you'll want to allow for deviation, but generally speaking, it is a good idea to have a route in mind and plot it out carefully on a map and/or your GPS system. Leave room for side-trips, but try not to deviate too much.
Pack mindfully
When you're planning the packing part of your journey, you have to be mindful of your van's legal weight limit — that is, the legal weight that you can tow and the legal weight that your van can be. Going over this weight can damage your car, your camper, and your wallet, as there are substantial fines for over-weighing.
To this end, if you think you're going to be living in your van for more than a month or two, it might be an idea to pack lightweight — no bulky clothing (unless essential), lightweight dishes (recyclable paper dishes may be ideal), and lightweight pots and pans, three of each piece of clothing (one to wear, one to wash and one spare).
Have someone check on your home
Leaving your home for a long period can be simultaneously liberating but also nerve-wracking. Make sure that you prepare for this by having a neighbor or friend come over and check on your home every other day.
Alternatively, you could find a house-sitter. If you have pets that you aren't going to bring with you, make sure that they are cared for by a friend and have lots of extra food, water and can be walked or let outside during the day.
The best advice we can offer you is to have fun. Embrace your journey as being something that you need, that you deserve, and that could prove life-changing. Make sure you plan properly, though, to avoid mishaps and unnecessary stress on the road.