How to Spend All Day Walking on Vacation and Still Have Fun
Following these tips will help you see it all!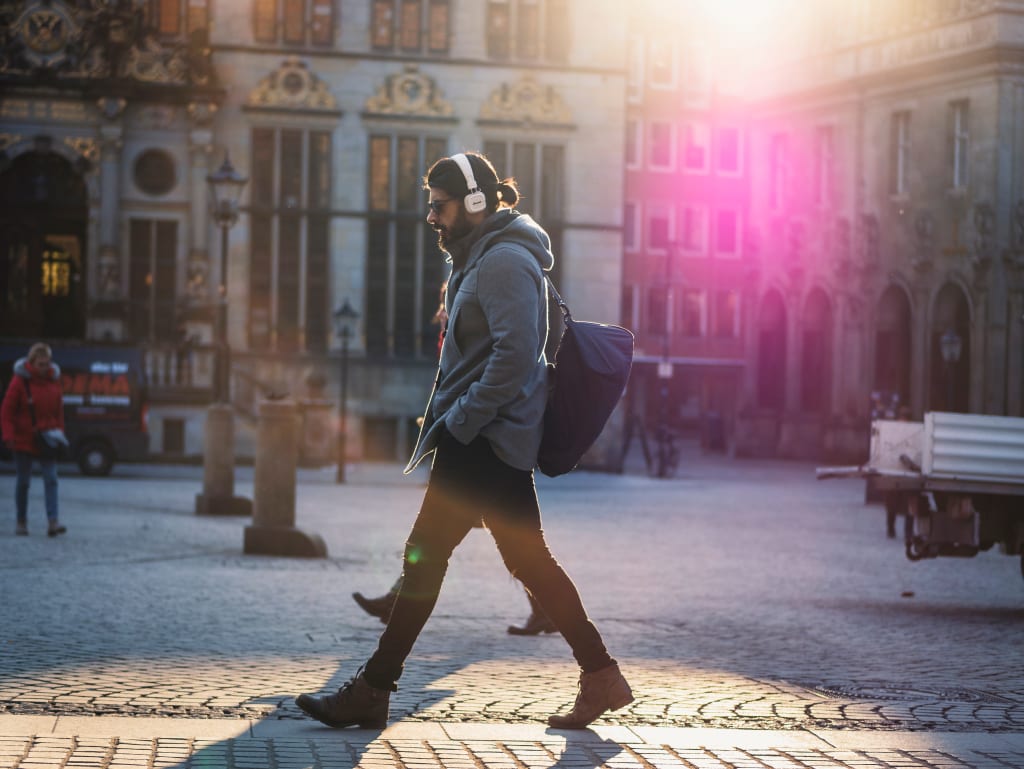 Walking is a big part of many vacations. You want to explore and visit all the amazing sights that your destination has to offer. Some people are used to walking around a lot, while others hardly ever leave the couch or office chair. If you aren't used to walking far, then you may be in for a surprise when you try to see all of the sites on your vacation. Here are a few tips to make all of the walking more tolerable.
Get Comfortable Shoes and Take Care of Your Feet
Comfortable shoes are an absolute must when it comes to walking around all day. You will want them to fit comfortably and have a good amount of support in the arch. There are ample lists online that have the best shoes for long days of walking. Many people want something that is cute and forget that they will be walking all day long. Luckily, there are plenty of options that are both cute and comfortable.
You won't be comfortable while walking if your feet aren't in good shape. Make sure to keep your toenails trimmed and clean. Don't share socks or shoes with others to prevent getting an uncomfortable foot fungus. You will want to make sure you are wearing breathable shoes so you aren't trapping in warm air and causing diseases to grow. These tips for healthy feet can make your trip much more enjoyable.
Eat Well and Stay Hydrated
When people are traveling, they tend to want to enjoy every aspect of not being home, including not having to make dinner. While you can enjoy your time on vacation, you shouldn't use that as a reason to eat a whole day's worth of calories in one meal. You should enjoy the local cuisine that your destination has to offer, but you should make smart choices while there. Instead of getting the deep-fried food, get a grilled salad or something with more nutritional value. Hydration is an important key, especially when it comes to walking around in the sweltering sun. You shouldn't deprive yourself of anything while on vacation, but you should make smart choices while you are eating.
Pack Water and Snacks
You will want to stay hydrated and well fed, especially if you are going to be doing a lot of walking in the heat. A good way to make sure you are staying healthy is by packing your own snacks and plenty of water. You won't always be able to find food on the go if you are walking around. There may be a few places that you can grab a quick bite, but you never know what you'll be getting. Your best bet is to just pack your own snacks and water, that way you know exactly what you have and what you will be putting into your body.
Wear Sunscreen and Bug Spray
You should be wearing sunscreen every day for the overall health of your skin. It is especially important to wear sunscreen when you will be walking all day. Getting sunburned is not only uncomfortable, but it drains your energy and makes you tired. It is hard to walk around all day while your skin is burned. The majority of vacation destinations are near the beach, and this means that the sun is going to be much stronger than you are used to. Bug spray is a good idea regardless of whether you are on vacation or not. You may run into bugs that you are not familiar with when you are on vacation, and the last thing you want is a million itchy bug bites.
Plan for Everything
Planning is the easiest way to make sure you are getting the most out of your trip. It is also the easiest way to make sure you aren't walking in circles. If you plan ahead, you will be able to see all the sites you want to see without having to double back, because while walking isn't so bad, you don't want to spend your whole day walking in circles when you could just hit the site, and you want to stay in one trip.