How to Spend a Long Weekend in Adelaide: What to Do, Where to Eat & Where to Stay
Long weekends come and go, but some long weekends will always be special and close to heart. If you plan to spend one of your long weekends in Adelaide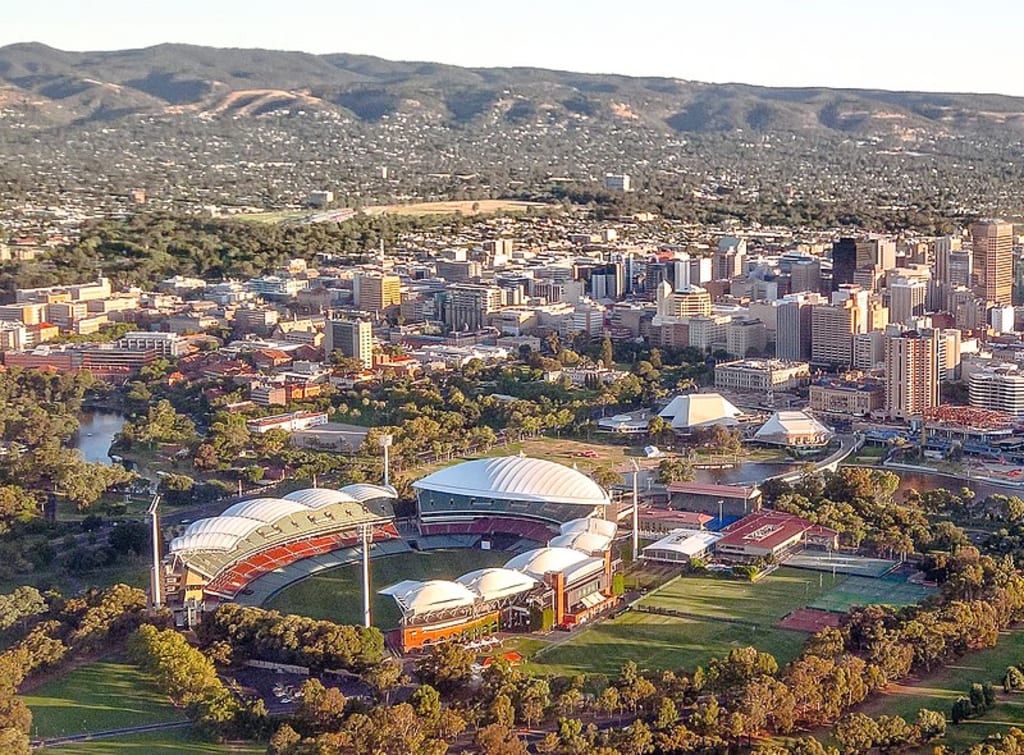 Image by Normangerman via Wikimedia Commons (CC BY-SA 4.0)
this will be one such special long-weekend indeed. There's more to be carried out during these 3 days and here's a quick guide for you. It's your holiday, and make sure you make the best out of it. The city, its attractions, and the people are ever-ready to welcome you.
Adelaide – a perfect country town for holidaying
Did you know that this massive city Adelaide is located right at the bottom of Australia? It's the capital city of South Australia, 800km away from Melbourne, and 2000km away from Perth. Over 1.5 million people live in this city and all of them welcome tourists to their home town with lots of love. When it comes to the climatic aspects, the city offers a favourable climate throughout the year. It's warm and dry no matter when you go, and even in winter, their temperatures rarely go down to single digits.
Adelaide for a long weekend- is it a good option?
A long holiday generally goes on for 3 or more days, and Adelaide has quite a lot of experiences to offer you within this time. Even if it's an extended long holiday, the city still has many surprises for you. Although other cities of the east coast such as Melbourne and Sydney are often chosen by many for their holidays, Adelaide is overlooked. Even the tourism industry is not as thriving when it comes to this city, but you'll realise that it's a city with any hidden charms once you go there.
Staying in Adelaide – your home for the long vacation
Since you have many plans in this wonderful city, it's always wise to pick an accommodation option that provides easy access to all attractions and events. Holiday apartments in Adelaide offered by popular properties such as iStay Precinct Adelaide are great, be it for a solo or family vacation. If you intend to use public transport, make sure the place you choose provides easy access to the transport network as well. Whatever you choose, make sure it makes your long weekend more wonderful and memorable.
Choose to spend your first day adoring the city
Adelaide's city center has many attractions that you shouldn't miss out on by any chance. The city has an adorable green scene and to witness the best version of it, you need to travel to the Adelaide Botanic Gardens. Then you may head to the Adelaide Museum and the Migration Museum as well to admire many of the precious exhibits from Aboriginal history and many more eras. Don't miss the shopping opportunities you come across when you are on your way. If the first day is a public holiday, may not be possible because most of the places are kept closed on public holidays. If that's the case, you may spend that day by the beach for a change.
The second and third days
Needless to say, this city has many amazing beaches. The West Beach, Grange, and Semaphore are all great options, but the best one you will come across is the Glenelg Beach. You may spend your whole second day here, and engage in many activities such as beach volleyball. Then choose to spend your third day in the Barossa Valley. This is from where famous wine brands such as Wolf Blass and Jacob's Creek come from. So visit the Barossa Valley to taste some of the best and finest wines in the world while viewing the best views of wine yards.