How to Plan the Trip of a Lifetime
Planning a trip should not be hard if you plan in advance.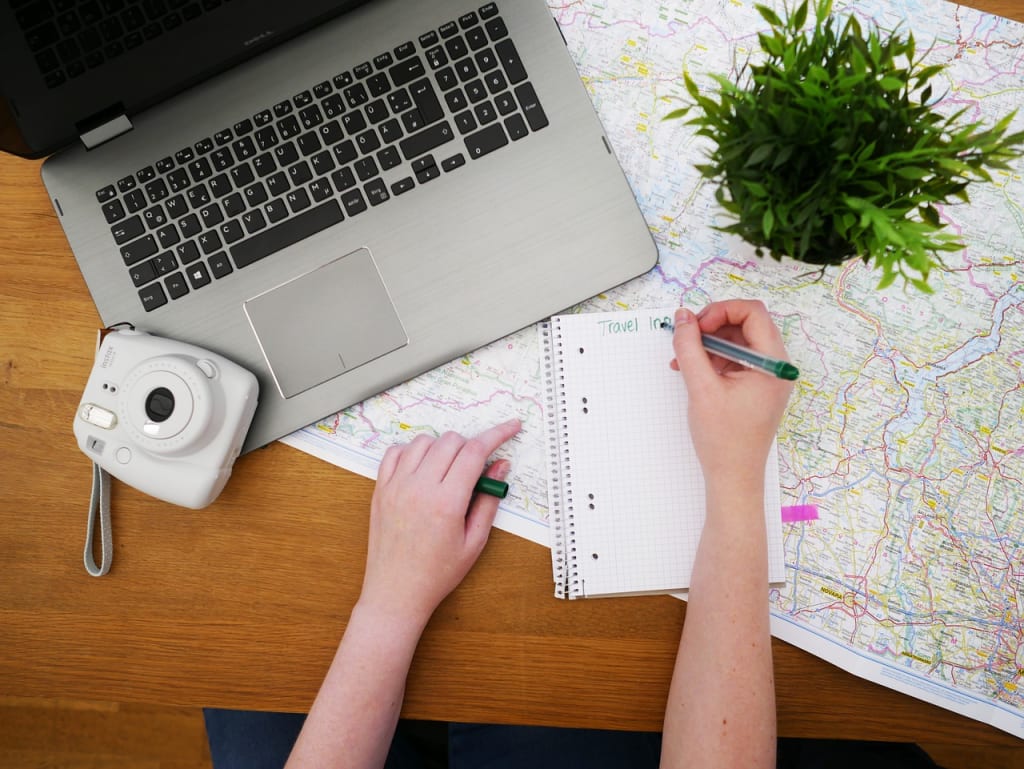 Travel planning
Going for a trip should be a relaxing experience, but in order to do that, you have to make sure everything is ready much before the day of! The trip of a lifetime requires good planning before you can have your fun memories. But don't sweat it, just follow these tips and you'll be good to go:
See legal details
As soon as you decide on your destination, you need to figure out what the visa requirements are. If you're traveling inside the country, know which documents you must bring along. If not, no matter what means of transportation you are taking, you must make sure of what are the legal requirements to go in and out of the country. Sometimes, your passport allows you to travel to the country you picked for a certain period of time without asking for a visa. However, if you do require a visa, some processes might take a few weeks or so. So you need to learn about that as well in order to make sure you are going to get the documents in time for your trip.
Defining the date
In order to choose the dates or your trip, you have to have a few things figured out. First and foremost, the legal issues previously mentioned. There is no use in deciding on a date without everything you need in hand. Next, in case you're working at a company, you need to check with any supervisors and/or HR about how many days you could take off, and how soon you could take them. If you are planning on traveling with other people, you'll all need to align your vacation days. This is important in case you don't want to have to deal with work-related phone calls, emails, and/or emergencies during the trip—and you surely don't.
Making your itinerary
Now that you know how much time you'll have for the trip, you need to know what you want to do during the trip. And that is definitely the best part! Do a search on all the touristic attractions first, and check out what time they open and close. This second part is crucial since many of them are sometimes closed for an entire season. Then, you can check out the restaurants and cafes nearby, just so you can have an idea of where you can eat without going too out of your way to do so. But keep in mind that this is a general plan, and that plans can change.
Hotel reservations and car rental
Once you figured out where you want to go, you will need to know where you are staying. Especially if you are planning to go to multiple towns during your trip! Make sure to use trustworthy websites for that, preferably even the hotel's direct website, too. And perhaps as important, you'll need to figure out how you are going to get around. In some cases, you might be able to go everywhere by solely taking public transportation. If that's not the case, a car might be the way to go. If you are traveling inside the country, you could consider taking your own car. And the best part is that, for insurance, technology can make everything easier. For instance, you can get a travelers insurance app on your phone and access it from anywhere, anytime. That way, you can always be prepared!
Check for local holidays
Knowing about local celebrations is important for many reasons. First, some places might not be open on those days. If that's the case, you might need to check holiday working hours even for tourist attractions. Another reason why you should check for holiday dates is so you can see the celebrations! Typical celebrations might include events in public places, open to everyone, and you should not miss out!
Exchange your money
The financial aspect of the trip is a big part of what you can or cannot do while you are at it. See what their currency is, and keep yourself updated on how your currency is converting. Then you will have a better idea on how much you can spend while you are there on things besides accommodations and transportation. While most credit cards can be used abroad, it is important that you have some cash on you as well, for any emergencies. You might need them for parking meters, street fairs, or any other small purchases at local businesses.
Weather forecast
Once you are approaching the date of the trip, you will be able to find out about the weather with a little more certainty. Then, you can obviously pack accordingly. Sunscreen, sunglasses, rain boots, raincoats, hats, anything! This is also important in case you have any places you want to visit that are out in the open, such as parks, monuments, etc.
travel tips
Productivity / Technology / Automation content writer