How to Plan the Perfect Maldives Honeymoon
Tips for Planning the Perfect Honeymoon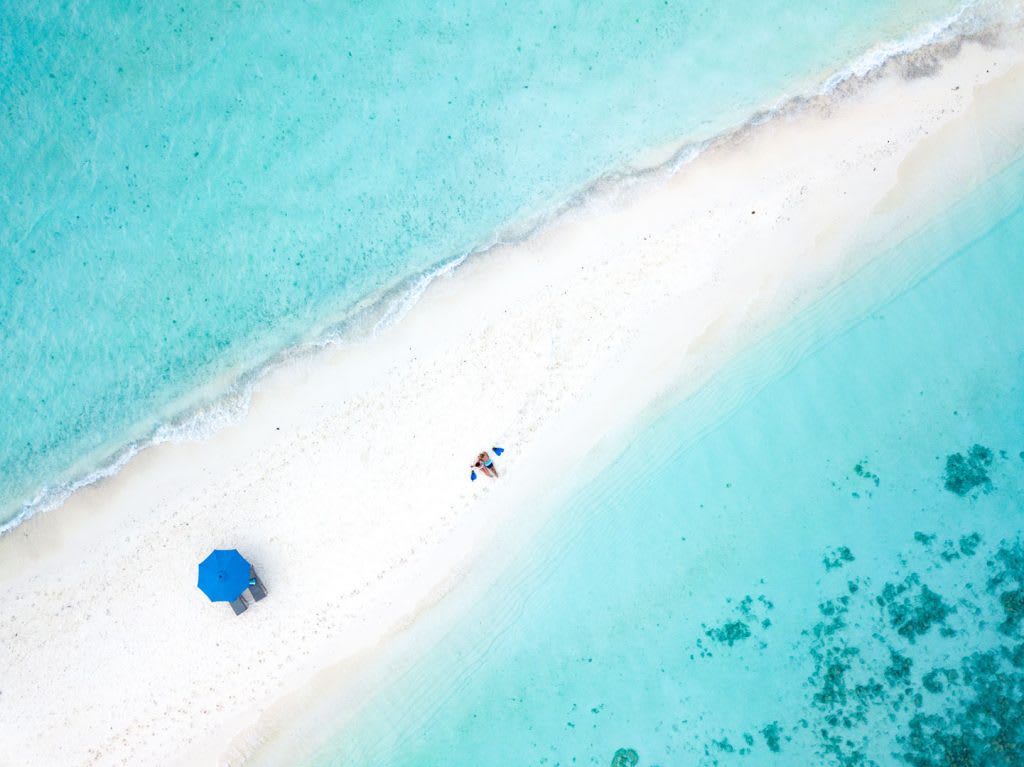 Image Credit: Kandolhu Maldives
The blue sky meets the sparkly blue ocean at the end of the horizon while the white sands on the shores make the perfect bed to lie on while the sun gives you a tan. The Maldives is one of the most luxurious places in the world and it is also one of the most romantic destinations. This makes it the ultimate location from some intimate bliss. Here's how to plan your romantic honeymoon to the islands.
Plan your honeymoon well ahead
Planning in advance is always better if you want to have a memorable honeymoon. But most people tend to overlook advance planning and booking for the honeymoon as they get caught up in planning the big day first. However, your honeymoon plans should begin at the same time as well, especially if you are to visit the Maldives.
Due to easy accessibility to information, couples around the world are always on the lookout for the best honeymoon resort in Maldives for their time together. More bookings are taking place each day and resorts tend to get full quickly. Therefore, booking in advance will save you the disappointment of having to pick a second choice and will allow you to be part of early bird offers as well.
Set your date
The Maldives is an all-year-round destination that allows you to visit at any time of the year. However, the holiday location also has its peak and off-peak times. During peak season, the weather is always sunny and great for some beach activities. The off-peak season is also sunny, but with a chance of rain, so you'll have to expect a few downpours.
That being said, it also depends on you as a couple. If both of you are more into a traditional wedding, then you might want to leave for your honeymoon on the evening of your wedding days or the very next day. If your wedding is happening during the peak season, then rates might be at their highest for the honeymoon packages in the Maldives. If you are willing to give it some time, you could plan your honeymoon for the off-season so that it will cost a little less. Hotels like Kandolhu Maldives may even offer special honeymoon deals.
Full board, Half board or Room only?
When it comes to booking your Maldives resort, you have to consider the merits and demerits of booking types. Note that since the Maldives cannot grow much produce, most of the ingredients are imported, furthermore, they have to be transported from the main island to the remote resort islands too which incurs a heavy cost. Thus, dining in the Maldives is extremely expensive.
If you are going for a full board basis, all meals and snacks will be included in your stay but expect it to be very pricey. Nonetheless, the resorts will include a few extras for you to enjoy as a couple, for example, couple spa treatments, dining at any restaurant in the hotel and perhaps an excursion too. This is good if you plan on being on the resort island throughout your entire stay.
Half-board means at least half of your meals are seen to. So, you can always opt to grab some food at another Maldives restaurant for other meals. It is a better choice if you are planning on going island hopping.
Room-only means that any food you order will have to be paid for separately. It is advisable that you go through the a la carte menu so that you have an idea of the prices of food before you plan on booking room only.