How to Pack for Vietnam
Your List of Essentials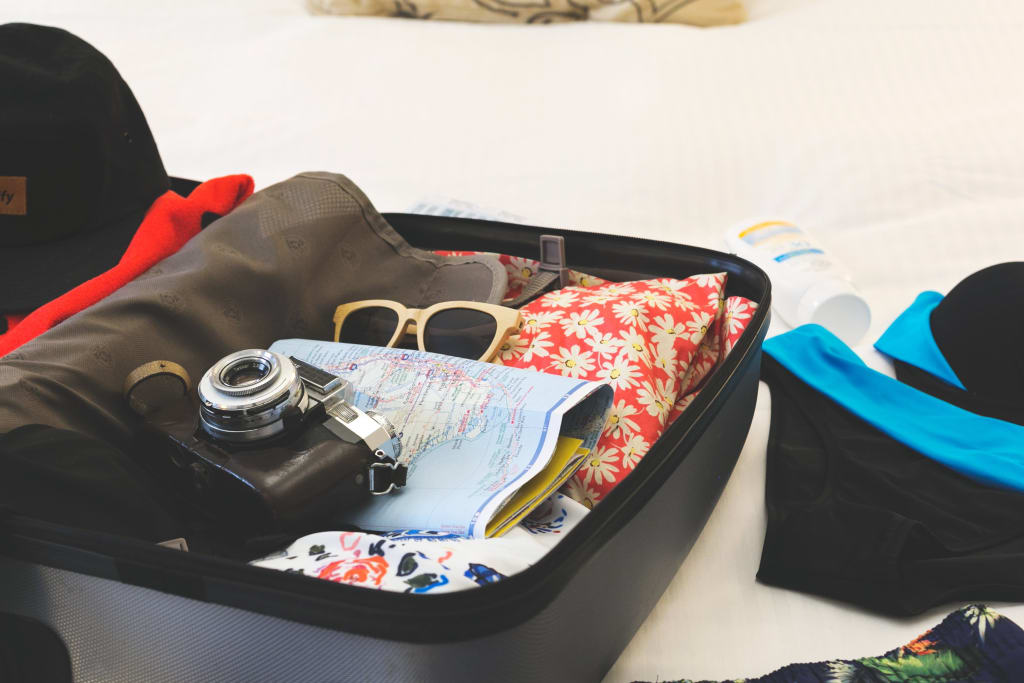 Image via piqsels
Are you excited about your trip to Vietnam? Looking forward to exploring the culture, learning about the traditions, tasting pho and the other amazing food you have heard so much about. But you must also be wondering about what to pack for Vietnam. What type of clothing, footwear and other essentials must you take? Not to worry, this article has you covered with an extensive list of essentials to pack for your trip to Vietnam.
Choose the Right Travelling Bag
You will be spending a lot of your time walking, hopping on trains, busses and motorcycles when exploring Vietnam. Therefore, take along a backpack that you can easily carry your essentials in. Choose a strong, yet lightweight bag that will easily accommodate all of your stuff. Make sure to choose a backpack that is waterproof as sudden monsoonal showers are common in Vietnam, and you don't want to end up drenched with a bagful of soaking clothes.
The Essential Clothing List for Vietnam
You will need to take along the following. Take enough for about 5–7 days as laundry is not expensive and you can easily get your clothing cleaned without having to pack too much luggage from home. Make sure to include the following.
Socks
T-shirts and tops in lightweight cottons that absorb sweat are fine. Put in a few long-sleeved options too for chilly evenings.
Pants. Capri pants and light cotton pants are fine
Sports tops and pants for hiking, exploring the countryside or working out at your Vietnam resort's gym.
Cardigan or a sweatshirt
A long skirt or a sarong and a scarf for covering the shoulders whenever you visit the temples.
Swimsuit
A dress/evening shirt or two for an evening out or dinner at your Vietnam resort.
Sandals or flipflops to keep your feet cool
Hiking shoes for exploring
Hat and sunglasses for protection from the sun
Sunscreen for sunny days on the beach.
Choose to stay at one of the fabulous Vietnam beach resorts to enjoy the best of the nation's coastal allures. Places like Quy Nhon are gorgeous and offer tourists a chance to sightsee and enjoy plenty of beach fun. Popular options like Avani Quy Nhon Resort make early morning walks on the beach, and exploring the nearest attractions fun and easy.
Essentials to Pack for Vietnam
Take along your medication together with the prescription. Also, include the basics such as flu and stomach medicine. You never know when you will need an antihistamine, or stomach flu medication. Pack some plaster and antibiotic cream too, as well as hand sanitiser and wet wipes for dealing with the humidity and excessive sweating.
Take along your favourite toiletries, as well as sunscreen because you don't know if you will find the brands you like there. Insect repellent will come in handy too when touring the countryside. If you are staying at a Quy Nhon resort in Vietnam, pack at least two swimsuits as you will be spending a lot of time swimming and indulging in water sports.
Download an App for Language Translation
Equip your smartphone with a translator app you can use to decipher common phrases or to get your message across. Most Vietnamese speak and understand English, therefore you will not be totally lost. However, when travelling remotely you will find the app very helpful.
The official currency used in Vietnam is the Dong. You can take plenty of change in the local currency but do take a few US dollars as well. Take along a few zip-lock bags for storing your essentials. As well as a dry bag for protecting your phone, camera and other sensitive equipment from sand and water.
Enjoy your time in Vietnam!