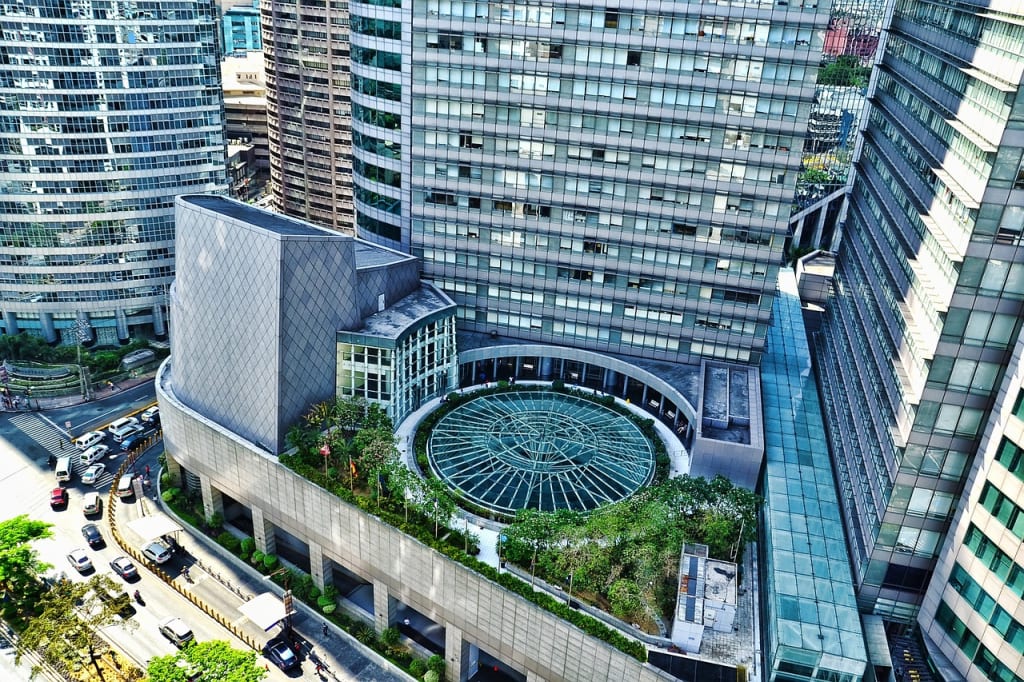 Makati | Image by lifelines from Pixabay
Located in the Metro Manila region of the Philippines, Makati is a bustling metropolis known for its skyscrapers, lively nightlife, and shopping malls. Makati is a financial centre of the Philippines, and it is home to a number of banks, foreign embassies, and corporations. Getting around Makati and reaching the city is quite straightforward, as it is well-serviced by public transportation.
Reaching Makati City by Bus
Buses are common in the Philippines, and Makati is no exception. The city has several bus stops and terminals, making it accessible from various regions of Metro Manila. The main bus terminals are located along EDSA, one of the busiest and most important thoroughfares in Metro Manila. Buses travelling along EDSA usually have stops at key locations in Makati, like Ayala Avenue and Buendia Avenue.
Reaching Makati City by Train
Train travel is another easy way to get to Makati. The Metro Rail Transit Line 3 has several stations near Makati; the closest are the Ayala Station and Buendia Station. The MRT runs along EDSA and connects to other major cities in Metro Manila. If you are coming from the airport, you can take the LRT Line 1 and transfer to the MRT Line 3 at the Taft Avenue Station.
Public Transportation Within Makati City
Thanks to its organised grid of roads and avenues, getting around Makati City is fairly easy. You'll find Jeepneys, the traditional Filipino public transportation vehicle, everywhere in the city. There are also city buses and the Makati Loop service, a set of electric jeepneys that operate within the central business district. For more convenience, you can use Metro Manila Subway, which has a station in Makati, just 25 minutes from Ascott Makati.
Bus Terminals Nearby
You'll find several bus terminals located near Makati. The Pasay City Bus Terminal and the Cubao Bus Terminal are two of the largest and serve buses travelling to and from different parts of the Philippines. From these terminals, you can easily find a bus that will take you to Makati.
Train Stations Nearby
The Ayala MRT Station and the Buendia MRT Station are the two closest train stations to Makati City. These stations are along the MRT Line 3, and they close the gap between Makati and other major cities in Metro Manila.
Sights to See Around Makati
Although Makati is a major financial hub, there's more to the city. The city is rich in culture and offers a host of activities. The Ayala Museum is a must-visit for history buffs, while the Greenbelt and Glorietta malls offer a wide array of shops, restaurants, and entertainment options. For a more relaxed atmosphere, the Ayala Triangle Gardens offers a lush green escape in the middle of the urban jungle.
Best Time to Visit Makati
The best time to visit Makati, or the Philippines in general, is during the dry season, which runs from November to April. This period brings the most pleasant weather, with lower humidity levels and minimal rain. However, keep in mind that this is also the busiest time of the year, so it may be crowded and expensive – be prepared to pay higher rates for serviced apartments in Makati.
Tips to Remember
Here are some tips for getting to and around Makati.
Use mobile apps: Download and use mobile apps like Grab, Google Maps, or any local transportation app for real-time updates on transportation schedules, traffic situations, and route options. These apps can help you find the quickest and most efficient way to get around.
Be prepared for traffic: Metro Manila is known for its traffic congestion, so always allow extra time for travel, especially during rush hours.
Stay hydrated and protected: The Philippines is a tropical country, and it can get very hot and humid. Always carry a bottle of water, wear sunscreen, and have a hat or an umbrella handy.
Reader insights
Be the first to share your insights about this piece.
Add your insights